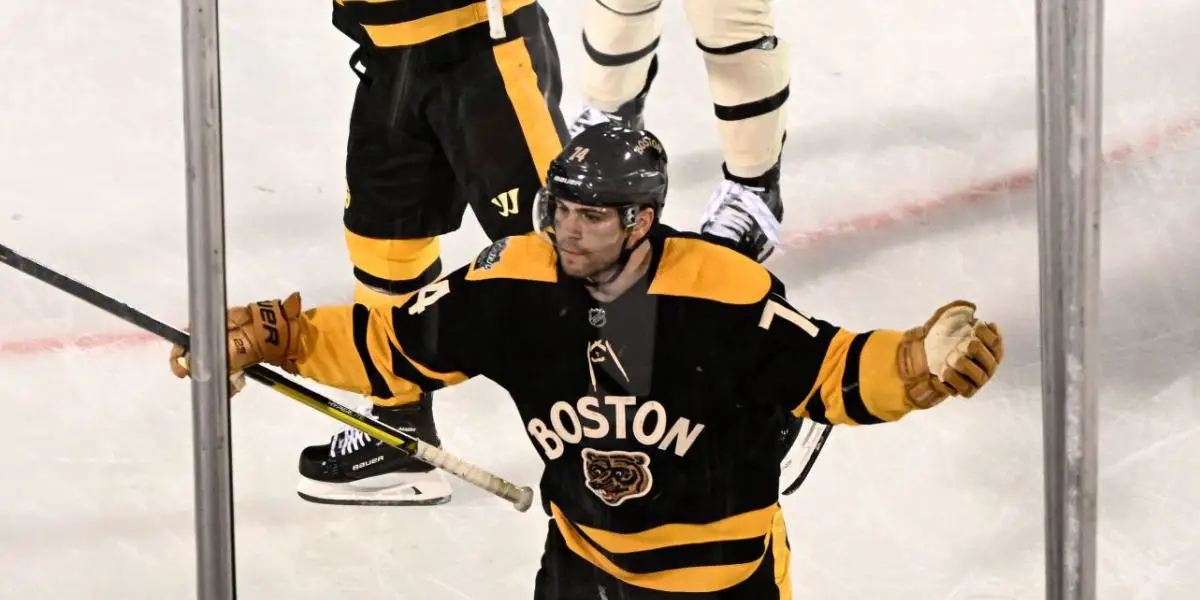 This season has been remarkable for the Boston Bruins as they continue to stack win after win as the season progresses. Coming into the season, the Bruins were hopeful with a coaching change that one player, in particular, would be taking his game to an even higher level than last year.
Coming off a career year in which Jake DeBrusk scored a career-high 27 goals and tied his career high in points with 42, he is on pace to shatter them all.
It has not just been his statistics that have seen an improvement but just his overall happiness to finally be able to play the game he loves without all the extra noise. Yes, some of that noise was created when he made it public he wanted to be traded, but that was a season ago and is all behind him now.
DeBrusk has been delivering on the top line all season long and delivered on one of the biggest stages of them all two days ago with the world watching. It was his time to shine and show everyone how good he truly is, and he didn't disappoint. Thanks to some third-period heroics by DeBrusk, the Bruins were able to rally late and defeat the Pittsburgh Penguins 2-1 in the 2023 NHL Winter Classic.
DeBrusk was responsible for both the Bruins' goals Monday afternoon as he pushed his season total to 16 goals with more than half a season still to go. He is currently on pace to score 36 goals which would give him the first 30-goal season of his career.
He is also on pace to finish with 68 points and 32 assists which would both be career highs for the 26-year-old winger. If he can maintain this level of success, his $4 million cap hit will be a steal for the Bruins.
A healthy and happy Jake DeBrusk is essential for this team's success as he adds another layer of high-end scoring to a team full of superstars. His consistent play on the top line can be credited to his success as he plays with two-star veterans and future Hall of Famers in Brad Marchand and Patrice Bergeron. As he enters his prime, this will likely be the first of many 30-goal seasons for the young winger as he looks to be an essential building block of the Bruins' future.
For now, it's just fun to watch him play as he uses his speed and high motor to bury home goals and help this historic team try to capture their first Stanley Cup since 2011.
The boys are back after a long break but have plenty to talk about as the playoffs are in full swing. We go series by series, looking at how teams have fared so far and who will come out on top. Thanks for listening! Please rate and review our show on your favorite listening platform. Check out our partner's website at www.insidetherink.com for all your latest hockey news.