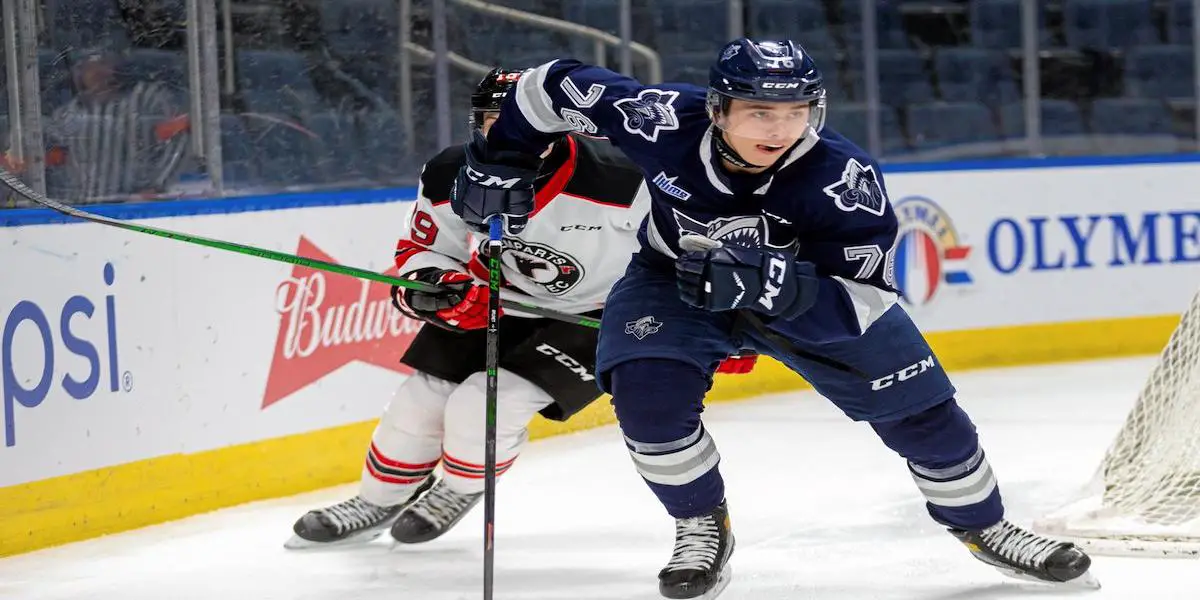 Frederic Brunet was born on August 21, 2003, in Gatineau, Quebec, Canada. Brunet began his hockey career playing in his hometown for Gatineau Intrepide Bantam AAA in 2016-17, where he competed in 27 games and posted five assists and 23 penalty minutes. The following year the defenseman joined Nicolas-Gatineau and scored four goals with 16 assists in 30 games. Brunet played for Gatineau Intrepide Espoir in the QMEAA in 2018-19 and registered 16 points in 30 games.
Frederic Brunet Drafted 132nd Overall by the Boston Bruins in the 2022 NHL Draft
The Boston Bruins selected Frederic Brunet in the fifth round of the 2022 NHL Draft, making him the 132nd selection. The 6-foot-2, 185-pound defenseman was the 45th blue liner chosen. Elite Prospects had the following scout of Brunet: "He understands how to drag opponents one way to cut back the other way, and he does so with good timing. He's involved offensively, even going as low as the back wall, and he shoots at the right time at the point when there is traffic".
Brunet joined the Rimouski Oceanic of the Quebec Major Junior Hockey League in the 2020-21 season, totaling one goal and eight assists in eight games. However, the next season is where Boston saw some real potential in the left-shot defenseman. Brunet played 62 games and registered 12 goals and 34 assists, and showed an ability to quarterback the power play. This past season, Brunet had 35 points and 36 games with Rimouski before being traded to Victoriaville, where he posted 38 points in 30 games.
Brunet signs Amateur Tryout Offer (ATO) With Providence Bruins
On April 10, 2023, Brunet signed an amateur tryout offer with the Providence Bruins of the American Hockey League as his season with Victoriaville concluded. The Boston Bruins' AHL affiliate will have Brunet available for the postseason, and the 19-year-old can either play with Providence in 2023-24 or return to the OMJHL as an overager next season. Brunet is an intriguing young player with excellent offensive skills who, by his own admission, will need to work on his defensive game.
Season 2. Episode 37. It's Going To Be A Long Off-Season
–
Bruins Benders Podcast
The Bruins off-season will be longer than expected. We like some CHL rules changes. The Bruins defense needs to be nastier, not just bigger. Can this core going forward win a Cup? Plus Beauties and Benders and Rod Brind'Amour whines.