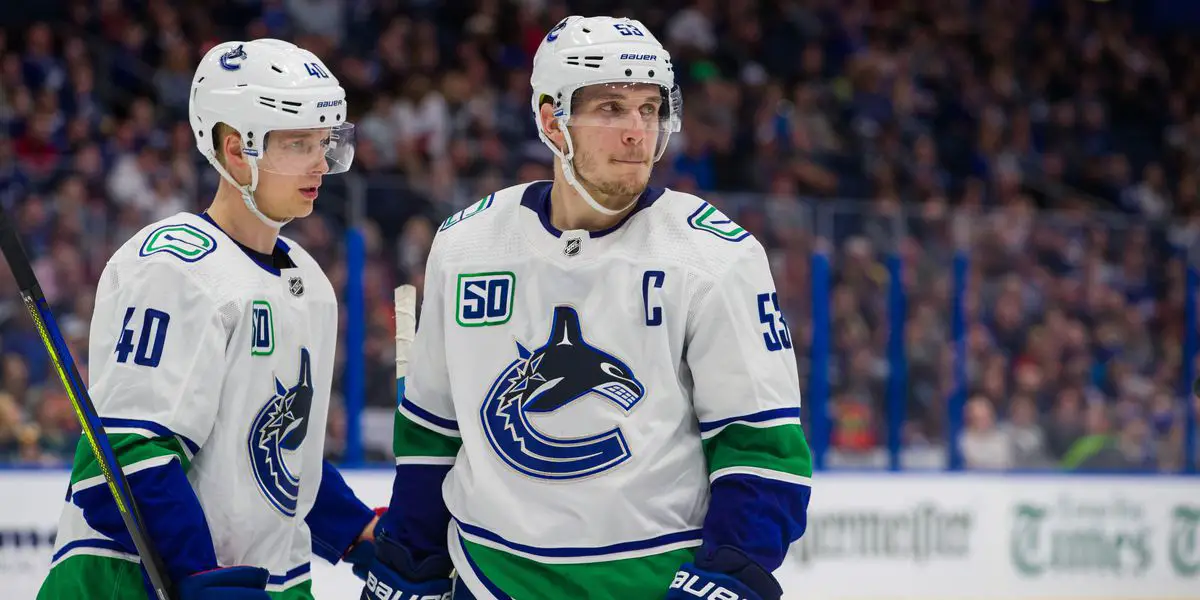 With the trade deadline only a little over a month, reports are beginning to swirl across the NHL, and Detroit is no exception. While Detroit may not make the postseason in 2023, they are uniquely positioned to improve at the deadline without mortgaging the future.
A name that has been connected to Detroit over the past week is Vancouver center and captain Bo Horvat.
On Monday, Vancouver insider Rick Dhaliwal on the Donnie and Dhali show named Detroit as well as Boston as teams that have shown interest in Bo Horvat.
NHL insider Frank Seravalli of Daily Faceoff also listed Detroit as a team that has inquired about Horvat.
"The belief is the Boston Bruins, Seattle Kraken, Detroit Red Wings, Carolina Hurricanes, and Minnesota Wild are among the teams who have inquired about Horvat with Vancouver, with varying levels of interest."
The 27-year-old center is in the midst of a career season, as in 46 games played, Horvat has already scored 30 goals and added 19 assists. The Red Wings lack a true scorer and another high-end center that can take some of the load off Dylan Larkin's shoulders.
The reported ask for Horvat is three players, including a top prospect, preferably a right-handed defenseman, and players coming off entry-level contracts that could look to benefit from an increased role elsewhere.
With Detroit still keeping the future in mind, Yzerman has plenty of pieces that could entice Vancouver, whether that be Filip Zadina, Filip Hronek, Joe Veleno, or Michael Rasmussen on the roster or a prospect such as William Wallinder, who has had a breakout year in Sweden.
For a deal to make sense for Detroit, there would need to be some clarity on whether Horvat would want to sign an extension or not, as Detroit isn't currently in the market for rental players.
In this episode, we recap the World Championships, highlighting Kubalik, Seider, Mazur. Next, we take a long look at the 2023 first round and which players will be available at 9th and 17th.