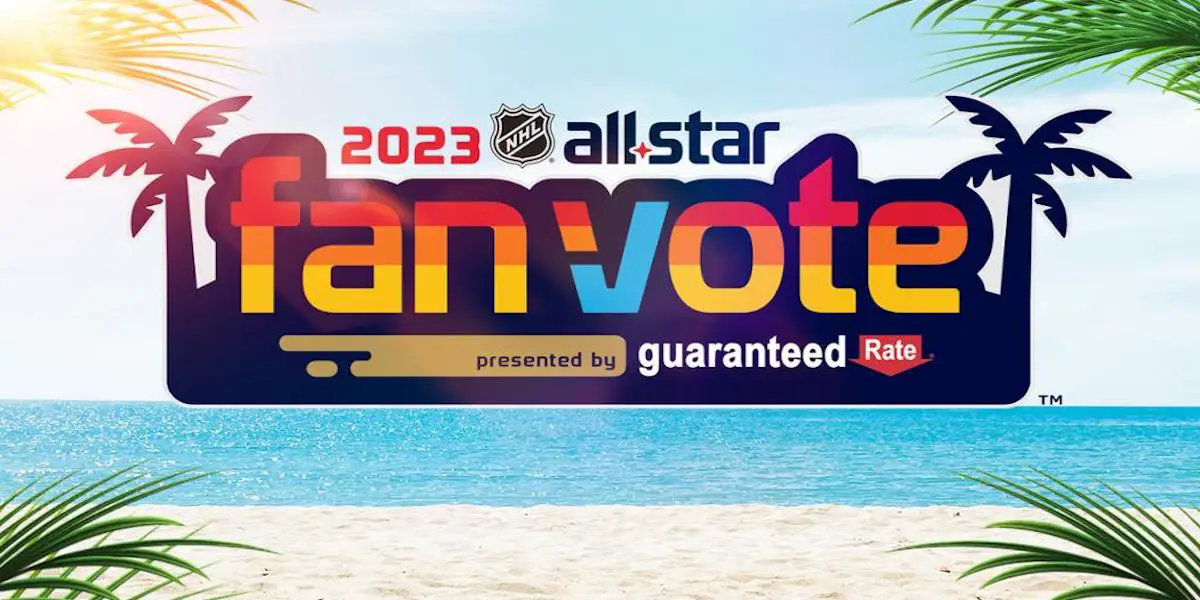 With the NHL season at its halfway point, the best of the best gather for a weekend to show off their skills and talents in a game meant to bring publicity to the sport.
Following past formats, the 2023 All-Star Game will feature a skills competition and a 3-on-3 hockey game pitting the divisions against one another.
The difference between previous years and this year is how the teams are selected. In past years, the fans chose five skaters (three forwards and two defensemen) and one goaltender per division. The league filled out the remaining roster, ensuring each team had one representative.
In contrast, this season's format gives fans much of the voting power. The league recently chose one player from every team to make the trip to Sunrise, Florida, for this year's All-Star festivities. Fans can then vote for two skaters and one goaltender to be added to each division's roster.
While this seems harmless, the question regarding whether the best, most deserving players will make it is real.
As of January 15, the leading point scorers not already named to their respective teams are Edmonton's Leon Draisaitl and Ryan Nugent-Hopkins, Boston's David Pastrnak, Colorado's Mikko Rantanen, Winnipeg's Kyle Connor and Pierre-Luc Dubois, Toronto's Auston Matthews, Tampa Bay's Steven Stamkos, and Buffalo's Rasmus Dahlin. Matthews, Dubois, Stamkos, and Dahlin all have 48 points.
Will all of the above players make it to Sunrise in early February?
That's unlikely. Fans are wired to vote for their favorite team's players, and while that's okay to an extent, players in less popular markets get left out.
Before getting all up in arms, it's obvious Draisaitl should be one of two skaters added to the Pacific Division. The same goes for Pastrnak in the Atlantic Division and Rantanen for the Central Division. The second spot in the Central and Pacific Division likely goes to Nugent-Hopkins and Connor, though if Vancouver had a better record, Bo Horvat would have an argument.
For the Atlantic Division, all three of Matthews, Stamkos, and Dahlin have an argument. Buffalo's record of 21-18-2 is better than expected, but they're still five points out of a playoff spot, so Dahlin probably doesn't deserve to make this year's team. That leaves Stamkos or Matthews. One plays in a hockey hotbed, while the other captains a team that's been to three straight Stanley Cup finals. Either one is a good choice, but I'd personally choose Stamkos. His leadership and experience in these games would greatly benefit a relatively young and inexperienced Atlantic Division team.
The Metropolitan Division is harder to choose. Artemi Panarin has 47 points, while Travis Konecny, Mika Zibanejad, and Adam Fox all have 46 points. All of them can't make the Metro team, but one can assume Panarin should make it. Konecny has easily been Philadelphia's MVP since the calendar turned to 2023, so that should make him a relatively easy choice.
Goaltending-wise, the Metropolitan Division choice should be Ilya Sorokin of the New York Islanders. His 2.25 goals against average (GAA) and .927 save percentage both rank in the top three of all eligible netminders.
Connor Hellebuyck is the obvious choice for the Central Division. His 21 wins and three shutouts are currently tied for second in the league. He also has the third-best save percentage.
The Pacific Division doesn't have a netminder like Sorokin, who makes many saves, so we have to use wins to make an educated decision. Seattle's Martin Jones has the edge there, with 21 to tie him for second in the NHL.
Both Ilya Samsonov and Andrei Vasilevskiy have an argument in the Atlantic Division. Vasilevskiy gets the edge though, as he's started 30 games as opposed to Samsonov's 17. His 19 wins rank fifth in the league as well.
With the best choices laid out, it's up to the fans. Will they make the right decision and choose the most deserving players, or will they pick their favorites, thus making fan voting a bad idea? Only time will tell.
The boys are back after a long break but have plenty to talk about as the playoffs are in full swing. We go series by series, looking at how teams have fared so far and who will come out on top. Thanks for listening! Please rate and review our show on your favorite listening platform. Check out our partner's website at www.insidetherink.com for all your latest hockey news.