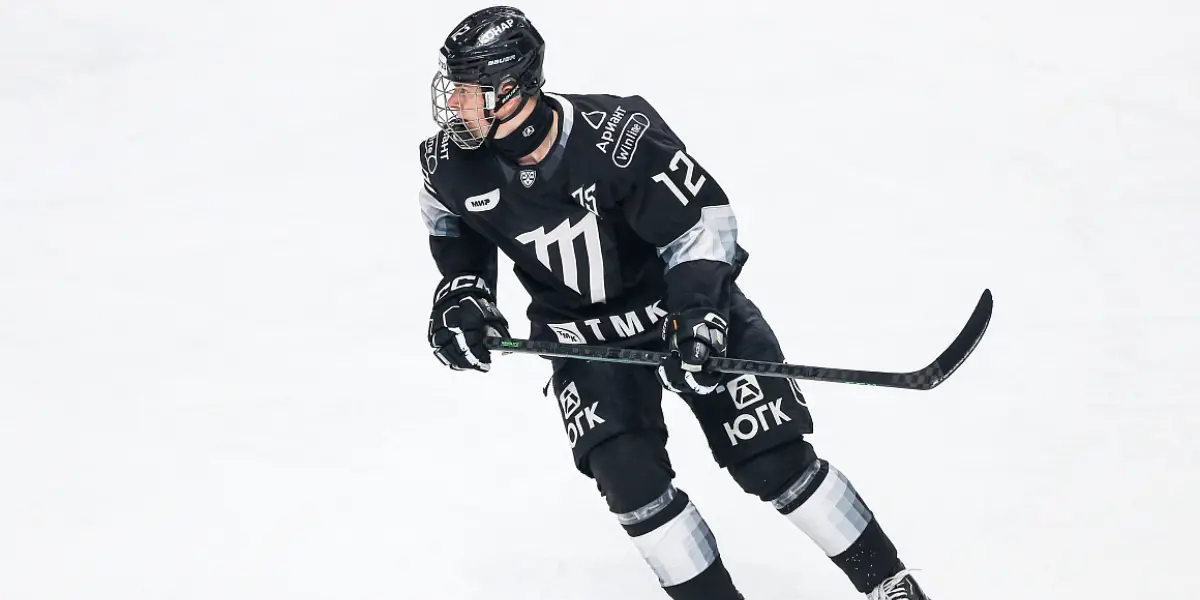 National Hockey League 2023 draft prospect Alexander Rykov was born in Magnitogorsk, Russia, on July 14, 2005. The 17-year-old winger is not a flashy offensive player, and his production does not jump off the page. However, the 5-foot-11, 170-pound forward does play a strong two-way game and is an aggressive forechecker. Overall, Rykov has. It played in many games over the last three seasons, including just 29 in 2022-23. Dobber Prospects has Rykov as "a strong defensive winger who flashes some impressive playmaking skill and passing plays. His offense could take off if he improves his evasiveness and handling and if he varies the on and off-puck routes to play a less linear game."
Alex Rykov is ranked by many hockey evaluators in the top 50 in scouting reports, most ranking him around the second round in the upcoming NHL Draft. The following list will show the scouting rankings for Alex Rykov:
Related Post: 2023 NHL Draft – Nashville
Ranked #87 by Inside The Rink
Ranked #23 by NHL Central Scouting (EURO)
Ranked #47 by Elite Prospects
Ranked #58 by Daily Faceoff
Ranked #51 by Smaht Scouting
Ranked #34 by Recruit Scouting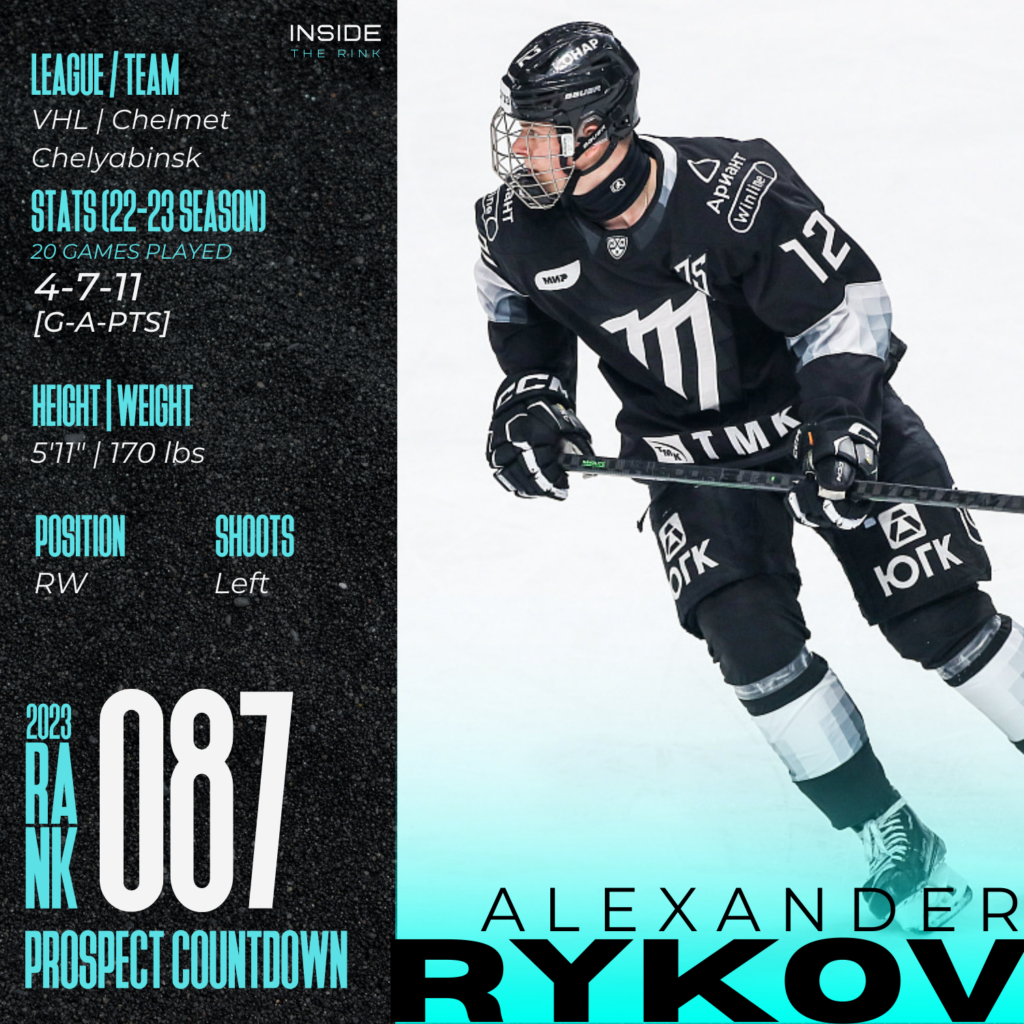 Alex Rykov is a smart two-way defensive forward who will need to improve his skating. Rykov does have some offensive skill, particularly off the rush. He can be elusive in the defensive zone and is especially effective away from the puck. His game is polished for a young player. If Rykov's skating improves, he could be a steal in the draft.
Diving Deeper:
When playing in the VHL as a U-18, Rykov had four goals and seven assists in 11 games with Chelmet Chelyabinsk.
Smaht Scouting views Rykov as an "energetic, smart, and defensively responsible forward, Rykov probably won't have a massive offensive impact in the NHL, but he'll bring some decent speed and a good motor, along with a smart, well-rounded, and relatively low-risk game. He doesn't excel at any one particular thing, but he's just solid across the board, and he thinks the game well. He's elusive, especially along the boards, he spins off checks well and accelerates quickly to escape pressure".
Final Thoughts:
Alex Rykov is a left-shot forward who can play a solid two-way game. As his offensive skill set develops, Rykov could be a reliable bottom-six winger down the road. It will take the Russian forward some time to develop as he could be a three or year project. Look for Rykov to slip to the third round. The guess here is that Rykov is selected 75th overall by the Vancouver Canucks.