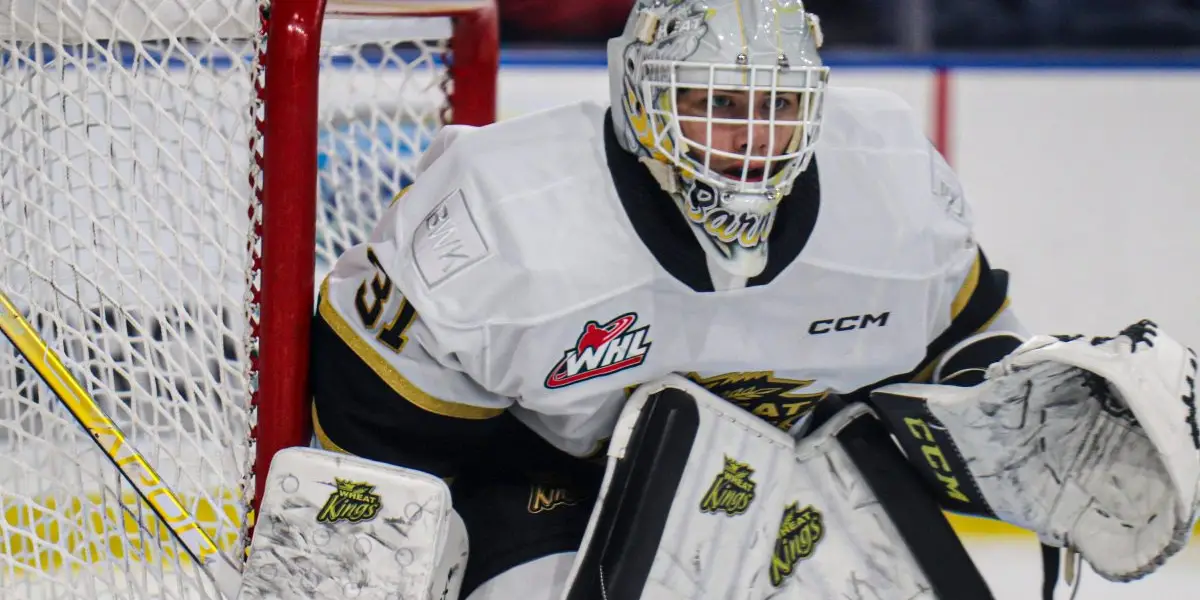 Heading into the 2023 NHL Draft, one of the top names in between the pipes is goaltender Carson Bjarnason. The 17-year-old netminder has spent the last two seasons in the WHL with the Brandon Wheat Kings. This past season Bjarnason went 21-19-5 with a 3.08 GAA and .900 SV%, along with three shutouts. When you first look at his numbers, his stats don't stand out, but he wasn't playing on a solid team, as the Wheat Kings went 26-33-9 this season. Bjaranason was part of the 2022 Gold Medal team during the Hlinka Gretzky Cup and won Bronze at the U18 World Junior Championships earlier this year, where he played in six games, going 4-2 with a 3.51 GAA and .849 SV%.
Ranked #84 by Inside The Rink
Ranked #80 by ELITEPROSPECTS.COM
Ranked #52 by DAILY FACEOFF
Ranked #47 by TSN/BOB McKENZIE
Ranked #38 by TSN/CRAIG BUTTON
Ranked #1 by NHL CENTRAL SCOUTING (NA Goalies)
Ranked #30 by SPORTSNET
Scouting Report
There's much to like about Bjarnason coming into the 2023 NHL Draft. One of the things that Bjarnason does well is that he seems to always be in position and is extremely strong on his glove side. Despite being only 17 years old, Bjarnason is developing rapidly, and his puck-tracking skills are fantastic. If there's any weakness for Bjarnason, it's his blocker, but that shouldn't be an issue as it's developing quickly. It is unclear where Bjarnason will go, but he has a ton of upside, and I would expect him to be the first goalie off the board in this year's draft somewhere between late in the opening round or early in the second round.