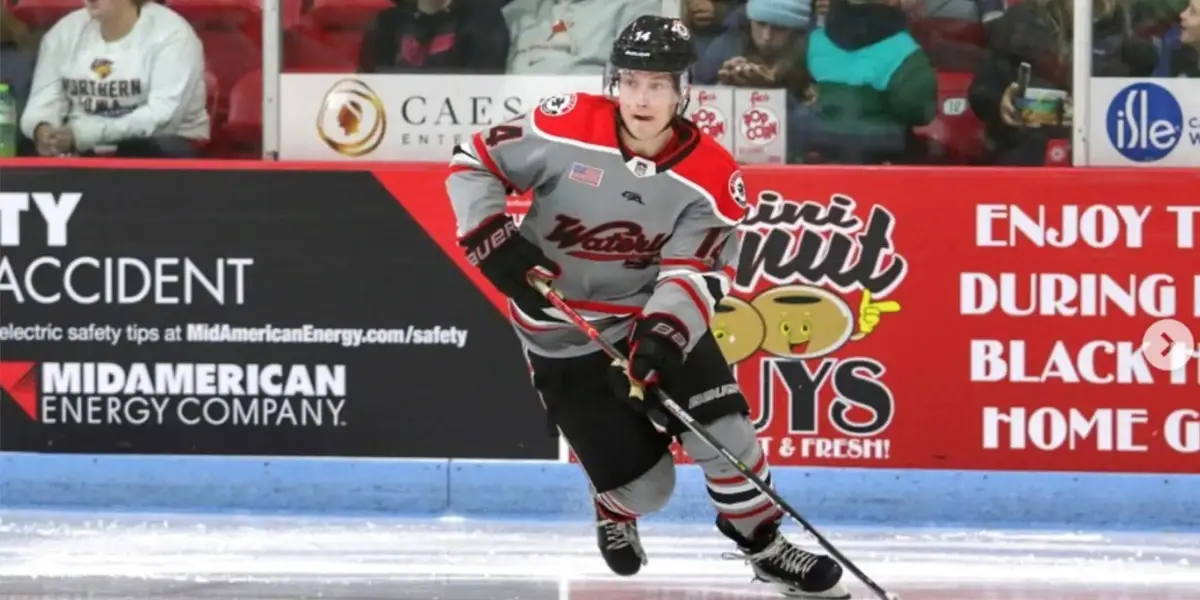 The Scouting Report:
Griffin Erdman from Wilmington, Detroit, born on February 10th, 2005, is a decent prospect eligible for the 2023 NHL entry draft. I call Griffin Erdman a decent prospect because I feel like he isn't covered nearly as much as he should be. Erdman is a solid skater and possesses a great shot, he also has a strong two-way play as a forward, which seems to be common in the 2023 NHL draft class. Listed at 5'10" and 174 pounds, Griffin Erdman's size could definitely be an issue come draft day.
Related Post: 2023 NHL Draft – Nashville
Unranked by Inside The Rink
Ranked #40 by FC Hockey
Ranked #91 by Smaht Scouting
Conrad Jack of Inside the Rink has Griffin Erdman projected at 96th overall.
I can see Griffin Erdman being a third or fourth-round pick in the 2023 NHL entry draft. Erdman is a strong player who just hasn't found a quality that makes him individually stand out. However, Griffin Erdman has done enough with the Waterloo Black Hawks in the USHL to stand out in the 2023 NHL draft class. A stat line of 18 goals and 23 assists for 41 points in 62 games, is certainly respectable. Erdman also posted 38 PIMS and a plus/minus of plus 14 in his 62-game run with the Waterloo Black Hawks.
Diving Deeper:
I've just barely looked into what makes Griffin Erdman a strong draft prospect, so let's take a deeper dive into Griffin Erdman's attributes and areas for improvement.
Offensive Capabilities:
I watched a 17-minute sample of Griffin Erdman, he was strong in multiple categories. His shooting and amount of shots topped the list, however, his play driving, passing, carry entries, pass entries, and puck battles stood out. This is good to excel in ahead of any prospect's draft-eligible year.
Areas for Improvement:
There are two things that Griffin Erdman must improve on, that being his shot quality and takeaways. Both his shot quality and the number of expected takeaways are far below the expectations of any coach. Griffin Erdman could improve on the amount that he hits when he's on the ice, but that's always something any player can improve on.
On-Ice Abilities:
I really like Griffin Erdman as a player, he plays a hard-working style and is loved by his coaches and teammates. When he's driving play, he forces the puck into the offensive zone at will, it is certainly an asset to have, especially in your back pocket as a hockey player.
Final Thoughts:
Griffin Erdman may fall come draft day, and that's okay. He has a long developmental road and it strongly shows right now, thankfully, Erdman has committed to Northeastern University for the 2024-25 season. That's a long road from now, but Griffin Erdman can develop into a solid bottom-six player given the proper attention and developmental path.
Stats via Elite Prospects
Highlights via MyNHLDraft.com