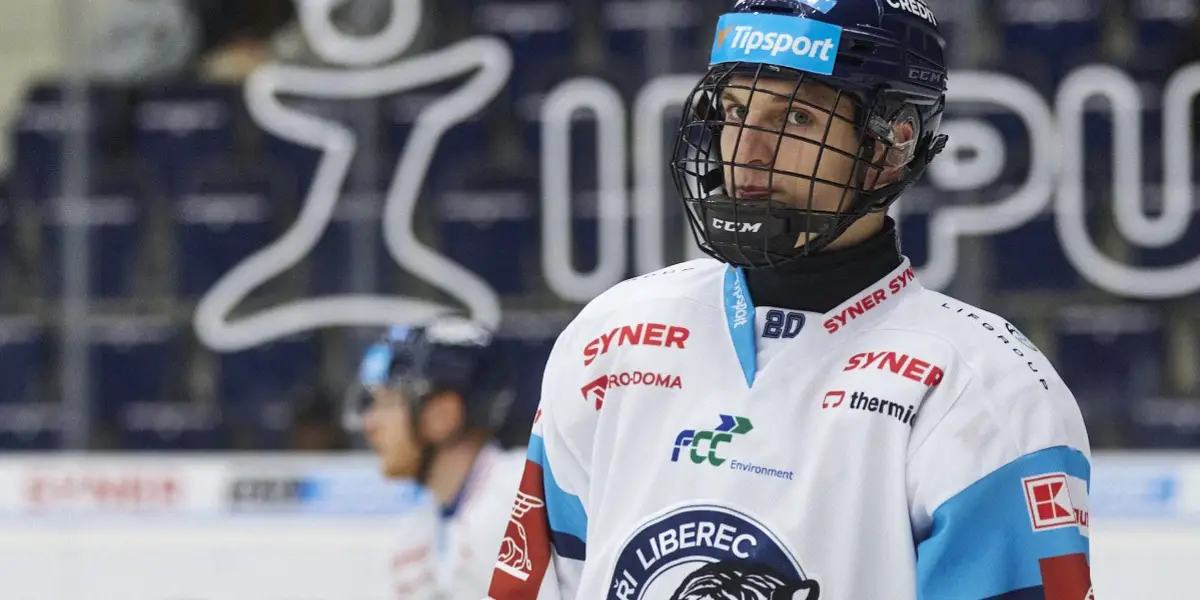 The Scouting Report:
Jakub Dvorak from Liberec, Czechzia, born on May 25th, 2005, is your typical shutdown defenseman in the 2023 NHL entry draft. What will draw Jakub Dvorak some major interest come draft day is his size. Listed at 6'5″ and 203 pounds, you don't typically find players with his size and skillset available this late in the draft.
Related Post: 2023 NHL Draft – Nashville
Ranked #91 by Inside The Rink
Ranked #15 by NHL Central Scouting (EU Skaters)
Ranked #48 by TSN/Craig Button
Ranked #60 by Draft Prospects Hockey
Conrad Jack of Inside the Rink has Jakub Dvorak projected at 68th overall.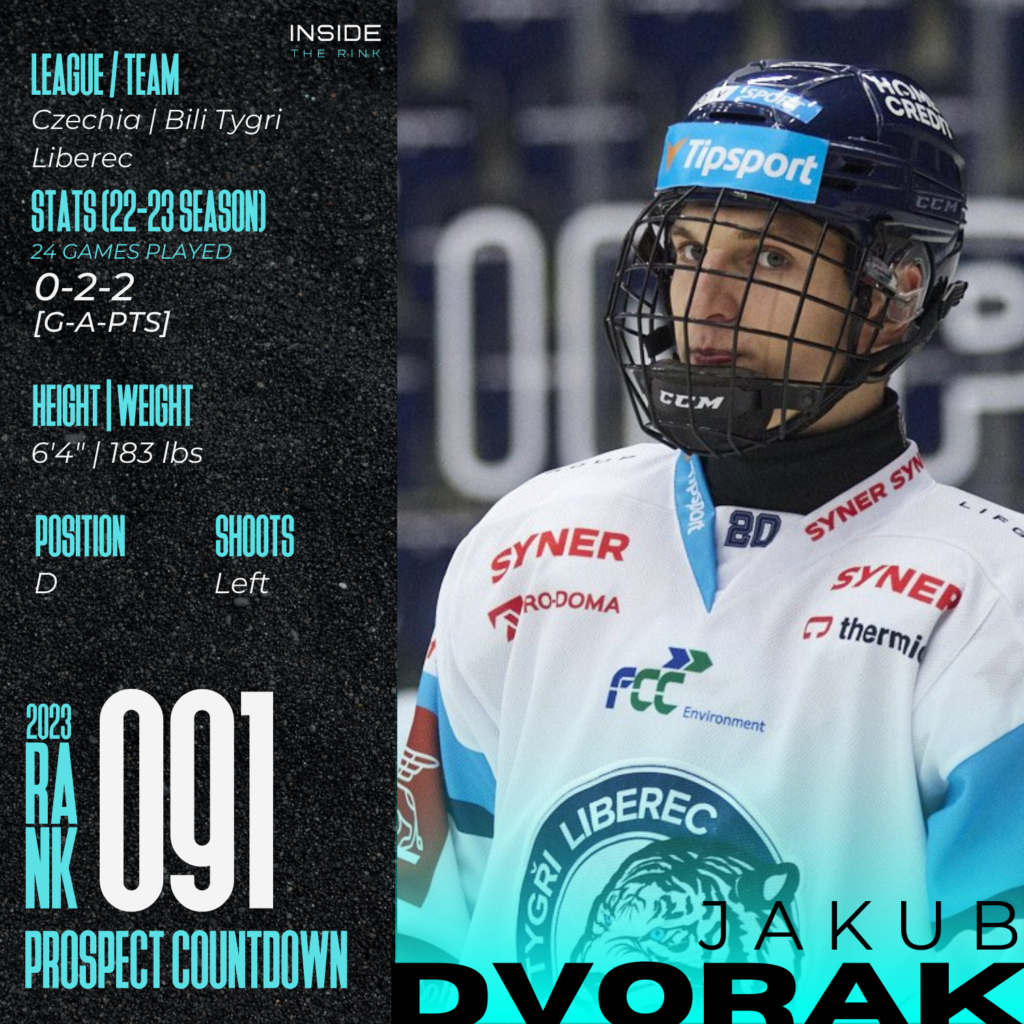 I like Jakub Dvorak because he doesn't stand out for any specific reason, he plays the typical game and excels at it. I can see him being a mid-to-late second-round pick or even an early third-round pick.
Diving Deeper:
I haven't touched on many of Jakub Dvorak's attributes or areas for improvement, so, let's take a deep dive into both of them.
Skating Ability:
Jakub Dvorak is an exceptionally strong skater, especially for his size. NHL general managers are always looking for a big shutdown defenseman who can skate. He has great mobility and uses his strong skating to his advantage, especially when he is protecting the puck. What helps Dvorak the most is the fact that he is not shy to lead the rush or join as an added layer of protection. He uses his skating to move up and down the ice and if he can continue to capitalize on his skating and his size, he can easily become a dominant two-way defenseman in the NHL one day.
"Dvorak is a throwback defensive blueliner who uses his size well and plays a boring game in the best way. He isn't the flashiest of players, but he uses his mobility effectively to challenge opponents defensively in 1-on-1 situations. He can use his size and stick to separate man from puck to regain possession."

Tony Ferrari – The Hockey News
Areas for Improvement:
The one area for improvement that Jakub Dvorak can make is being more physical along the boards. Dvorak has no problem throwing you a few feet out from the front of his goaltender, but he seems to be a little shy with getting his nose into the goodies on the side of the boards. Physicality at his size might not have come naturally, but if he wants to excel at the NHL level, something must give way here and he must learn how to use his large frame to dominate the blueline.
On-Ice Abilities:
Jakub Dvorak is an exceptional skater, he has the size to be a dominant presence on the ice. Dvorak is also strong at controlling the gap on the rush, his gap control is comparable to Aaron Ekblad's gap control. He also has an incredibly long reach and uses it to break up plays that most players might not be able to intervene in.
Final Thoughts:
Jakub Dvorak has the tools to be an exceptional shutdown defenseman in the NHL one day. He has the size and can play physically, his skating isn't also an issue. He can use some coaching to round his game out and a couple years of development doesn't hurt, but he can easily be a successful second pairing defenseman in the future.
Stats via Elite Prospects
Highlights via MyNHLDraft.com