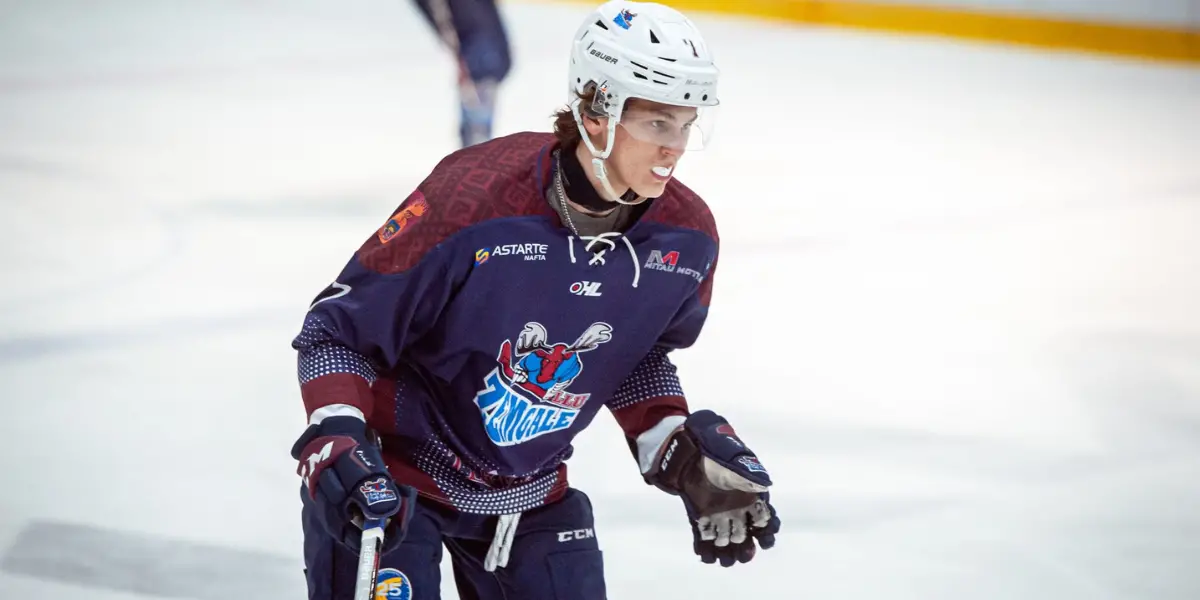 The Scouting Report:
Rainers Rullers from Zemgale, Latvia, born on December 11th, 2004, is a draft-eligible prospect for the 2023 NHL entry draft in Nashville. The Latvian center is making waves for his skillset from a country that isn't known for producing many hockey prospects. Rainers Rullers is a big name heading into the 2023 NHL entry draft, listed at 6'4″ and 194 pounds, Rullers has a massive underdog story ahead of the 2023 NHL entry draft.
Related Post: 2023 NHL Draft – Nashville
Unranked by Inside The Rink
Ranked #108 by NHL Central Scouting (EU Skaters)
Conrad Jack of Inside the Rink has Raniers Rullers projected at 84th overall.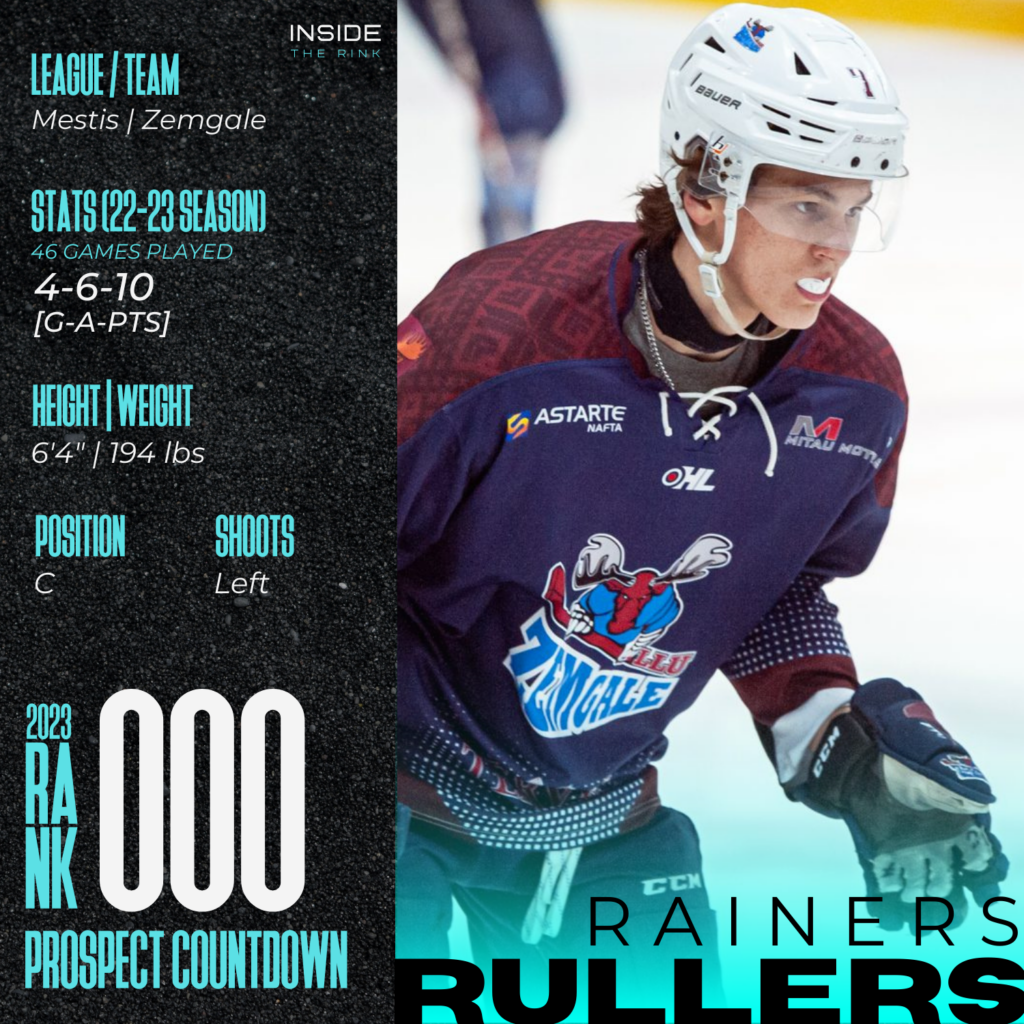 While not known for being a big contributor offensively, Rainers Rullers is certainly a huge component for developing hockey in Latvia. I can certainly see a team taking a flyer on Rainers Rullers earlier than expected and helping the young forward develop hockey in Latvia.
Diving Deeper:
Let's dive deeper into Rainers Rullers attributes and areas for improvement.
Skating:
Rainers Rullers has excellent skating for a country that doesn't develop many standout prospects. Rullers is strong on his edges, and it is so obvious that given the right team and coaching staff, Rullers can become a great NHLer.
Areas for Improvement:
There are many things that you can pick apart from Rainers Rullers game, though I would say his offensive drive is the only big concern you would really have in his game. Rullers shoots relatively weak shots on goal and doesn't find himself on the scoresheet a ton, this is due to his offensive drive being lower. If he can figure this out a bit more, Rullers can become a decent NHLer soon.
Prospect Potential:
As of right now, I can see Rainers Rullers being a decent depth piece for any NHL team, a third or fourth-line role seems best suited for him and his style of play. There shouldn't be much hesitation to draft Rainers Rullers come draft day.
Final Thoughts:
Rainers Rullers is one of those bigger-name prospects from Latvia in recent memory, he may take a few years to develop, but he will be a solid impact player in a few years.
Stats via Elite Prospects
Highlights via MyNHLDraft.com