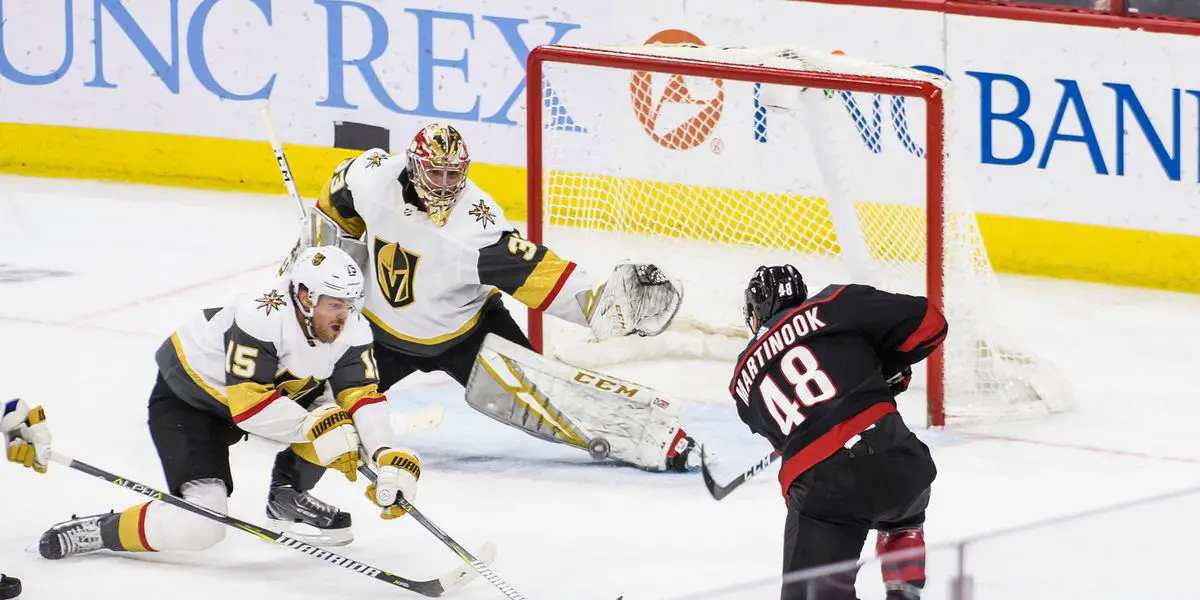 Today's date is April 12th, 2022, and tonight is knight time at the Fortress at 7 pm PST. The Vancouver Canucks battle the Vegas Golden Knights, and the Knights are looking to bounce back with a huge win after a disappointing 5-1 loss to the Canucks last week. Before tonight's battle, the Vegas Golden Knights will have to face three obstacles. The three obstacles the Vegas Golden Knights must face are to add some motivation to the game, the defense needs to spark a fire, and to play a full 60-minute game. Motivation, defense work, and playing a full 60-minute game, these three obstacles could guarantee a win. The three obstacles are:
Add some motivation to the game
Before tonight's tilt, the Vegas Golden Knights need to head into the locker room with a boatload of motivation and give the most inspirational speech they ever gave. Whether it's from Alec Martinez, Brayden McNabb, Jack Eichel, or whoever, they just got to find a way so that the motivation sticks in the players' minds before game time. For example, when defenseman Alec Martinez came back after missing a huge chunk of the season due to a facial laceration. He gave a passionate and inspirational speech to his teammates. That speech lit a spark for the whole team to do better.
Defense needs to spark a fire
The Vegas Golden Knight's defensive players should stop worrying about who's out and who's in and play a solid game. Alex Pietrangelo is literally the only player doing work due to a lack of defense. You can argue that Brayden McNabb does work in terms of hitting the opposing team's players and stealing the puck, but one lousy hit will cost you a trip to the penalty box. The Vegas Golden Knights need to eventually become better defensively if they want to start winning games. If the defense doesn't manage to do good, don't be surprised when the Vegas Golden Knights don't make the playoffs.
Play a full 60-minute game
What I mean by play a full 60-minute game is don't give up halfway through the game just because you're winning, and then a period later, try to re-gain your motivation. It doesn't matter how badly the other team or your team is winning, don't ever give up. Be patient, stay calm and collected and just have fun. For example, Mark Stone, when he was playing games, his puck control was unbelievable in the way he quietly performed a takeaway. When the team plays their full 60, they are guaranteed to win games.
There's a lot to factor in before tonight's game against the Vancouver Canucks, so be strategic before playing against a team. One mess up, and it cost you a big two points. The Vegas Golden Knights have to face those three obstacles that could guarantee a win. There's no telling if this strategy will make the Golden Knights win big or lose big. Tune into the game tonight at 7 pm PST.