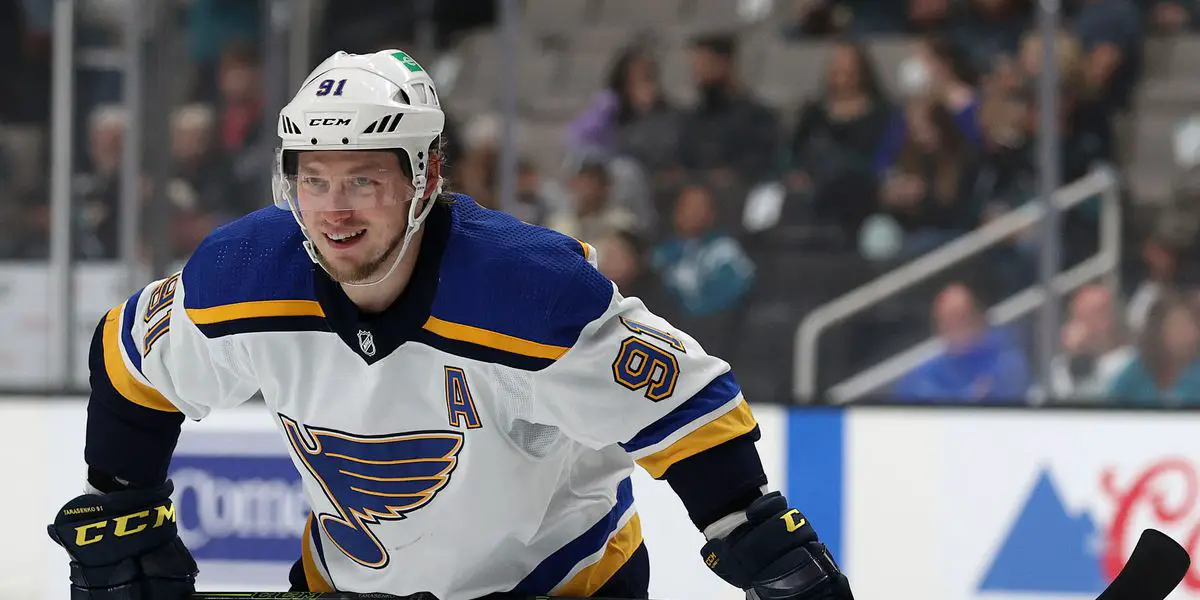 The Vegas Golden Knights have been one of the best teams in the NHL this season but now find themselves third in the Pacific Division with a 29-18-4 record and 62 points. They trail the Los Angles Kings and Seattle Kraken by one point, while the Edmonton Oilers are two points behind them. The Pacific is heating up as the regular season is dwindling, with an average of 30 games remaining for each team.
Unfourtanly for the Golden Knights have suffered an injury to a key player as team captain Mark Stone has sustained another back injury and is out indefinitely. Vegas has a big decision to make as they must decide whether or not to put Stone on LTIR. If they choose to move him to LTIR, they will open up $9 million in cap space which will come in handy at the March 3rd trade deadline. Vegas is in a win-now mindset, as they have shown over the years since becoming an NHL franchise, they are willing to sacrifice the future to make a big splash to win now.
If the Golden Knights choose to bring in a big-name player in the coming weeks, here are three options they could target:
Timor Meier
One of the biggest names on the market this season, the 26-year-old winger has been linked to several teams over the last few weeks. Where he ends up is anyone's guess, but one thing is for sure, he will not remain in San Jose past March 3rd. Meier is a very talented winger having a career year, as he's recorded 28 goals, 20 assists, and 48 points across 51 games. Acquiring Meier would undoubtedly fill the void left behind by Mark Stone and provide top center Jack Eichel with an elite scoring threat on his wing.
Meier is set to be an RFA at the end of this season and has a $10 million qualifying offer. While the Knights will be able to fit him into the roster this season, keeping him in Vegas, long-term would become an issue. The price the San Jose Sharks have set for Meier is a first-rounder and one Grade-A or two Grade-B prospects or one good prospect and a young established NHL player in return. While Meier solves Vegas' problem on the wing this season, it would be a heavy price to pay for a rental.
Patrick Kane
Kane has been the talk of trades for some time now as Chicago is in the midst of a rebuild, and Kane's window to win another Stanley Cup in his career is coming to an end. The Blackhawks would fetch a haul if they move on from their long-time winger, helping the rebuild. The 34-year-old Kane is well past his prime but still, a lethal offensive weapon, as he recorded 26 goals, 66 assists, and 92 points in 78 games just last season. Kane can still produce at a high level when paired with talented players.
Kane is a name worth keeping an eye on as trade talks surrounding him will continue to heat up, with the trade deadline now less than a month away. One of the biggest problem's facing the Kane situation is that he holds all the power as he has a full no-move clause and will need to agree to any trade. It also seems he has not made up his mind as to whether or not he wants to move on from the only team he's ever known or be moved to a contender to compete for another Stanley Cup.
Vladimir Tarasenko
Tarasenko is having a down year as he's only recorded ten goals and 29 points in 38 games, but he did have a stellar season in 2021-2022, recording 34 goals, 48 assists, and 82 points in 75 games. The 31-year-old veteran winger has wanted out of St. Louis for some time, as he requested a trade over a year ago. The Blues have yet to honor that request, but with Tarasenko now set to be an unrestricted free agent this July and the Blues out of the playoff picture at the moment, it seems the time has come for general Doug Armstrong to trade him.
If Tarasenko can stay healthy, he would be a fantastic addition to the Golden Knights, as he also provides valuable playoff experience. He helped the Blues win the 2018-19 Stanely Cup, defeating Vegas head coach Bruce Cassidy when he was the bench boss of the Boston Bruins. In 90 playoff games, Tarasenko has recorded 41 goals and 60 assists.
These three players are some of the top names available at this year's deadline but are not the only options for the Golden Knights to consider. It will be a wait-and-see situation as general manager Kelly McCrimmon will need to make a move to strengthen this team for a playoff run.
Will the VGK win Game 6/7 or choke away the WCF?
–
The Vegas Fever Podcast
In this episode we review:The first 5 games of the WCF, the VGK lead 3-2We also..Discuss how closing out the Stars will go and how not closing them out will go after leading the series 3-0.Be sure to send in your questions, comments , concerns and emotional outbursts to our twitter DM'sThanks for checking us out! Please subscribe after you listen.