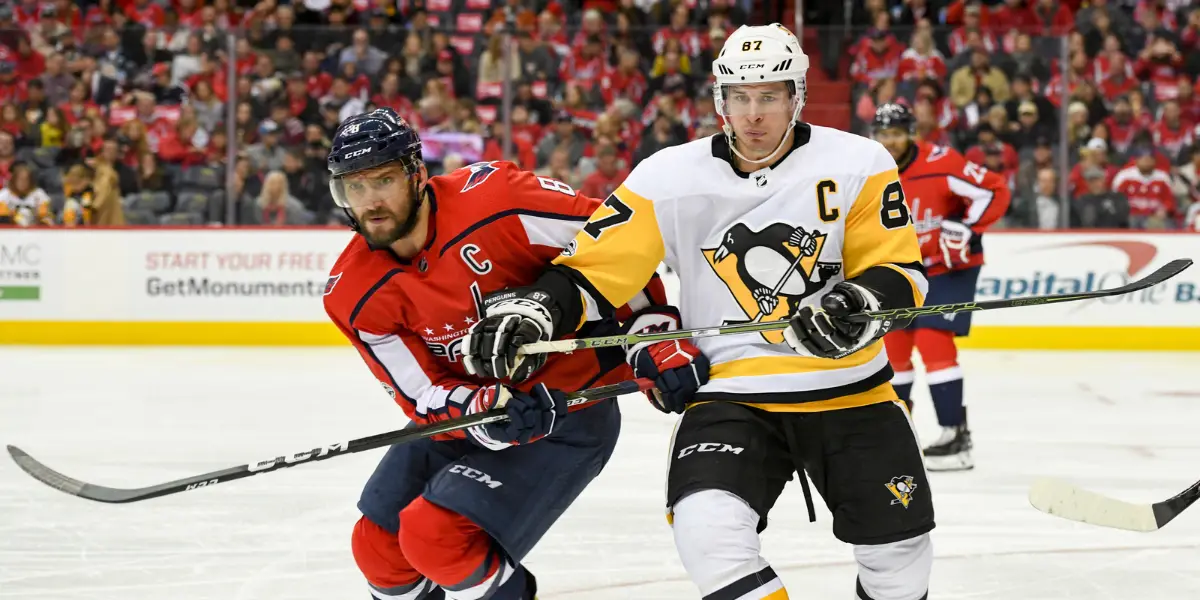 We may still be a couple of months away from the start of the 2023-24 NHL season, but for many hockey fans, myself included, the anticipation is already starting to build. It's never too early to look ahead at the upcoming schedule and get excited to watch hockey again.
Opening night of the regular season is October 10th, and the first week of games features some thrilling matchups. There are plenty of great games to choose from, but I believe these are the five best matchups from the opening week of the 2023-24 season. I can't wait to watch these games.
Related Article: NHL Announces 2023-24 Preseason Schedule
5. Pittsburgh Penguins vs Washington Capitals
Friday October 13th, 7pm ET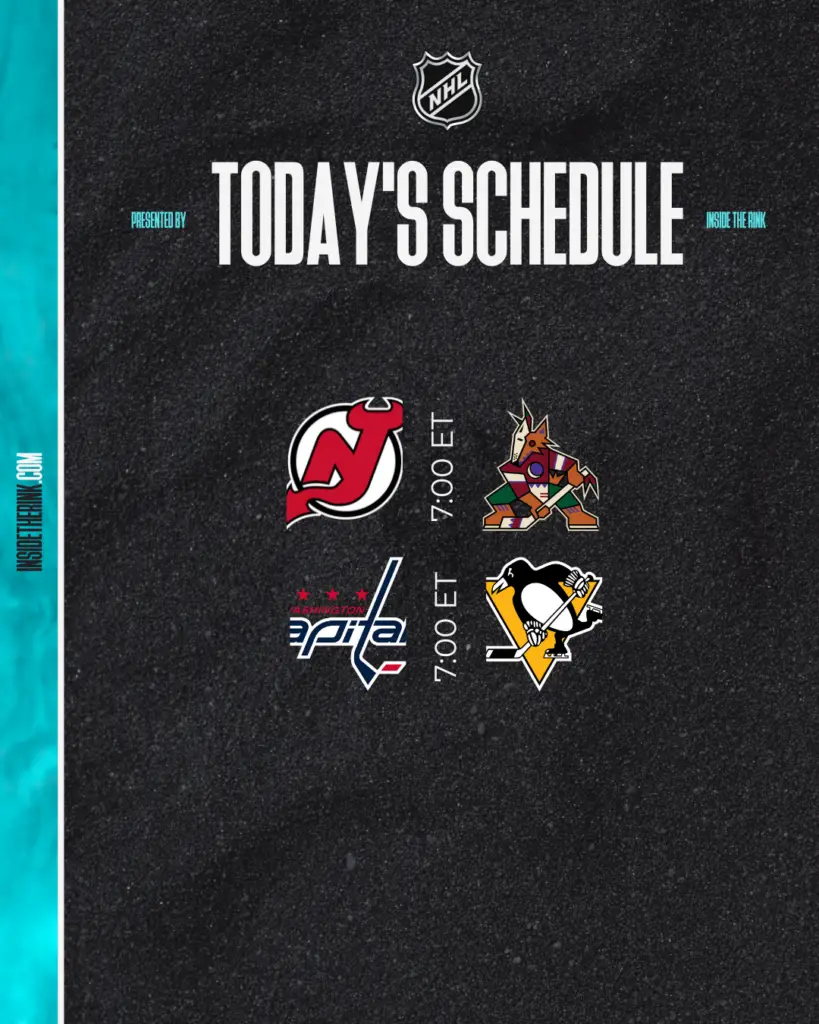 The Pittsburgh Penguins and Washington Capitals have had one of the best rivalries of the salary cap era. Even though both teams had disappointing seasons in 2022-23, this matchup still packs a punch. These two teams have played some electrifying games against each other over the past two decades, and many of the star players on both sides remain.
Even though these teams are not the powerhouses they have been in the past, Sidney Crosby, Alex Ovechkin, Evgeni Malkin, Nicklas Backstrom, Kris Letang, and John Carlson all still remain involved. Pens vs Caps is still Pens vs Caps, and this should be a great early-season rivalry matchup.
4. Detroit Red Wings vs New Jersey Devils
Thursday October 12th, 7pm ET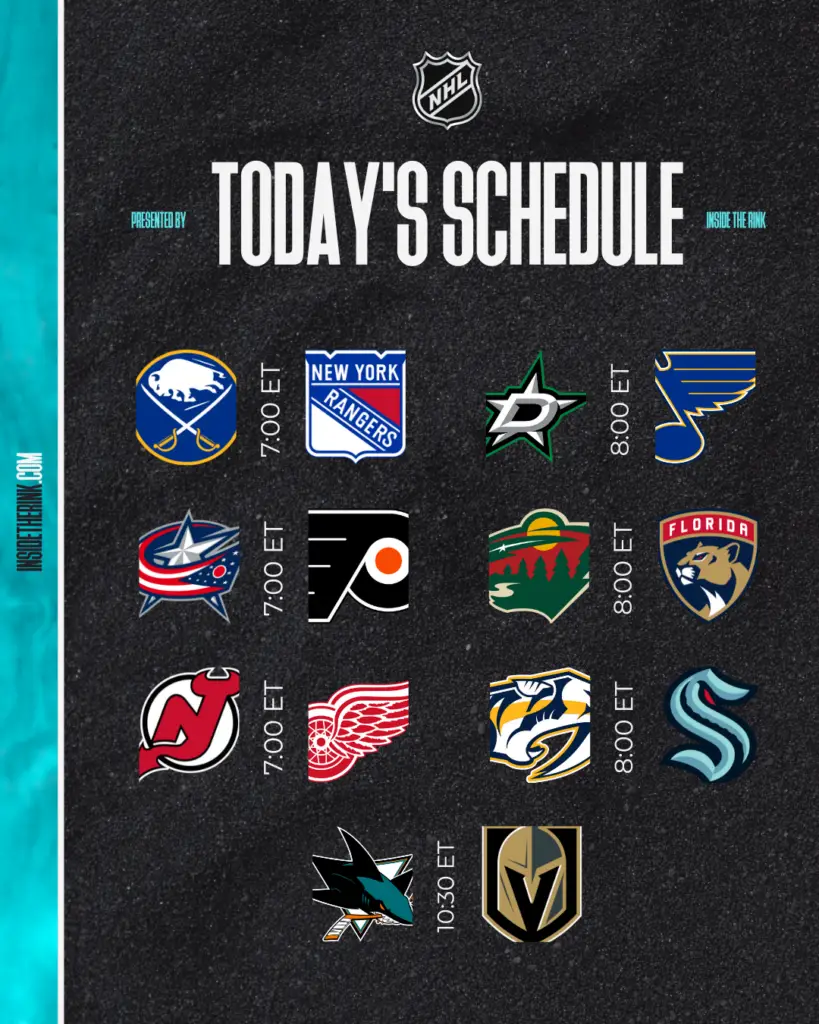 Two young, up-and-coming teams face off when the Red Wings play the Devils on October 12th. The New Jersey Devils exploded out of their rebuild last season, unexpectedly making the playoffs and even winning a round. With a core of young stars and well-chosen veterans mixed in, expectations are sky-high for the Devils this year.
The Detroit Red Wings are trying to do this season what the Devils did last. They are looking to take that next step out of the rebuilding process and push for a playoff spot. Detroit has some extremely talented young players and has continued to add veterans as they get closer to playoff contention.
This should be an electric early-season matchup where young talent will take center stage. The Red Wings hope to prove they are ready to take the next step, and the Devils hope to build off of last season's success and be even better this year.
3. Colorado Avalanche vs Los Angeles Kings
Wednesday October 11th, 10pm ET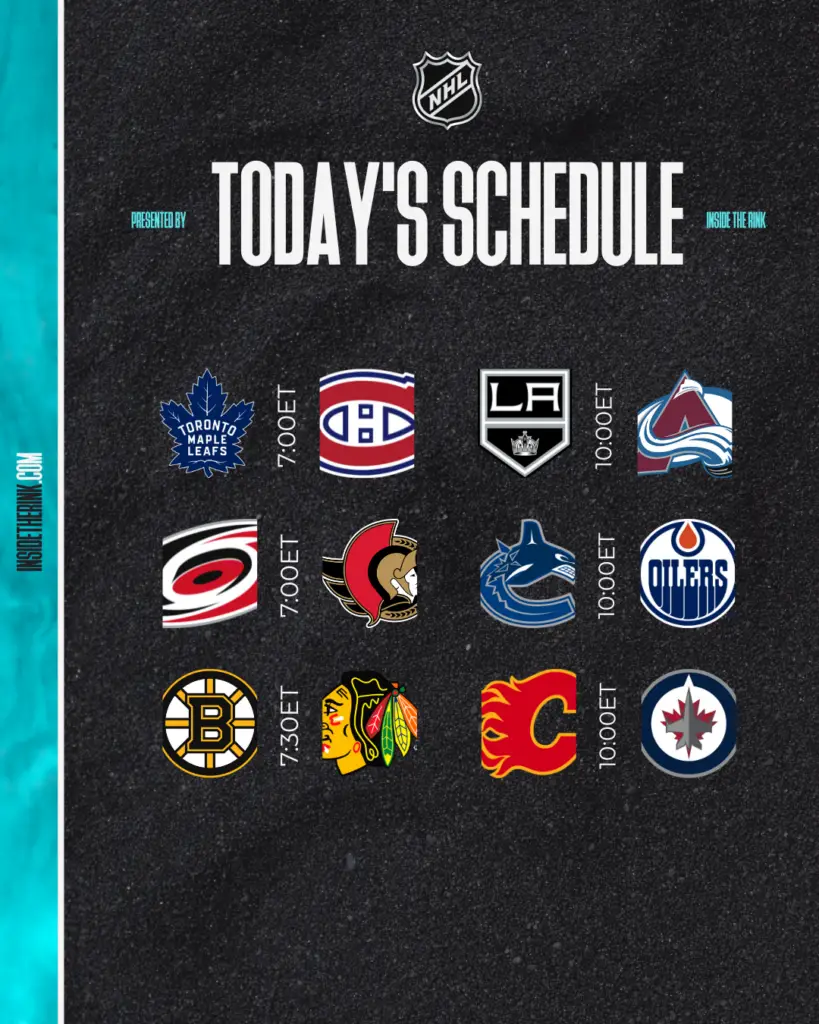 Next on the list is a great matchup out West between the Avalanche and Kings. Both of these teams boast tons of talent and should have a chip on their shoulder based on how last season ended. Colorado got upset in the first round of the playoffs by the Seattle Kraken, and LA lost to the Edmonton Oilers in round one for the second straight year.
Both of these teams should be hungry headed into 2023-24, and that should make for a great early-season matchup. The Avalanche need to prove that they still got it, even without captain Gabriel Landeskog, and the Kings need to show they are still on an upward trajectory and haven't stalled out their recent progress. I expect a very fun game between these two.
2. New York Rangers vs Buffalo Sabres
Thursday October 12th, 7pm ET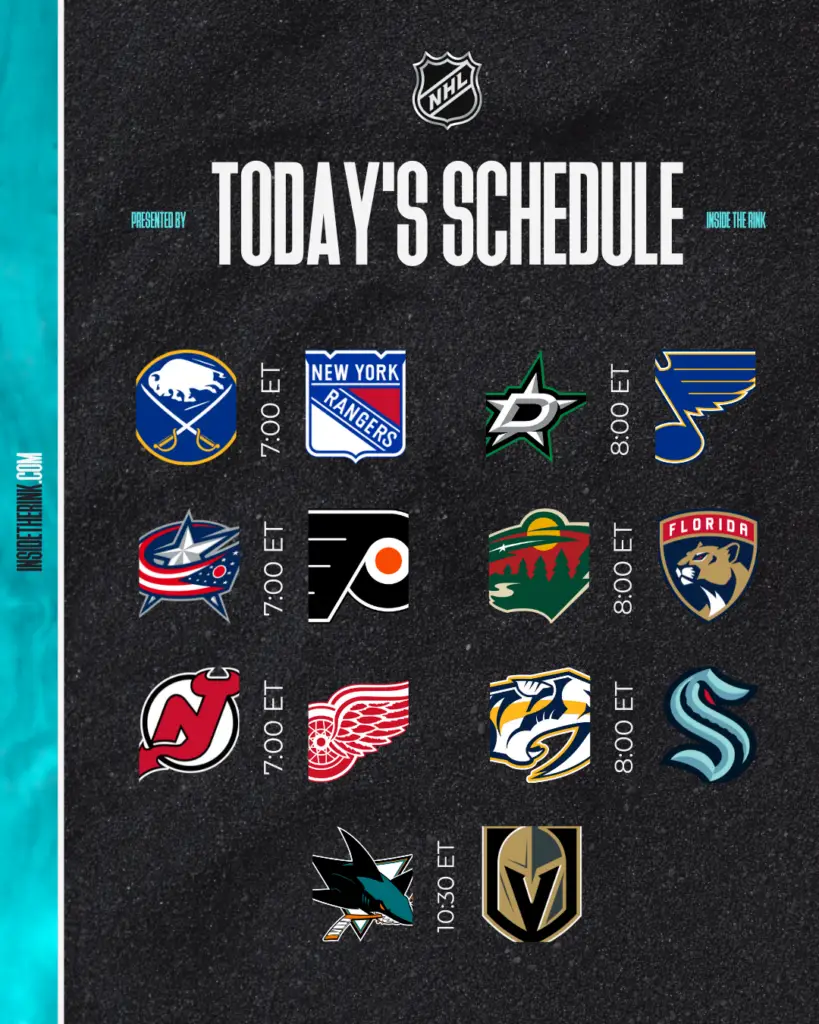 Speaking of fun games, I have this one circled on my calendar. The Buffalo Sabres came oh so close to finally making the playoffs last season and should have a good chance to do it this year. They are loaded with young talent and consistently improving. They were one of the highest-scoring teams in the league last season and could be even more lethal in 2023-24.
The New York Rangers have a bitter taste in their mouth after getting upset in round one by the New Jersey Devils. That led to some major changes this offseason, including a new coach for the Blueshirts. I expect a very angry and very talented Rangers team to come out of the gate flying this season.
This matchup pits two teams with a ton of talent and lofty goals against each other. Both should come out flying for different reasons. The Rangers will be trying to avenge last season's early exit and get back to being one of the best teams in the East. The Sabres are trying to make the playoffs for the first time in over a decade and finally have the roster to do it. This should be an outstanding game to watch.
1. Seattle Kraken vs Vegas Golden Knights
Tuesday October 10th, 10:30pm ET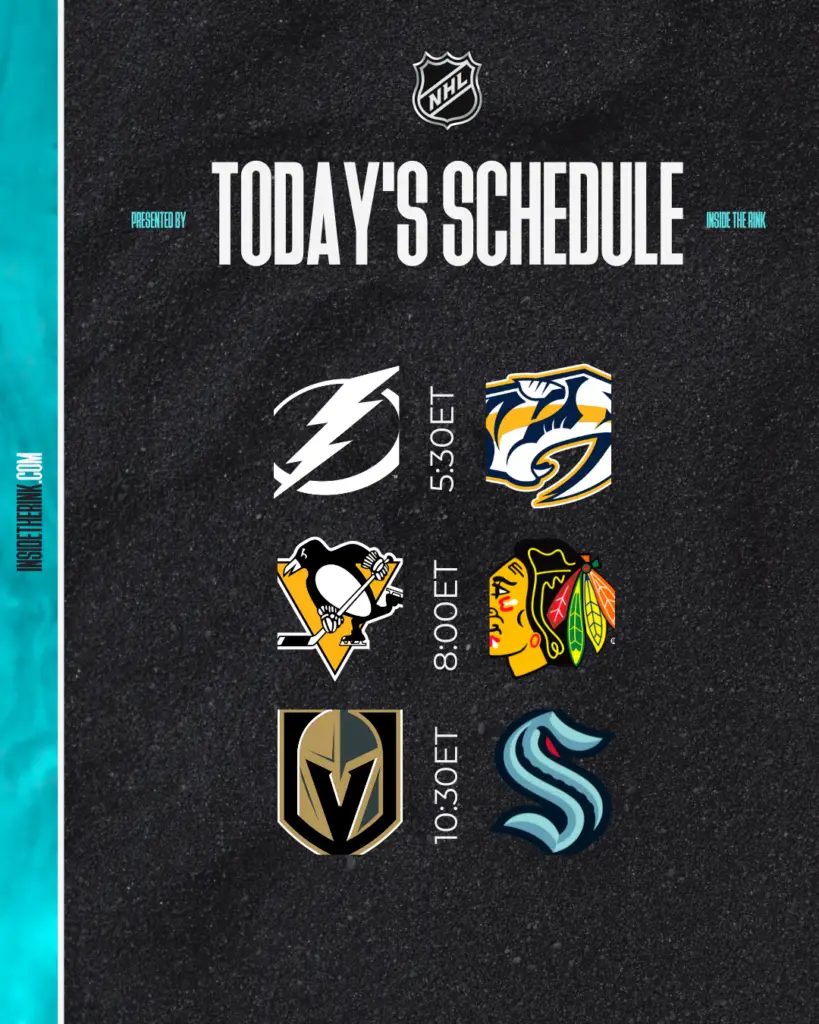 Without a doubt, the number one game I am looking forward to in the first week happens on opening night. The Vegas Golden Knights begin their Stanley Cup defense against the Seattle Kraken, and there are so many storylines going into this one.
It's the NHL's two newest franchises. It's banner night for the defending champs. Seattle is coming off an astoundingly successful season. They're division rivals. These two teams will meet in the Winter Classic later this season. The list goes on and on.
This is by far the best matchup of opening night, and I believe it's the best matchup of the entire first week: two great teams, a ton of storylines, and a sensational start to the new season. I can't wait.
I am extremely excited for the return of NHL hockey. October 10th can't come soon enough. We've got some great matchups to watch early on, but in my opinion, these are the best five. I will certainly be making every effort to watch as many of them as I can.