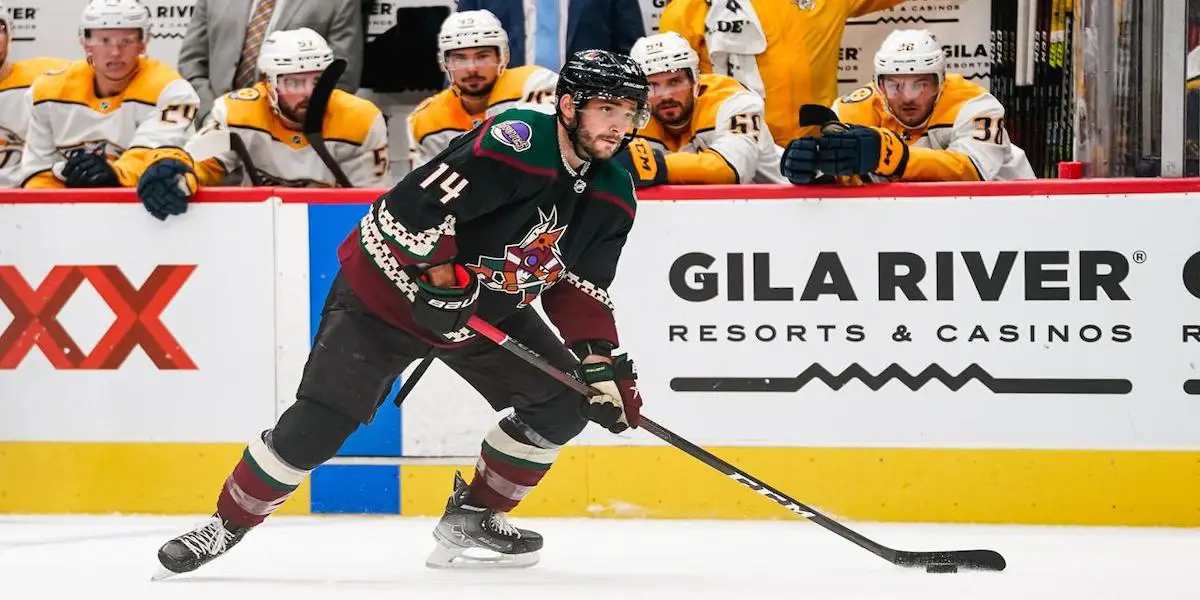 The Boston Bruins have been the best team in the NHL all season, as they have amassed a 39-7-5 record and 83 points. This team has found different ways to win, as they have gotten production from all over the lineup as they have weathered multiple injuries to star players. While this team has been excellent, improvements can always be made, especially for a playoff run. The Bruins don't have many issues they need to address, but adding depth never hurts, as injuries can pop up at the worst times.
Bruins general manager Don Sweeney has confirmed he will be a buyer at the March 3rd deadline as he will look to add a bottom-six winger and a left-shot defenseman. Having defensive depth is crucial, especially given the injury history of Matt Grzelcyk and Brandon Carlo.
With the trade deadline now three weeks away, here are five defensemen the Bruins could target:
Jakob Chychrun
The biggest name on this list, Chychrun, has been linked to the Bruins since last year, but instead, they traded for Hampus Lindholm. A year later, the Bruins are back in play for Chychrun, and the reality is the Bruins could add him. This would give their top-four three elite defensemen and a top pairing of Chychrun and Charlie McAvoy.
While the price still remains high to acquire Chychrun, the Bruins could make it work. Chychrun is still just 24 years old and has two years remaining on his contract with an annual cap hit of $4.6 million. Adding his offensive talent to the blueline would be a significant addition to an already lethal Bruins offense. In 35 games this season, he has recorded seven goals and 20 assists for 27 points.
Luke Schenn
Schenn is the only right-shot defenseman on this list, a hard-hitting veteran who has won two Stanley Cups in his career, providing valuable playoff experience. Schenn would be a nice addition to the Bruins' blueline as he would bring toughness to the lineup. He is also a fit considering how cheap his contract is, as he carries an $850,000 cap hit. The only problem with Schenn is the price the Canucks will want in return, as it may be too pricy for a depth defenseman.
In 51 games this season, Schenn has recorded three goals, 15 assists, and 18 points. Most importantly, he has recorded 244 hits and 77 blocked shots.
Vladislav Gavrikov
Like Schenn, Gavrikov is a stay-at-home defensive defenseman who would be a good addition to this Bruins' blueline. While he has struggled a bit for the Columbus Blue Jackets, the whole team has struggled as they head for a top spot in the draft lottery. Trading away Gavrikov this season would be a smart play for the Blue Jackets, considering the high prices a rental defenseman has fetched over the last couple of seasons. Last year the Panthers traded an unprotected 2023 first-round pick to the Montreal Canadiens, and the year before that, the Tampa Bay Lightning paid the same price for David Savard. The trend could continue this year with Gavrikov, but only time will tell if history will repeat itself.
Shayne Gostisbehere
The 29-year-old Gostisbehere has a lot of upsides if the Bruins can pry him away from Arizona. Unlike many others, Gostisbehere was able to resurrect his career out in the desert after being a cap dump by the Philadelphia Flyers. Last year he finished with 14 goals and 51 points in 82 games and is on pace for similar production this season. While he doesn't provide the best defense, he makes up for it on the offensive end as he's one of the better offensive defensemen in the league at even strength but will need a strong partner to make up for his deficiencies.
He would be a rental for the Bruins as he is set to be an unrestricted free agent this summer. Acquiring him does get a little complicated as he suffered an upper-body injury on January 24th that will keep him out of the lineup for four to six weeks. That time frame puts his return right around the March 3rd deadline, so if he can return to game action before, he could still be traded to a playoff contender.
Joel Edmundson
Edmunson has emerged as one of the hottest names on the trade market for a defenseman. He's a solid big, body stay-at-home defenseman, which teams love to have in the playoffs. He ranks fourth among Canadiens' defensemen in average time on ice but first in block shots on the team. While offense may not be his strong suit, he has shown he can chip in 15 to 20 points from the blueline in previous seasons. The 29-year-old veteran is signed through the 2023-24 season and carries a $3.5 million cap hit.
Montreal is in the middle of a rebuild and given Edmunson's age (29), the Canadiens could trade him away in exchange for a first-round pick. While Montreal is reluctant to trade him, general manager Kent Hughes could pull the trigger if the price is right to help build their future.
Only time will tell what Bruins' general manager Don Sweeney will do, but with the trade deadline only three weeks away and the market heating up, expect Sweeney to start making deals before it's too late.
The boys are back after a long break but have plenty to talk about as the playoffs are in full swing. We go series by series, looking at how teams have fared so far and who will come out on top. Thanks for listening! Please rate and review our show on your favorite listening platform. Check out our partner's website at www.insidetherink.com for all your latest hockey news.