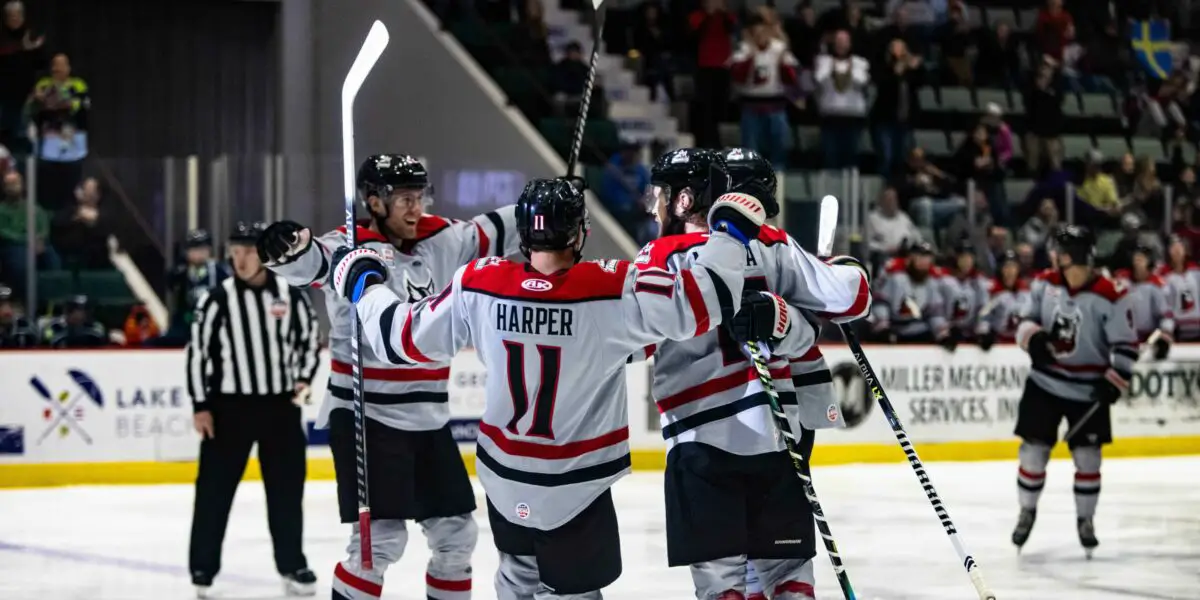 A new era began in Glens Falls as the Thunder named Pete MacArthur as the fourth head coach in the franchise's history during a press conference at The Bullpen Tavern on June 21st ." We wanted someone involved in the community, a character individual, someone who is detail oriented but also had a lot of competition in them, and someone who could connect with the younger players" said Claude Loiselle, a committee member. The choice to coach the Thunder became easier as the process went on, and when asked what drew him specifically to Adirondack, MacArthur said, "It's home." MacArthur will also hold the title of Director of Hockey Operations, just as Alex Loh did during his time with the Thunder. A little over a month after being named head coach, The Thunder announced Mike Bergin as their assistant coach. Bergin spent three years with the Thunder, and two of them played alongside MacArthur; and was known as a true stay-at-home defenceman and was a fan favorite. Before being named MacArthur's assistant, Bergin spent five years at Skidmore College as an assistant and associate coach.
Before getting the head coaching job with the Thunder, MacArthur spent seven years in the ECHL. He's currently second all-time in points (175) and assists for the franchise (122) and third in games played (202) and goals (53). During the press conference, MacArthur talked about some of the changes he wanted to make with this team, and one of those was adding players who could stick up for his players, especially at home. One of the most significant factors that MacArthur kept mentioning is "Connected as Five," and he said that no matter who is on the ice, he wants the team to be connected as five and that if you're watching at home, you should see all five players on your screen. MacArthur also mentioned, "The same way I approach playing the game will be the same I coach the game," "Give an honest effort, care about the people around you, be prepared, and that's how you motivate."
New Signings
In his first month as head coach and Director of Hockey Operations, MacArthur added two new faces to the Thunder roster: defencemen Jeff Taylor and forward Vladislav Mikalchuk. Taylor is a left-handed defenceman from Clifton Park, NY, who played in 28 games last season between the Hartford Wolf Pack and Jacksonville Icemen, where he tallied a combined three goals and seven assists. This is a strong move for the Thunder, who are looking to re-vamp their blueline as Blake Thompson is heading overseas to play in Wales with the Cardiff Devils after spending a little over three years with the Thunder putting up nine goals and 31 assists in 227 games with the Thunder. Jake Hamilton and Jimmy Mazza were traded out in exchange for future considerations, Hamilton to the Cinncantti Cyclones, and Mazza to the Orlando Solar Bears. Adirondack has been busy on the phones this Summer as they made their third trade of the offseason, this time with the Tulsa Oilers adding blueliner Ryan DaSilva in exchange for, yup, you guessed it, future considerations. DaSilva joined the Oilers last season after spending a little over a season in USports with the University of Guelph. The Ontario native put up five goals and seven assists for 12 points in 42 games with Tulsa. Cory Dennis joins the Thunder after spending last season in the SPHL with the Pensacola Ice Flyers after he graduated from Concordia University in Wisconsin. In 17 games with the Ice Flyers, he put up three goals and five assists which shows that he's got a chance to produce offensively if he can find a steady role with the Thunder next season.
Adirondack didn't make many changes up front, but they added three new faces in Vladislav Mikhalchuk and Yannick Turcotte. Mikalchuk is a 22-year-old, 6'4, 185lb forward who could be a force for the Thunder. Last season he put up nine goals and 14 assists for 23 points in 49 games with the Icemen. Adirondack lost one of their tougher guys in Alex Carrier, who signed with the Savannah Ghost Pirates. Carrier would be the guy to drop the gloves if needed and add a veteran presence in the locker room. To replace him, they signed Yannick Turcotte. In 127 ECHL games, the Quebec native has accumulated four goals and 20 assists for 24 points and a whopping 536 penalty minutes. He's basically there to throw around the body and fight, and I wouldn't expect much more out of Turcotte than that.
Goaltending in Adirondack has always been a topic with the Thunder, and they signed their first goalie of the season in Jake Theut. The Michigan Native spent last season playing in 31 games with the Wichita Thunder, putting up a record of 9-11-4 with a 3.62 GAA and .903 save percentage. During the announcement, MacArthur said that the Thunder expect two goalies from Utica. However, that was the plan last year, and Adirondack ended up rolling with the tandem of Brandon Kasel and Alex Sakellaropolos for most of the season. I expect Theut to see a decent amount of time in the net knowing how often goalies tend to get called up to the Comets. To add to this, I would expect Marek Mitens and Issac Poulter to be the two goaltenders that get sent down from Utica.
Returners
In addition to the newcomers, forwards Colin Long, Shane Harper, Shawn Weller, Patrick Grasso, Billy Jerry, Ryan Smith, and defenseman Jake Ryczek were all re-signed by Adirondack. The two biggest names that catch my eye are Shane Harper and Jake Ryczek, who were both hampered by injuries last year. However, both put up very solid numbers.
Harper missed the first two months of the season after he sustained a broken jaw during training camp last season and had other lingering issues that limited him to 48 games last season. However, in those 48 games, he put up 22 goals and 30 assists for 52 points. Harper is a guy who not only has experience but is still performing at a high rate and could easily be a part of the Thunder's top line next season, as well as continuing to be a big part of the power-play, which wasn't great last year for the Thunder. The 33-year-old winger was recently named Captain, taking over the role for Pete MacArthur, who held those duties last season.
Jake Ryczek was easily the best blueliner for the Thunder last season when he was in the lineup. In 48 games, the Massachusetts native put up six goals and 19 assists for 25 points. I expect more from him offensively next season and him to continue his solid two-way game. Shawn Weller is going to be a player to watch next season. The Thunder acquired him; however, he only got into 22 games, recording only five assists. I expect those numbers to improve mightily next season.
Ivan Chukarov also re-signed with the Thunder as he is coming off an injury-riddled season where he played in only 32 games for Adirondack, where he put up two goals and five assists. Chukarov brought size on the back end and was expected to be a big piece for the Thunder after being acquired in a trade that sent Nick Hutchison to the Wheeling Nailers. A healthy Chukarov could make a significant difference on this re-vamped Thunder blueline next season.
Colin Long is another guy who battled injuries but is a great guy to have as your second or third-line center and has a ton of experience, and we should see more out of him after last year. Was it the first season getting reacclimated to North American ice? Adirondack's leading goal scorer Patrick Grasso will be back with the Thunder after finding the back of the net 26 times last season in 68 games. This is huge for Adirondack as they have now brought back their top point-getter and top goal scorer from last season in Harper and Grasso.
Ryan Smith was solid for the Thunder and could stay out of the box almost all season until he took his first penalty during his 62nd game of the season and would finish the year with a total of 11 minutes in the sin bin. He picked up 11 goals and 16 assists for the Thunder in 71 games and will be a solid second or third line winger next season.
Rourke Russell re-joins the Thunder after joining the team after finishing his senior year at Sacred Heart University. In 9 games with the Thunder, he had an assist, and during his senior year, he had two goals and seven assists in 36 games with the Pioneers. I would expect to see Russell on the third line alongside Dennis.
What's Left for the Thunder
Undoubtedly, the Adirondack will be receiving a few players from Utica to help fill out their roster. On September 7th, the Thunder had 15 players signed to contracts (eight forwards, six blueliners, and a goaltender). If any more signings are coming from the Thunder, I would expect it to be forwards, as they already seem to have their blueline figured out. Adirondack kicks off their season on the road vs. Worcester Railers on October 14th