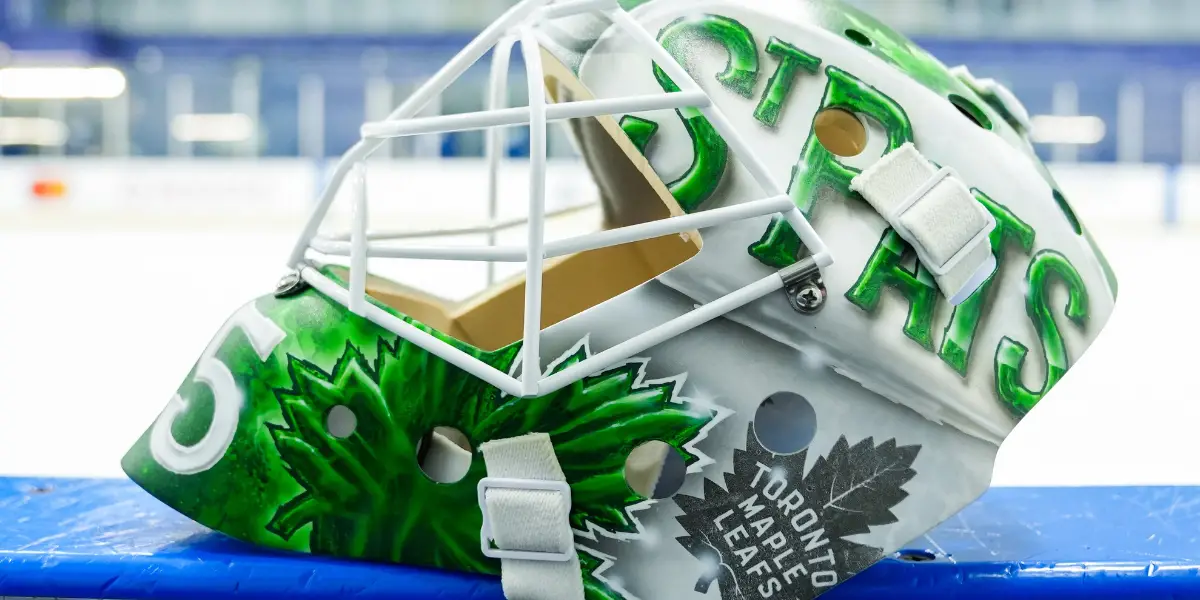 Well, it's St. Patricks Day and the Leafs are facing off against the Hurricanes on home ice and will wear their St. Pats jerseys tonight, following the Marlies afternoon game at Scotiabank Arena. Hopefully, the ice will still be in good shape, but regardless, the Leafs need to come out swinging and not make any excuses for themselves. The Hurricanes are a good team, and even though they have some key injuries, they will surely put in a solid effort. Let's hope for some puck luck today as the Leafs look to win against the Hurricanes.
Leafs Projected Lineup
Hurricanes Projected Lineup
Forwards
Puljujarvi – Aho – Jarvis
Teravainen – Kotkaniemi – Necas
Martinook – Staal – Fast
Stepan – Drury – Noesen
Defense
Slavin – Burns
Skjei – Pesce
Gostisbehere – Coghlan
Goalies
Andersen
Kochetkov
Three Things to Look Out For
Schenn
Well, I'm sure today will be a Schenntimental (sorry, I had to) day for Schenn as he makes his home re-debut with the Leafs tonight. In recent media availabilities, he has talked about how lucky he feels to be back with the team that drafted him, and it's something he'd thought about before. We haven't seen a lot from the human eraser lately, as he took some time to be with his wife while she gave birth to their third child, but I'm sure he will bring his energy to the game tonight. I'd be surprised if we don't see some big hits from him. Give him some patience, though, as he will have to play catchup still compared to the team's other defensive adds, as he hasn't had as much game time.
Gustafsson
Fans have had mixed feelings towards Gustafsson since he was traded to Toronto, and while he was racking up points in Washington, he hasn't really had the same puck luck in a Leafs jersey yet. I'm sure ice time is a big factor in this though, as he went from playing top-pairing minutes to being a 6/7 defenseman on the Leafs. It looks like he will once again be getting some powerplay time though, so hopefully, he can ease into his offensive game tonight with solid play on the powerplay to get the monkey off his back.
Matthews
Matthews acknowledged recently that he had struggled with injuries this season and that he's finally starting to feel more like himself. That's shown for sure this season, as although he's putting up decent numbers and has improved defensively, he hasn't quite had the lethal shot he's known for. He's seemed more reserved and sometimes less accurate too. Look for Matthews to have some puck luck tonight as he hopes to up his offensive game. He looks to be heating up and at the perfect time as he looks to build momentum into the playoffs.
Samsonov gets the start tonight as the Leafs take on the Hurricanes at 7:00 PM EST on TSN!
Thanks for reading! Feel free to follow me on Twitter @nathan_bondy.
So Nice, It Ended Twice feat. Marty Zylstra
–
Leafs Late Night
WELCOME BACK TO LEAFS LATE NIGHT! Presented by Inside The RinkGalaxy Biehn / Marty Zylstra of Sports! Is FunCheck out Marty's Music- Lucky To Be Good, Good To Be Lucky- Mitch Marner Is Underrated- Joseph Woll Remembers.- Gregor's ArkNEW MERCH IS AVAILABLE!JOIN OUR DISCORD!Remember to follow us on Twitter @LeafsLateNight & IG @LeafsLateNightCheck out Mike, Josh, and Nathan's articles on the Leafs + many more! insidetherink.com