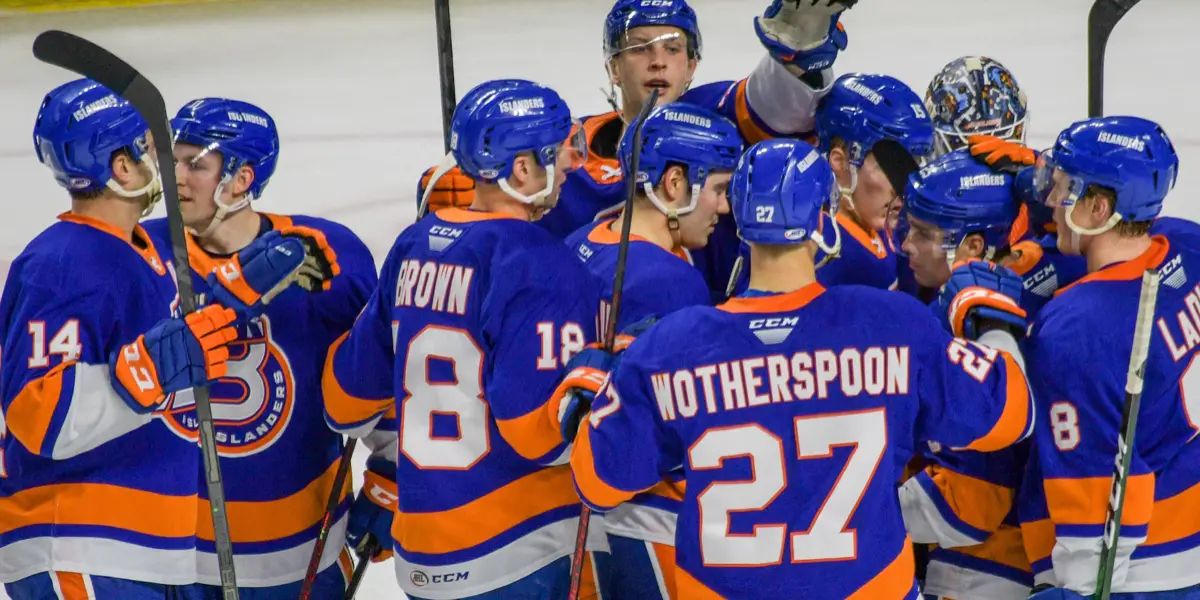 As Islanders fans anxiously wait for their NHL team to make off-season moves, let's look at what to expect from the farm system in the 2022-23 season and what has changed since last season. 
The Bridgeport Islanders made their deepest playoff run (and first run past the first round) in almost two decades this past post-season. Aatu Räty, who scored the overtime-winning goal to send Bridgeport to the second round and became the first player in Bridgeport's history to have more than one career playoff overtime point, is expected to make his mark on the lineup after spending the 2021-22 regular season playing in the Finnish Liiga.  
William Dufour, the 2020 fifth-round pick who took the QMJHL by storm, will be another addition to bolster Bridgeport's lineup. Dufour won the Stafford Smythe Memorial Trophy after putting up eight points in four Memorial Cup games with the Sea Dogs, scored four goals in a single Memorial Cup game, was named QMJHL MVP, scored 50 goals and 116 points during the regular season, and eclipsed Jonathan Huberdeau's franchise record for most points in a season. The transition from QMJHL hockey to pro hockey is not easy, but fans have a lot to be excited about as they plan to watch Dufour in the AHL. 
Another Bridgeport newcomer will likely be Ruslan Iskhakov. The undersized Russian center has been nicknamed "Mr. Magic" because of his skill and has played in the NCAA, Liiga, Deutsche Eishockey Liga, and Champions Hockey League since being drafted in the 2018 second round. An injury sidelined him for most of last season, but he certainly has the talent to break out with Bridgeport. With a much smaller sheet of ice and more physical game in the AHL, Iskhakov will have to adapt his style and find a way to balance his smaller stature without as much free room to skate.
Cole Coskey and Reece Newkirk, who spent most of the season in the ECHL due to roster constraints, will also look to earn their place on the AHL roster. Despite several forwards not re-signing with Bridgeport, this will be no easy feat as they compete for roster spots with the aforementioned newcomers. With Mitch Vande Sompel leaving, Samuel Bolduc also has the chance to work himself back into the regular defensive corps after being either scratched or the seventh defenseman following an injury that kept him off the ice at the beginning of last season. 
Baring an unexpected signing, Bridgeport will start the season with a tandem of Jakub Škarek and Ken Appleby in net. After two seasons of Cory Schneider playing as a veteran goalie in a development league, the pivot to a younger tandem is a welcome one for the farm team. 
The Bridgeport Islanders have the potential to make a splash with a newly fortified roster and a respectable mix of young talent and grit. While development is the primary goal, they have a roster with the ability to win if players are appropriately utilized, and special teams improve. 
https://share.transistor.fm/s/8d3cb600