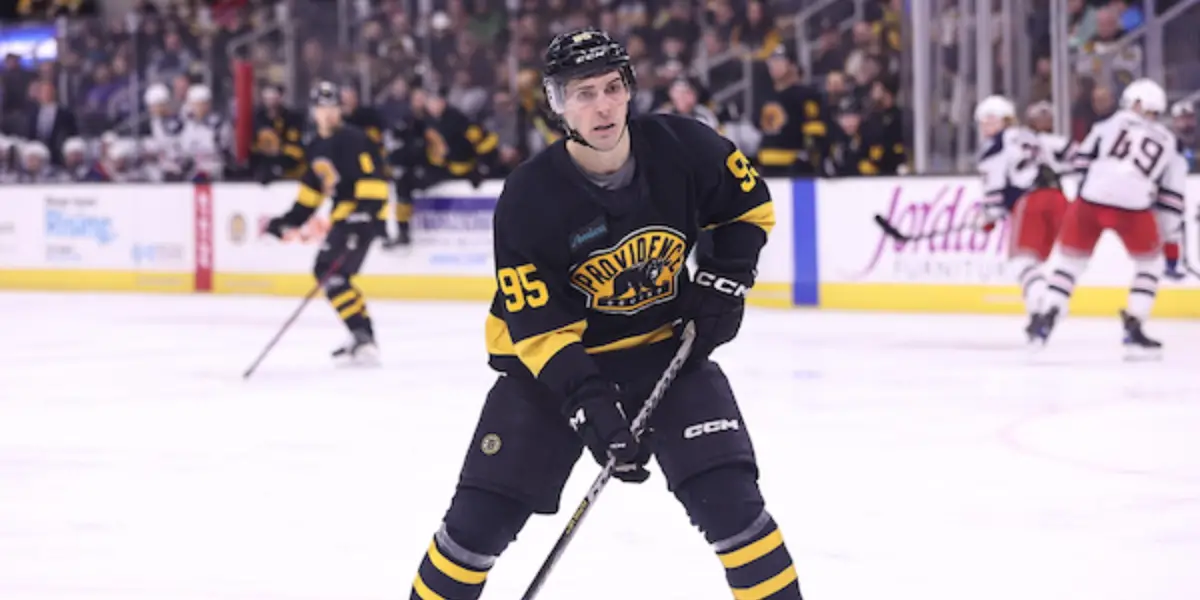 Providence Bruins forward Vinni Lettieri had a night to remember on Sunday in a 5-3 win over the Hershey Bears in American Hockey League action. The 28-year-old winger scored a hat trick and added two assists as he factored in all of the team's five goals on the afternoon. Lettieri scored 1:36 into the game on a goal assisted by defenseman Connor Carrick and center Georgii Merkulov. At the 4:18 mark, Letteri rallied again, this time from Carrick and forward Justin Brazeau. Just 48 seconds later, the Excelsior, Minnesota native assisted on a goal by center John Beecher, his 22nd helper of the season. Then at 10:20 of the first period notched the hat trick assisted by Carrick and Beecher. Lettieri finished the night with an assist on an empty-net goal giving him five points, the most he's had this season.
The veteran forward has had a terrific year for Providence leading the team in goals with 19 and second on the club in points with 42 in just 43 games. Lettieri signed a one-year, two-way deal with Boston on July 13, 2022, for $750,000. The 5-foot-11, 198-pound wing was signed to a two-year contract by the New York Rangers as a free agent on March 27, 2017, after playing four years at the University of Minnesota. His senior season was his best, with 19 goals and 18 assists.
Lettieri has played 82 NHL games for the Rangers and Anaheim Ducks and has seven goals and eleven assists. The former Golden Gopher has yet to play a game for the Bruins. Lettieri has scored at least 20 goals in three different AHL seasons. His best season was in 2018-19 with the Hartford Wolf Pack when Lettieri totaled 48 points.
Vinni Lettieri will be an unrestricted free agent at the end of the season.
Season 2. Episode 37. It's Going To Be A Long Off-Season
–
Bruins Benders Podcast
The Bruins off-season will be longer than expected. We like some CHL rules changes. The Bruins defense needs to be nastier, not just bigger. Can this core going forward win a Cup? Plus Beauties and Benders and Rod Brind'Amour whines.