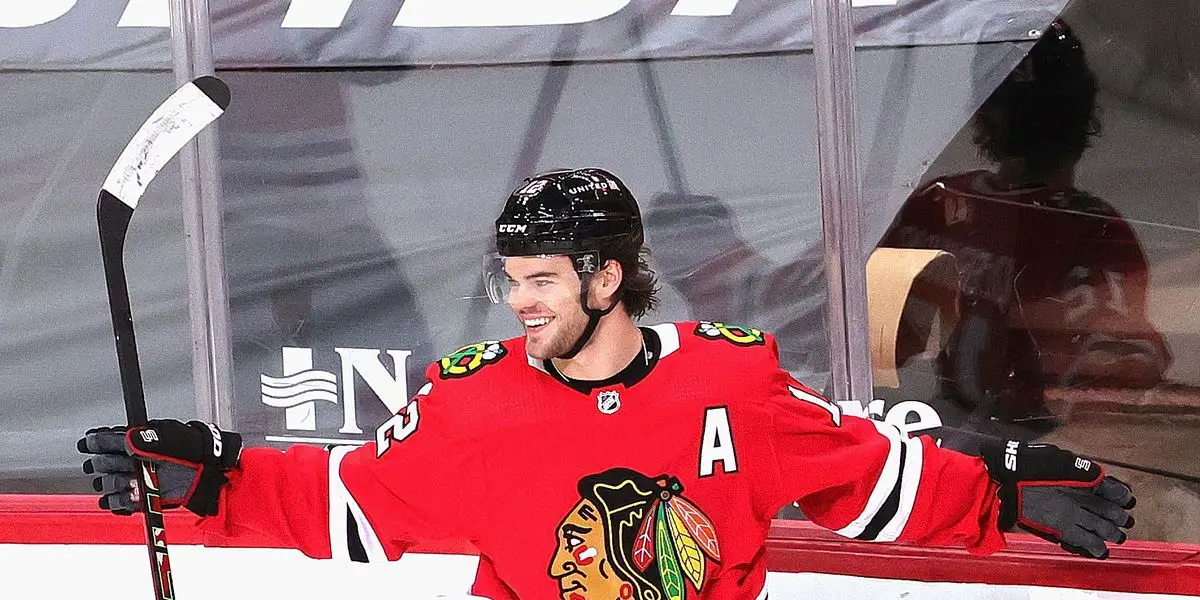 Alex DeBrincat is more than just a goal scorer. DeBrincat, also known as "The Cat," is one of the more reliable players in the NHL. Short is an understatement, as he comes in at 5'7″. It does not deter Alex from playing like he's 6'7″. DeBrincat plays a bigger game than his size, and he goes into corners and will win battles versus any player regardless of their size. DeBrincat has also been known to let the wires cross at times. Debrincat has gotten in many fights in his short NHL career, fought guys such as Irwin (6'1″), Girard (5'10"), and Gourde (5'9″), who just had his face caved in by DeBrincat. 
Since coming into the NHL, DeBrincat has been a walking goal scorer. While playing 302 games, Debrincat has scored 128 goals already, including a 41 goal season. This year DeBrincat is out to a great start with nine goals through 16 games. The Cat can score in many ways, from a one-timer from the top of the circle or a breakaway goal where he uses his fast hands and shovels a shot top-shelf.
DeBrincat is also an excellent playmaker. Using his speed and hands, he can create offense for his teammates. Alex has a career-high in assists at 35 and has never had a season with less than 24 assists. People don't know unless they watch the Chicago Blackhawks; DeBrincat can cap everything off by being one of the best penalty killers on the Blackhawks. A Penalty kill that this season is sitting 8th in the league at 86%. Usually, this season, it is Dach and Debrincat on the second PK unit behind Toews. DeBrincat can use his cat-like reflexes to pick pucks off and either clear the zone or pounce on a mistake and turn it into a short-handed chance for the Blackhawks.
Alex DeBrincat has all the intangibles on the offensive and defensive side of the puck. DeBrincat, already at the age of 23, is an assistant captain for the Blackhawks. DeBrincat is a true leader on and off the ice. If Chicago had been better over the last four seasons, the world would understand how good of a two-way forward DeBrincat is. DeBrincat should make Team USA this season, or it would be a massive red, white, and blue mistake. The chemistry between him and Patrick Kane alone would be an advantage. Alex DeBrincat is a SUPERSTAR and will only continue to evolve into one of the best players in the league. Go ahead and doubt him and find out the hard way as Gourde and Girard did.