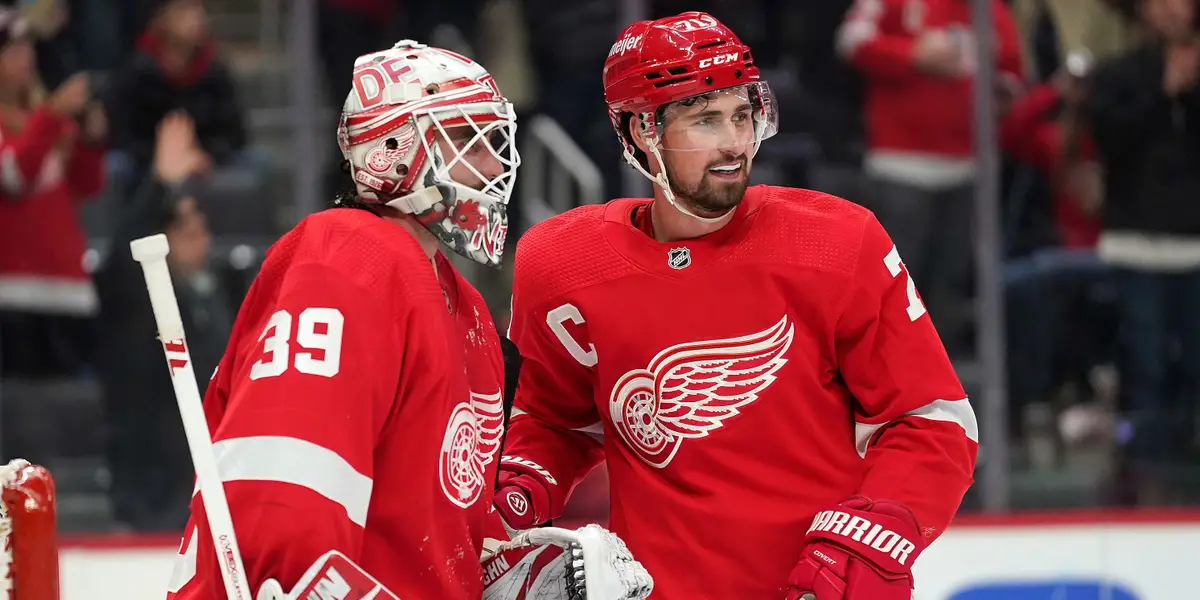 The Detroit Red Wings currently have 22 players signed to NHL deals next season. The Red Wings can sign up to 9 more players to fill out their allotment of 50 contracts. After Day 2 of free agency, general manager Steve Yzerman indicated that he is likely done with free agency this summer.
Now that Detroit has their summer lineup pretty much set, it is time to look at what we may see on opening night in October.
The current projected opening night roster has six new players and two new extra players on the roster. Here is a look at the current state of the roster, version 2.0, for the Detroit Red Wings.
Centers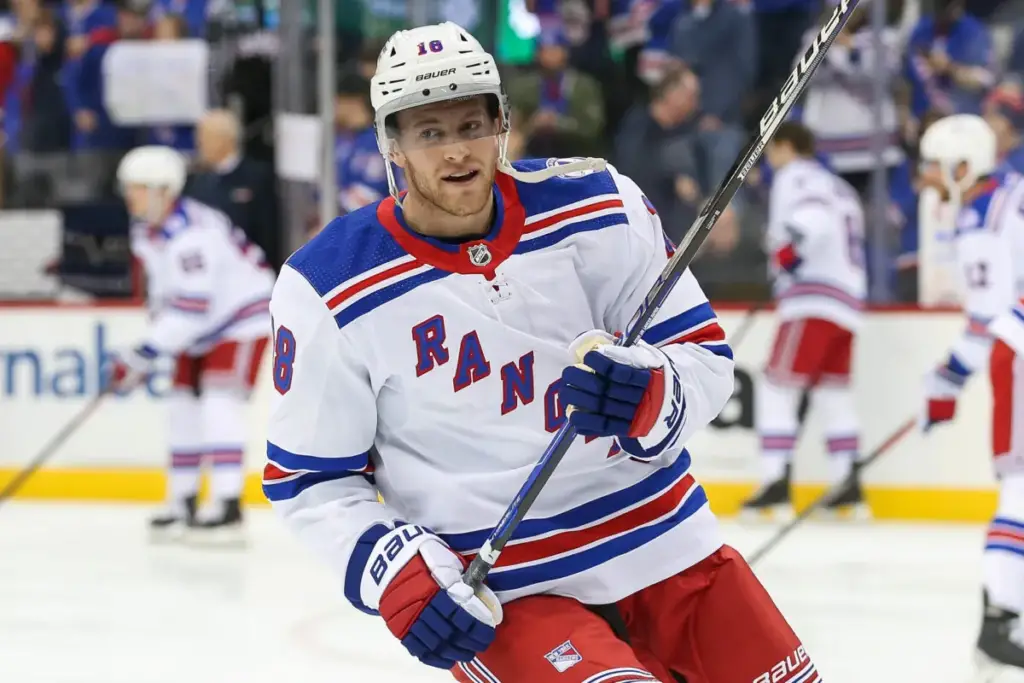 Steve Yzerman indicated that after he signed Andrew Copp to a 5-year contract with an annual cap hit of $5.625M, he was signed to be a center. The versatile forward can also play left wing. The addition of Copp will provide the Red Wings with the much-needed depth a playoff team desires. Copp will join Dylan Larkin, Pius Suter, and Joe Veleno at center for Detroit. Michael Rasmussen will likely move to the left wing but can move to center as needed. The Copp addition now provides the Red Wings with the depth required at one of Detroit's weaknesses last season.
Opening Night Centers: Dylan Larkin, Andrew Copp, Pius Suter, Joe Veleno
Left Wingers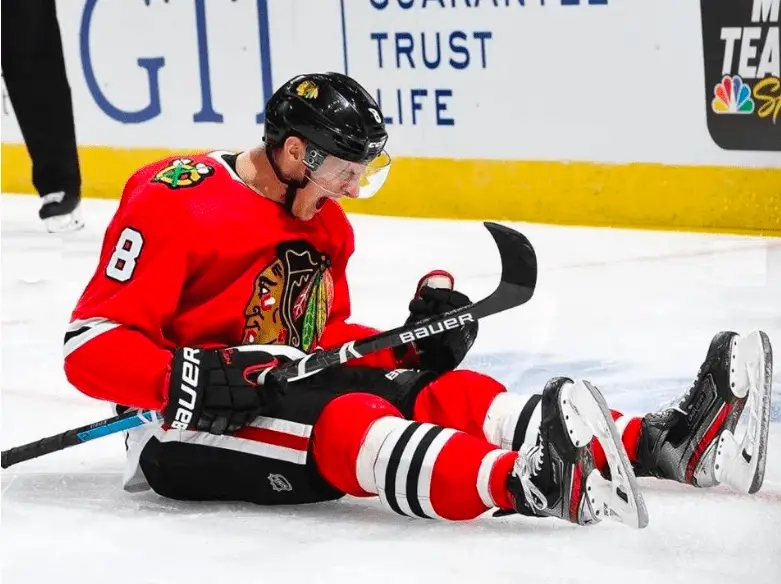 Dominik Kubalik was signed to a two-year contract with a cap hit of $2.5M annually. Kubalik will turn 27 next month and will likely play in the middle-six with the Red Wings. The Kubalik signing provides Detroit with plenty of depth on the left wing. Kubalik will join a left side that already includes Tyler Bertuzzi, Jakub Vrana, and likely Michael Rasmussen. Vrana can also play right wing if necessary. Robby Fabbri will not be ready for opening night but will be an option once he is healthy after sustaining a season-ending knee injury last year.
Opening Night Left Wingers: Tyler Bertuzzi, Jakub Vrana, Dominik Kubalik, Michael Rasmussen
Injured Reserve: Robby Fabbri
Right Wingers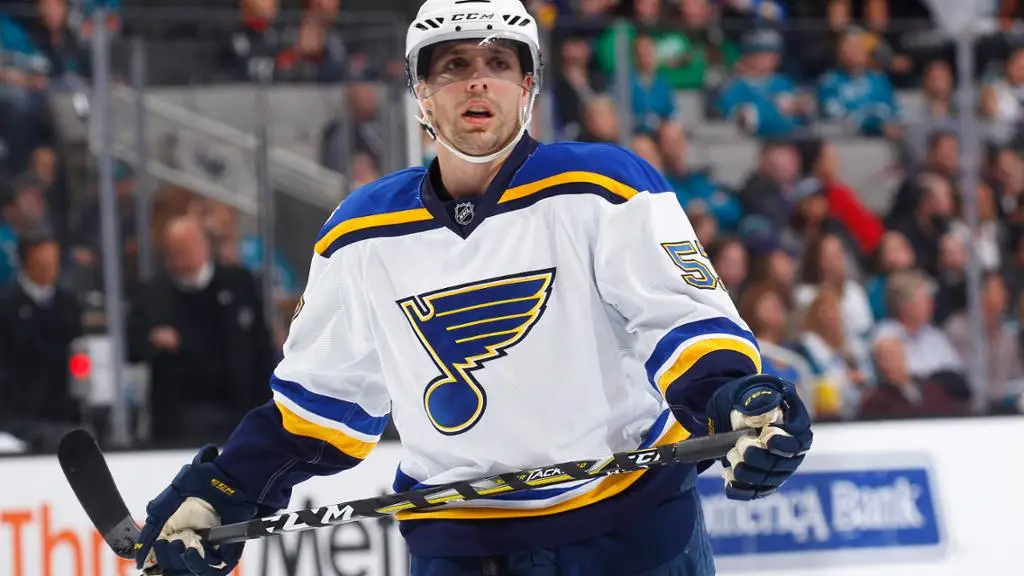 The David Perron signing provides Detroit with much-needed depth on the right side. Perron signed a two-year, modified ten-team, no-trade deal with an annual cap hit of $4.75M. Perron will join last year's rookie forward Lucas Raymond, Oskar Sundqvist, and most likely Adam Erne. Filip Zadina remains an RFA, and if he is signed and remains with Detroit, the Red Wings will be pretty deep on the right side. Givani Smith is the extra and is capable of playing either wing.
Opening Night Right Wingers: David Perron, Lucas Raymond, Oskar Sundqvist, Adam Erne
RFA: Filip Zadina
Extra: Givani Smith
Defensemen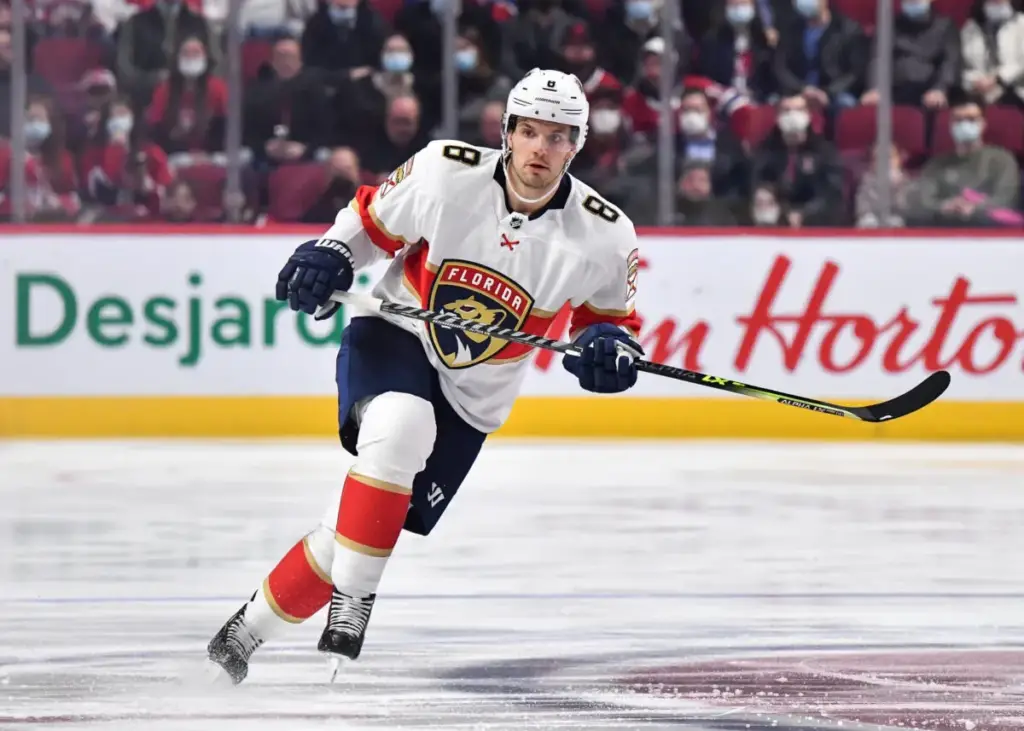 The defense required an overhaul. After Nick Leddy was traded at the deadline, and Danny DeKeyser and Marc Staal tested free agency, the Red Wings needed players on the left side. Ben Chiarot was signed to a four-year, modified ten-team, no-trade contract with a cap hit of $4.75M annually. He will be joined by Olli Maatta, who signed a one-year contract with a cap hit of $2.25M. Jordan Oesterle is the lone returnee on the left side. Jake Walman is currently an RFA and will not be ready for opening night after he required surgery this off-season. Mark Pysyk signed a one-year contract with a cap hit of $850,000. Pysyk and Steven Kampfer, for one year at $750,000, will provide veteran depth on the blueline. These four defensemen will join returning defensemen Moritz Seider, Filip Hronek, and Gustav Lindstrom.
The four free agent signings will provide valuable seasoning time in Grand Rapids for Simon Edvinsson, Albert Johansson, Jared McIsaac, Donovan Sebrango, and Eemil Viro. These defensemen will be part of the future of the Detroit blueline and will likely play together in Grand Rapids (AHL).
Opening Night Defensemen: Ben Chiarot, Olli Maatta, Jordan Oesterle, Moritz Seider, Filip Hronek, Gustav Lindstrom
Extras: Mark Pysyk, Steven Kampfer
RFA: Jake Walman
Goaltenders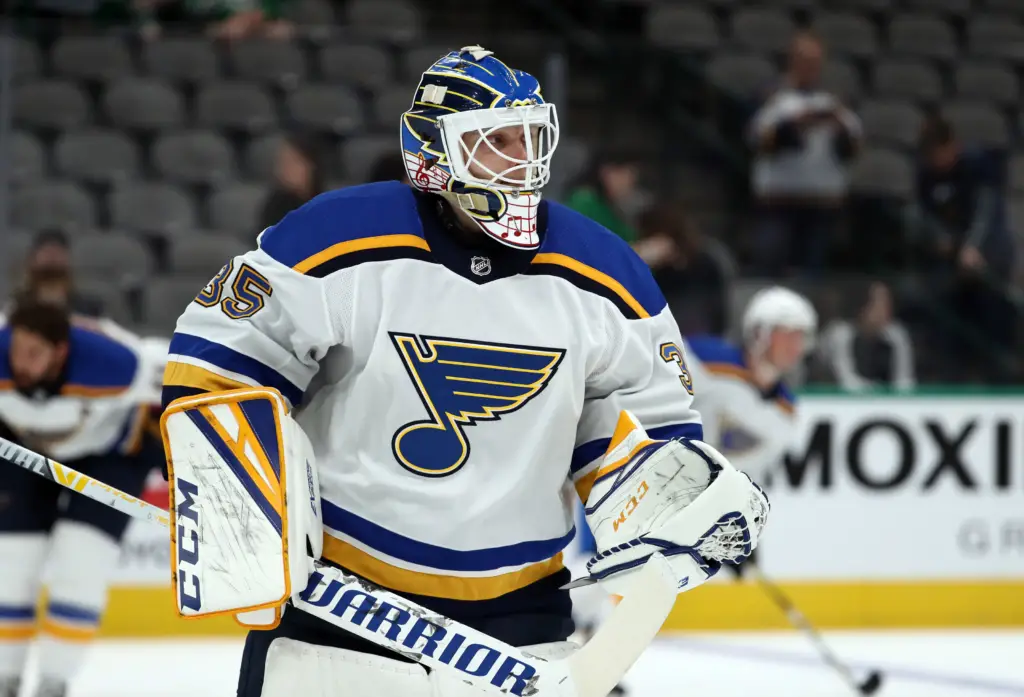 The Detroit goaltending situation is now set going into training camp. The Red Wings traded a third-round pick in 2022 for the rights to Ville Husso. Husso immediately signed a three-year contract with a cap hit of $4.75M to stay with Detroit. He will split goaltending duties with returnee Alex Nedeljkovic. Nedeljkovic can become a UFA next summer, and it was important to have some stability in goal should Nedeljkovic decide to test free agency.
Opening Night Goaltenders: Alex Nedeljkovic, Ville Husso
Opening Night Roster 2.0
An opening night roster of 23 players will be announced before the first game. Detroit's first game is at home against Montreal on October 14th.
Here is a look at prediction 2.0 for the opening night roster:
Forwards (12)
Bertuzzi-Larkin-Perron
Vrana-Copp-Raymond
Kubalik-Suter-Sundqvist
Rasmussen-Veleno-Erne
Defensemen (6)
Chiarot-Seider
Maatta-Hronek
Oesterle-Lindstrom
Goaltenders (2)
Nedeljkovic
Husso
Extras (3)
Pysyk
Kampfer
Smith
RFA's (3)
Filip Zadina
Jake Walman
Chase Pearson
Injured Reserve (2)
Robby Fabbri
Assigned to Grand Rapids, AHL (18)
Taro Hirose
Jonatan Berggren
Cross Hanas
Kyle Criscuolo
Austin Czarnik
Elmer Soderblom
Pontus Andreasson
Matt Luff
Simon Edvinsson
Seth Barton
Donovan Sebrango
Eemil Viro
Albert Johansson
Wyatt Newpower
Jared McIsaac
Sebastian Cossa
Victor Brattstrom
Jussi Olkinuora
Final Thoughts
With eight new players on the opening night 23-player roster, the Red Wings are much deeper and more experienced than last year's roster. There is no doubt that this team will be more competitive and exciting to watch as the team pushes for a playoff spot for the first time in seven years.
In this episode, we discuss the Red Wings finish to their four game roadtrip, winning in San Jose and Columbus and losing in the shootout to Anaheim. We dive deep into the games, breaking down Filip Hronek's hot start and what has been different this season. Seider and Copp finding their way, Bertuzzi and Walman return. And a look at the playoff picture in the Eastern Conference. Please rate and review our show on your favorite listening platform. Check out our partner's website at www.insidetherink.com for all your latest hockey news.