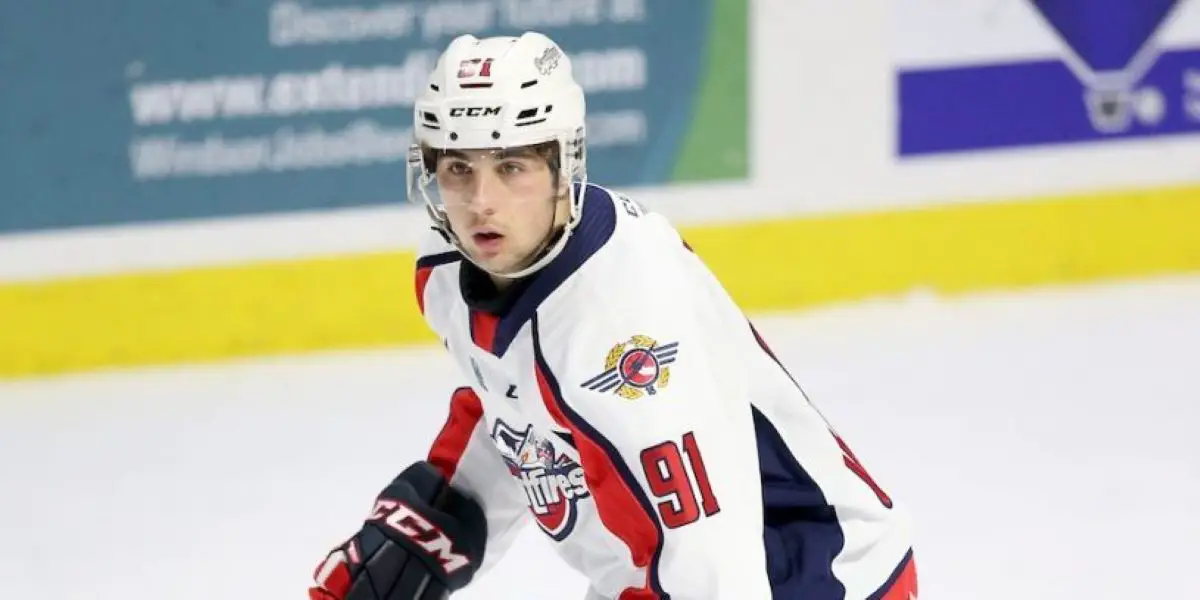 Detroit Red Wings prospect Pasquale Zito was traded by the Windsor Spitfires to the Niagara IceDogs last week. The Spitfires recently finished their OHL playoffs by losing out to the Hamilton Bulldogs 6-1 in the 7th game of the OHL Championship Finals.
The Trade
The Spitfires are now in rebuild mode, as they traded a very popular player in Zito, who also served as an alternate captain this year. Windsor received six draft choices in the trade. Going from Niagara to Windsor will be Oshawa 2nd round pick in 2023, Oshawa 2nd round pick in 2024, Niagara 4th round pick in 2024, Niagara 6th round pick in 2024, a conditional Mississauga 4th round pick in 2024, and a conditional Niagara 5th round pick in 2025.
Zito is Detroit Red Wings Property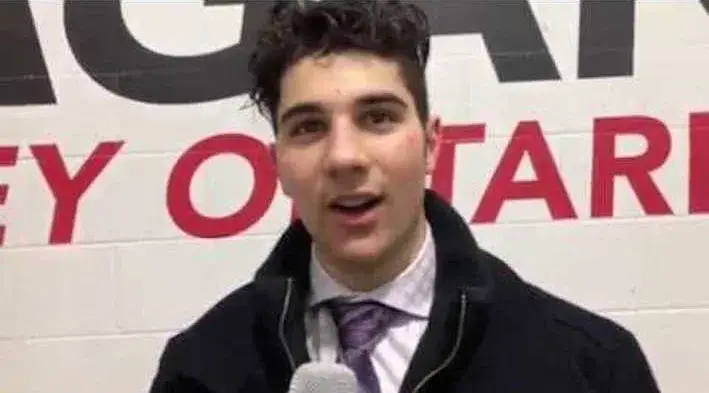 Zito was originally drafted by the Detroit Red Wings, 166th overall, in the 2021 draft. Zito's stock most likely fell because his sophomore season in the OHL was canceled due to the ongoing Covid-19 pandemic.
An Ottawa, Ontario native, Zito was drafted into the OHL by Windsor in the 2nd round, 41st overall, in the 2019 OHL Priority Selection. Zito immediately made the Spitfires and played 46 games in his rookie season. Zito scored three goals, ten assists, 13 points, and had a -3 rating. The rest of his OHL rookie season was postponed because of the pandemic, and Zito didn't play another OHL game until the beginning of the 2021-2022 season.
Zito did participate in the Red Wings in the Prospects Tournament at Traverse City. Detroit general manager Steve Yzerman was impressed with how Zito played in the tournament. "I thought he looked really good out there for someone who hadn't played (and) for someone who's 18 years old. He hung in there good. Some of these teams had guys that have been pro for a few years or that have just left college and are 23-, 24-years-old (and) he did well for an 18-year-old."
This year, Zito was named an alternate captain in Windsor. The Spitfires finished 1st in the Western Conference standings during the regular season. They defeated Sarnia, Kitchener, and Flint before losing to Hamilton in the finals. Zito played an important role with the Spitfires. In 49 regular-season games, he scored 22 goals, 20 assists, 42 points, and had a -5 rating. In 16 playoff games, Zito scored two goals, five assists, seven points, and had a -2 rating.
Detroit took a chance on drafting Zito for several reasons. Playing in Windsor allowed the Red Wings to watch a prospect who played close to Detroit. His aggressive style and ability to play multiple forward positions were also considered.
Moving to Niagara will give Zito a new lease on life. The IceDogs are in a total rebuild after not making the playoffs since 2019. They made five trades last week and are immediately a playoff contender. Zito should play an essential role on a Niagara team desperate for playoff success.
Final Thoughts on Zito's Arrival
Detroit owns Zito's rights until June 2023. The Red Wings must sign him before next summer, or he will become a free agent. With a limited number of OHL games under his belt, it is difficult to determine if Zito has the potential to be signed to an NHL contract. Zito will have to impress the Red Wings next season to earn an entry-level contract. The best bet would be for Zito to sign with Detroit and play in Grand Rapids (AHL) in 2023-2024. Only time will tell how Zito responds with his trade from Windsor to Niagara.
In this episode, we discuss the Red Wings finish to their four game roadtrip, winning in San Jose and Columbus and losing in the shootout to Anaheim. We dive deep into the games, breaking down Filip Hronek's hot start and what has been different this season. Seider and Copp finding their way, Bertuzzi and Walman return. And a look at the playoff picture in the Eastern Conference. Please rate and review our show on your favorite listening platform. Check out our partner's website at www.insidetherink.com for all your latest hockey news.