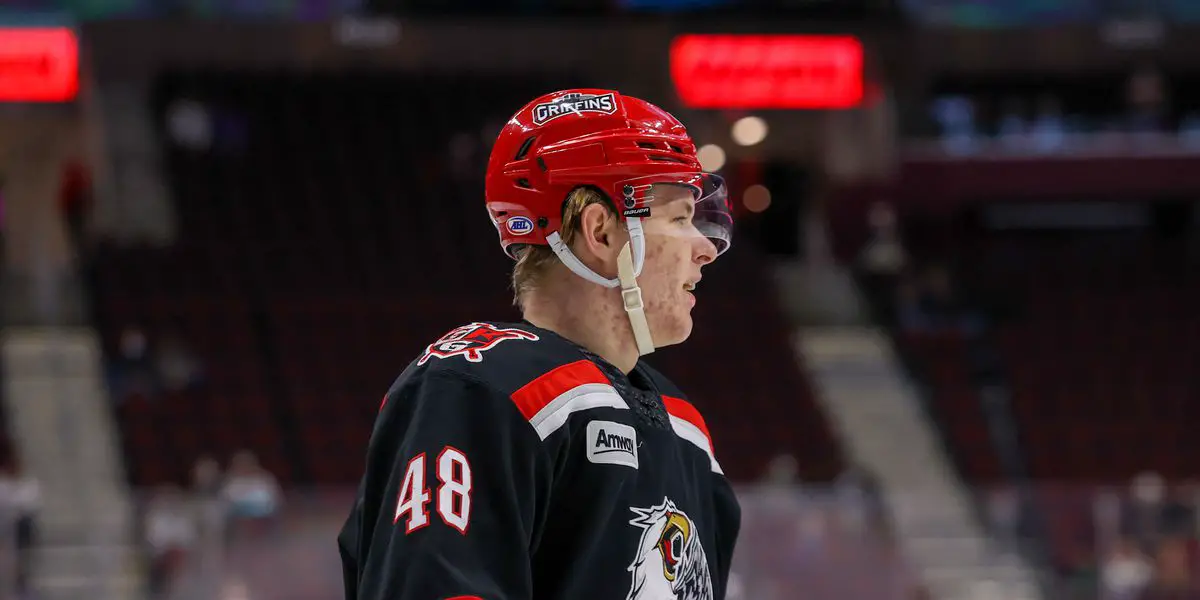 Predicting a minor league lineup in July is a bit premature, but with the NHL roster almost set, Detroit's roster in Grand Rapids is taking shape. The Detroit Red Wings continue to stockpile prospects in Grand Rapids (AHL). Several are transitioning to professional hockey, while others are adapting to the smaller North American ice surface after starting their professional careers in Europe.
Next season's version of the Grand Rapids Griffins will feature at least ten new players. With 19 players signed to NHL deals with Detroit, the Griffins will feature one of the top minor league programs in the AHL.
Here is a look at the projected Red Wings-affiliated players who will likely suit up in Grand Rapids to start next season.
Centers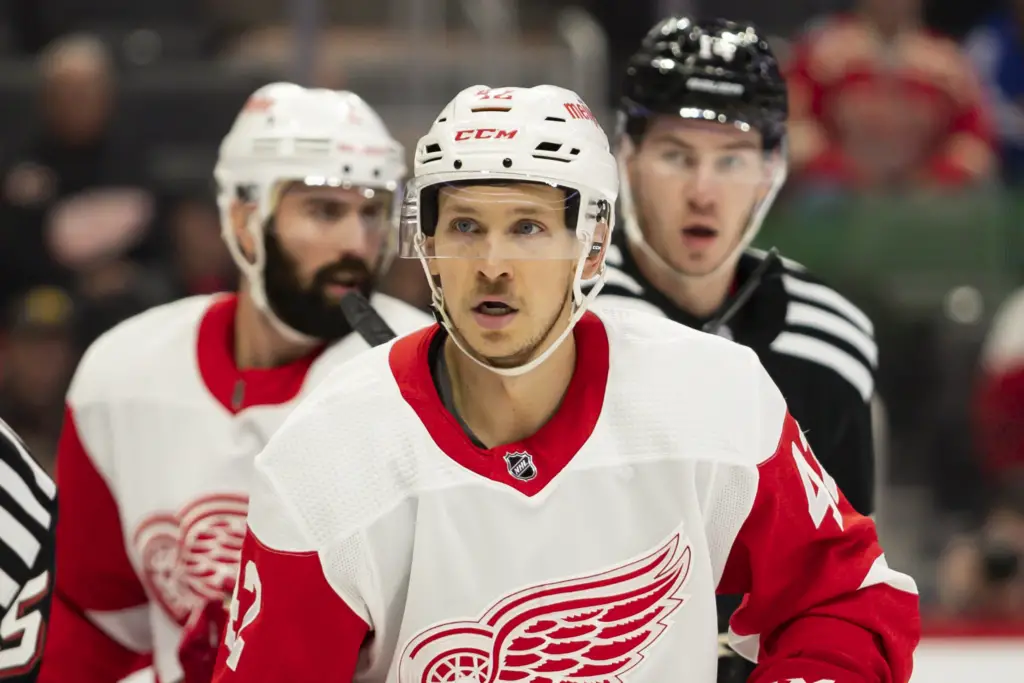 Kyle Criscuolo will once again be the leader down the middle for the Griffins. Last season, Criscuolo served as an alternate captain in Grand Rapids and will be looked upon for leadership. The Griffins will also be blessed with one of the top rookies in the SHL last season in Pontus Andreasson. Andreasson signed a one-year deal with Detroit after scoring 38 points in 52 regular season games and 13 points in 13 playoff games. Chase Pearson has also been re-signed to a one-year contract with Detroit. Pearson must make it through waivers before he can be reassigned to the Griffins.
Open Night Centers: Kyle Criscuolo, Pontus Andreasson, Chase Pearson
Left Wingers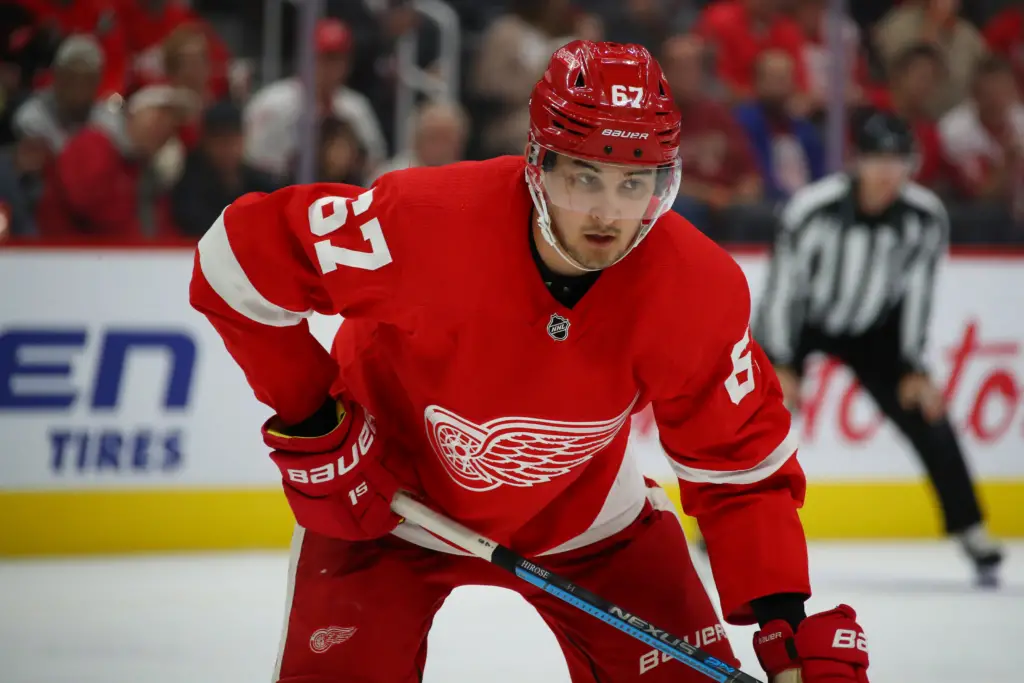 Taro Hirose recently signed a two-year extension to remain in the Red Wings organization. Hirose tied for second in Griffins scoring last year. Elmer Soderblom will bring his size and skill from Sweden. Soderblom scored 21 goals in 52 regular season SHL games last year. Once Soderblom adjusts to the small ice surface in North America, his stay in the AHL will likely be short. Cross Hanas was the top-scoring Red Wings prospect last year. Hanas signed a three-year entry-level contract in March and will need some seasoning before he is ready to jump to the NHL. Kirill Tyutyayev will be coming off an injury that limited him to only nine games with the Griffins last year. If healthy, Tyutyayev should be a fan favorite in Grand Rapids.
Opening Night Left Wingers: Taro Hirose, Elmer Soderblom, Cross Hanas, Kirill Tyutyayev
Right Wingers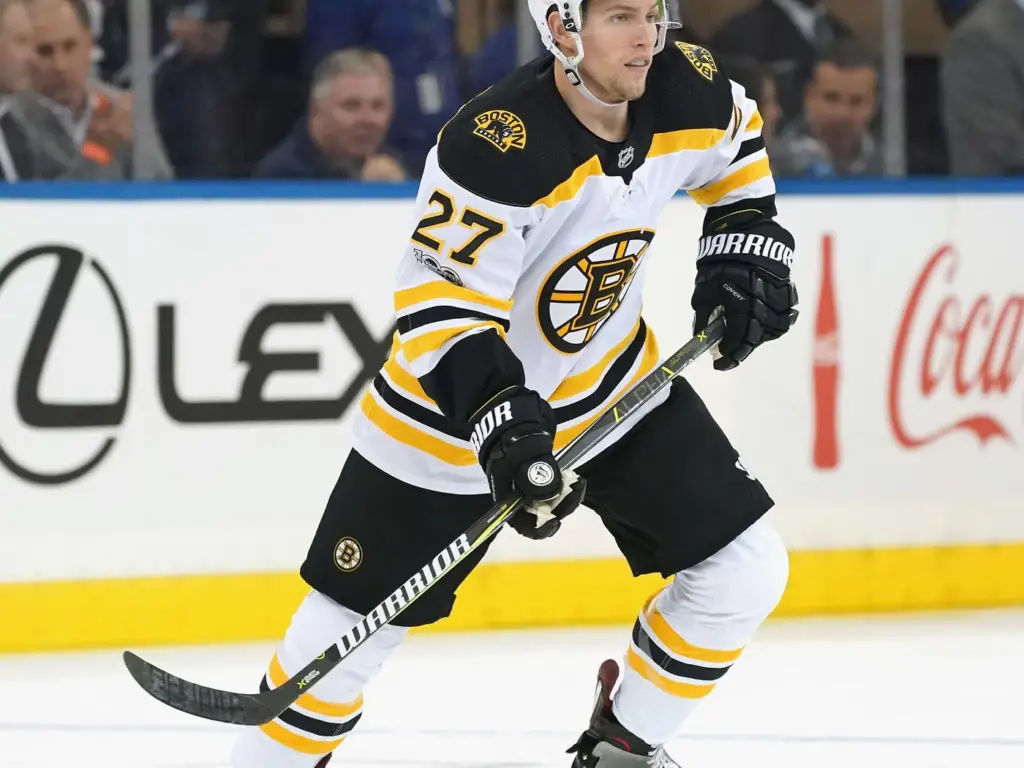 Austin Czarnik recently signed a two-year contract to join the Detroit organization. A veteran of 142 regular season NHL games, Czarnik provides Detroit and Grand Rapids with experience and depth at the right wing position. Matt Luff signed a one-year free agent deal with Detroit. Luff brings 87 NHL games of experience to the Detroit organization. The most NHL-ready forward is Jonatan Berggren. Berggren set a Grand Rapids record for rookie scoring last year. If Berggren doesn't break camp with the Red Wings, he will begin the year in Grand Rapids.
Opening Night Right Wingers: Austin Czarnik, Matt Luff, Jonatan Berggren
Defensemen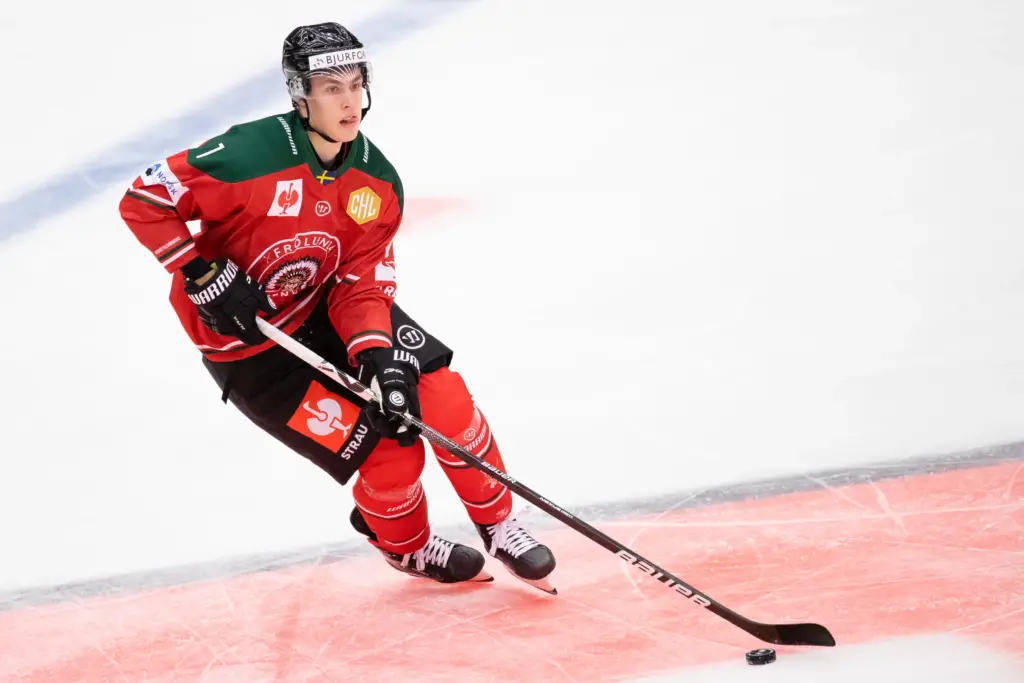 Grand Rapids will be loaded with top defense prospects from the Red Wings organization. Jared McIsaac will return for the second year of professional hockey in Grand Rapids. He will be joined by Donovan Sebrango and Wyatt Newpower, who will be playing in their third AHL seasons. Seth Barton got a taste of the AHL last year and should be a regular for the Griffins this time around. Three rookies from Europe will round out the defense for Grand Rapids. Simon Edvinsson is the highest-ranked defense prospect in the organization and might break camp with Detroit. Albert Johansson isn't far behind Edvinsson and should be an NHL regular before his entry-level deal expires. Eemil Viro will bring his strong defensive play to the Red Wings organization. Viro played the last two years of professional hockey in Liiga.
Opening Night Defensemen: Jare McIsaac, Donovan Sebrango, Wyatt Newpower, Seth Barton, Simon Edvinsson, Albert Johansson, Eemil Viro
Goaltenders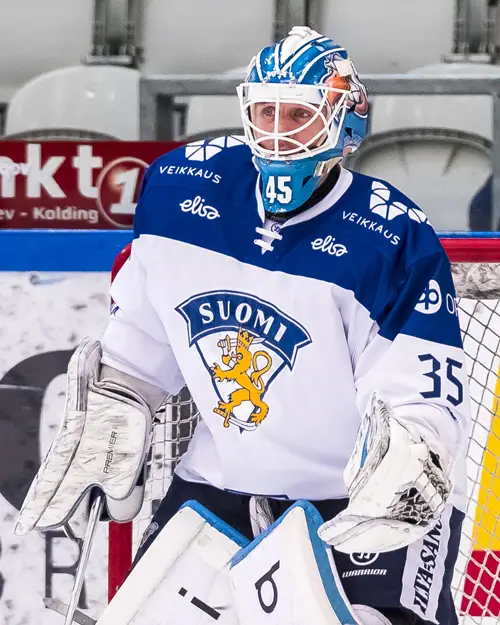 Jussi Olkinuora will provide valuable experience in goal for the Griffins. After playing the last three years in the KHL and winning an Olympic Gold Medal and a World Championships in the same year, Olkinuora will be the first goaltender recalled to Detroit if there is an injury or illness to the Detroit duo of Alex Nedeljkovic or Ville Husso. Olkinuora will also provide valuable leadership to the young tandem of Victor Brattstrom and Sebastian Cossa.
Opening Night Goaltenders: Jussi Olkinuora, Victor Brattstrom, Sebastian Cossa
Grand Rapids Griffins (AHL) Opening Night Roster 1.0
An opening night roster of 23 players will be announced before the first game. The Griffins first of 72 games is at home against San Diego on October 14th.
Here is a look at prediction 1.0 for the opening night roster:
Forwards (10)
Hirose-Criscuolo-Berggren
Soderblom-Andreasson-Czarnik
Hanas-Pearson-Luff
Tyutyayev
Defensemen (7)
McIsaac-Newpower
Edvinsson-Sebrango
Johansson-Barton
Viro
Goaltenders (3)
Olkinuora
Brattstrom
Cossa
Final Thoughts
With at least ten new players on the opening night roster, it will take some time for the players to develop into a cohesive team. Many of the players on the Griffins are recent draft picks with several veteran free agents sprinkled in. Several of these players will play in the NHL this season as injuries and illnesses mount on the parent club in Detroit.
In this episode, we recap the Traverse City Prospect Tournament and which players stood out. We spend the rest of the episode previewing the Red Wings' training camp and potential storylines to follow.