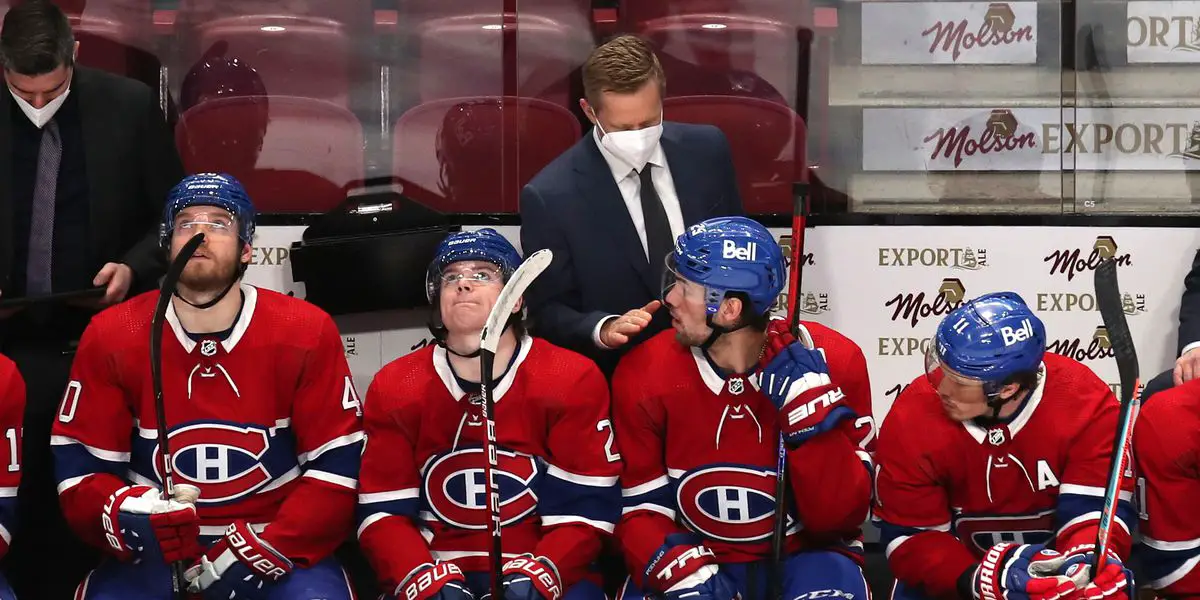 After a season where the team finished at the bottom of the Eastern Conference and an offseason that raises a lot of questions in two weeks, the Montreal Canadians will begin another long season.
Last year this writer went on a Habs podcast and even wrote an article saying they would miss the playoffs after reaching the cup final and was outnumbered by five people saying I was wrong and they would.
I ended up being right, and again I feel the same way about this season due to the moves and decisions made by management.
Kent Hughes, the newly appointed and inexperienced general manager and former agent working with Jeff Gorton, the former general manager of the New York Rangers, since he doesn't speak french thanks to the language rule which forces politics into sport.
Let's take a deep dive into the offseason that, while it looks promising, still shows a lot of concern for a team lacking consistency.
This summer, Montreal hosted the 2022 NHL Draft at the Bell Centre. While everybody thought Shane Wright was the top pick at number one, overall, Hughes went with the Slovak Juraj Slafkovsky, who is now getting major criticism after only three games of preseason action.
They traded Alexander Romanov, a young Russian with a bright future in the organization, thanks to his powerful shot from the blue line and physical play. Marc Bergevin would automatically say no in any phone call regarding trading him.
In return, the Canadiens got the 13th overall pick, which they then traded to the Chicago Blackhawks for Kirby Dach, a young Canadian who had a dismal season last year and lost an edge after suffering a severe injury.
Jeff Petry, who wanted out of Montreal, was shipped to the Pittsburgh Penguins for Montreal native Mike Matheson but again, without Romanov or Shea Weber, whose contract was traded to the Vegas Golden Knights for Russian veteran Evgeni Dadonov the defense now is pretty slim.
They also acquired Sean Monahan from Calgary, who spent the majority of the season having surgery and recovering from knee surgery and also has taken a step back, mostly playing on the fourth line or a healthy scratch.
The most significant factor has to be Carey Price, who mentioned last year in the last game of the season at home against the Florida Panthers that he had prepared for this game like it was his last. PRP injections didn't work for his knee, and he was now placed on LTIR.
Jake Allen, who didn't have a good season last year, is now the de facto number one goaltender despite so many pundits on social media bringing up rumors he would be traded. Samuel Montembault is back, and his play last year didn't convince me.
It seems Hughes has loaded up on offense, weakened his defense, and the goaltending is questionable as the Habs are 0-3 so far in the preseason. The only bright spot seems to be Cole Caufield, who continues to be a goal-scoring machine.
The sense is that this team will score a lot of goals, but they will give up even more, and even if Habs fans are excited about another season, this one could be even more painful than the last and don't be surprised if this team finishes at the bottom again.
Gorton did something smart in New York; he wrote a letter to the Rangers faithful warning them painful seasons were ahead and their rebuild seemed to have gone a lot quicker than expected, and now they are a team ready to compete for a cup.
The run last year in the playoffs proved they are well past rebuild, and we can now put them as a top-cup contender. Hughes should do the same thing and blow up his team and suffer for the next five years so the future can be salvaged.
I provide my exact prediction as I did last year the Montreal Canadiens will not make the playoffs and will probably be in the mix for the number one draft pick, and this season will be the tank for Connor Bedard, who could be ten times the player Shane Wright is.
Another long season begins in 13 days when their arch rivals, this time, make the trip to play them at the Bell Centre.
The boys are back after a long break but have plenty to talk about as the playoffs are in full swing. We go series by series, looking at how teams have fared so far and who will come out on top. Thanks for listening! Please rate and review our show on your favorite listening platform. Check out our partner's website at www.insidetherink.com for all your latest hockey news.