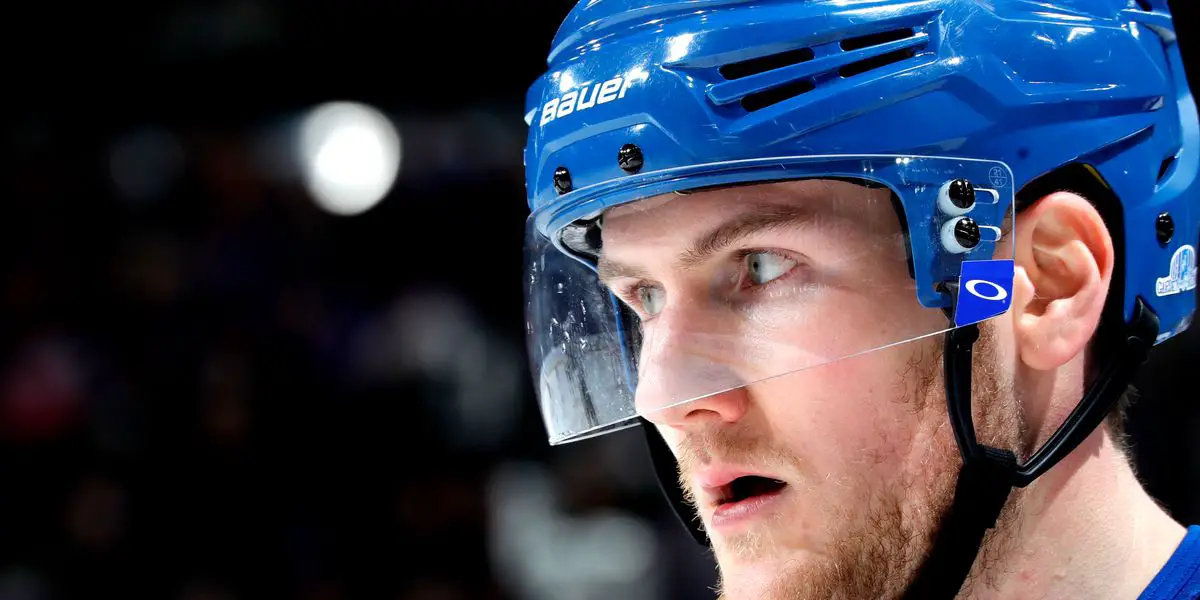 It is all about consistency when it comes to having success as an NHLer.
Year in and year out, great NHL players do not take nights off, play a lot of minutes, produce no matter what situation they play in, and ultimately get the job done. One such player is New York Rangers defenseman, Adam Fox.
Now in his fourth NHL season, all with the Blueshirts, Fox, 25, once again showed both the team and the league that he is an elite defenseman in this league. As of this writing (Sunday, April 9), Fox, the Norris Trophy winner as the league's top defenseman in 2021, is fourth on the team with 71 points on 12 goals and 59 assists. Fox is also third on the team with 59 assists, third on the club with 28 power-play points, and is tied for first on the team with five game-winning goals.
This was Fox's second straight season with at least 70 points, as he had 74 last season. When he recorded two assists in his team's 6-3 victory over the Tampa Bay Lightning on Wednesday night to hit 70 points, he joined former Ranger and Hockey Hall of Famer Brian Leetch as the only Rangers defenseman to record back-to-back 70+ point seasons in team history.
This should not come as a surprise, but for the third straight season, Fox's play has ranked amongst the league's best defensemen. Here are some of the numbers he has with two games to go in the regular season amongst defensemen:
Seventh in points
Third in assists
Sixth in game-winning goals
13th in average ice time at 24:23 a game
10th in +/- with a +28
Besides having a great offensive season, Fox has had another strong season defensively. As mentioned above, he is a +28, which means that not only is he on the ice when his team scores a lot, but it also means that he does a good job of preventing the other team from scoring when he is on the ice.
Speaking of strong play in his own end, Fox has been amazing and getting the puck away from opponents this season. He is currently second amongst defensemen with 86 takeaways this season, and more often than not, whenever Fox steals the puck away, he is able to create a scoring opportunity going the other way.
If you have been watching Fox closely ever since he joined the league during the 2019-20 season, then one of the above-mentioned statistics or takes should come as a surprise. Fox has been one of the game's most consistent players and defenseman since joining the league, and at just 25 years of age, he has not even hit his prime yet.
Coming up for both Fox and the Blueshirts is the Stanley Cup playoffs. Fox had a great postseason for the Rangers last year, as he had 23 points on five goals and 18 assists.
If Fox can keep up his fine play in the spring and the rest of the team can follow suit, it will be interesting to see what they can accomplish.
In this week's episode we discuss the new rumors regarding the Rangers coaching situation. Then go on to the fun stuff discussing the impact Tkachuck's play will make on the game, Rangers players and more. Thanks for listening! Please rate and review our show on your favorite listening platform. Check out our partner's website at www.insidetherink.com for all your latest hockey news.