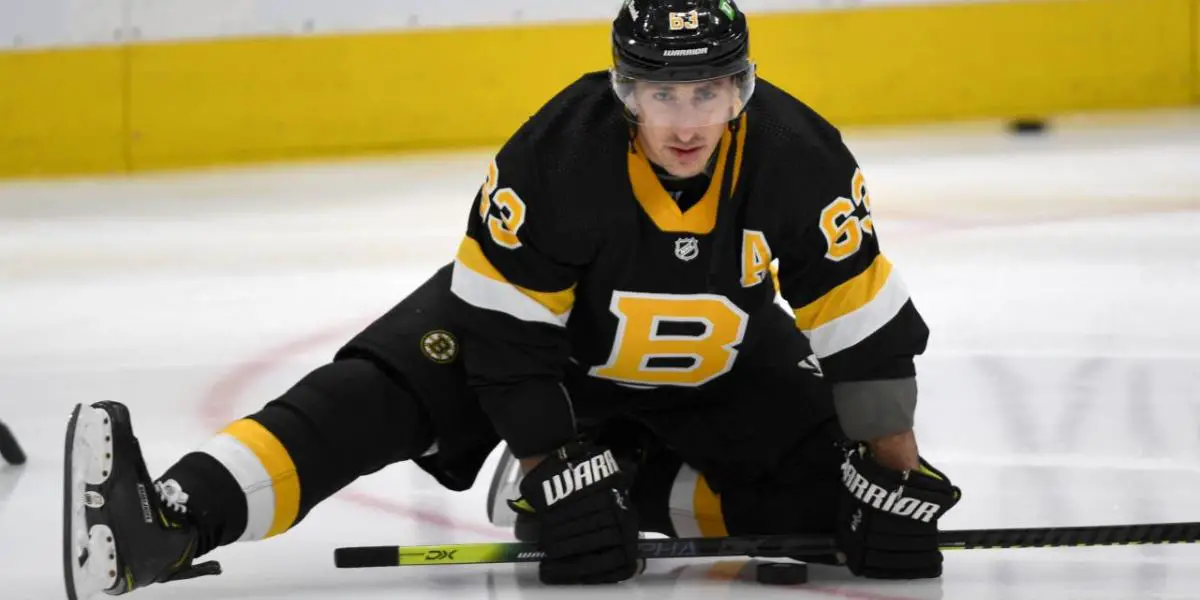 Since Boston Bruins head coach Bruce Cassidy exclaimed that his team needs to "play more like pricks," the Bruins have won four straight and look more like a Stanley Cup contender by the day. Cassidy's comments came after an embarrassing effort in a 4-1 loss at the New York Islanders on February 17th. The coach's remarks were made more toward his defensive corps, but it seems to have resonated through the team.
Two games into a five-game West Coast swing, the Bruins have found themselves back at full strength with the return of left-wing Brad Marchand from a six-game suspension. Last night Marchand showed his value again by scoring two goals in a 3-1 win over the Sharks in San Jose. With the addition of the revitalized Jake DeBrusk on the first line with Marchand and Patrice Bergeron, Boston is playing some of their best hockey since the start of 2022. In a five-on-five play against the Sharks, the Bergeron line had a 10-0 shot advantage.
And then there is the goaltending. Since Tuukka Rask ended his comeback attempt, rookie goalie Jeremy Swayman has rejoined the parent club and been sensational for the Bruins. Swayman is 4-0-1 in his last four games with a .964 save percentage. In the win at San Jose, Swayman was terrific, especially in the third period with the Bruins clinging to a one-goal lead.
Since being called out by Cassidy, the defensive corps has been noticeably more physical and playing better hockey. Brandon Carlo and Mike Reilly are now playing their best hockey of the season. Norris Trophy candidate Charlie McAvoy continues to be a pillar and leader along the blue line as well.
Now at full strength, it is up to general manager Don Sweeney to determine what additions are necessary to give the Bruins the best chance at a long playoff run. Now that DeBrusk is producing on the top line, do the Bruins keep the 25-year-old in the mix for the rest of the season and let him enter restricted free agency in the off-season? For less risk, do the Bruins make a move for a top-six forward like Phil Kessel? Or does Sweeney make a move for defensive depth and go with the current forward group?
Boston's recent improved play is a promising sign. When the Bruins have had their entire roster, they have played very good hockey in spurts. The question now is whether this recent hot streak is a sign of what this team can become, or is it fools (black) and gold?
The Bruins rebound after a 3-game skid. NHL ratings are down on ESPN and Turner. Don't mess with the chemistry. Concerns about the Bruins veterans wearing down. Plus Beauties and Benders.