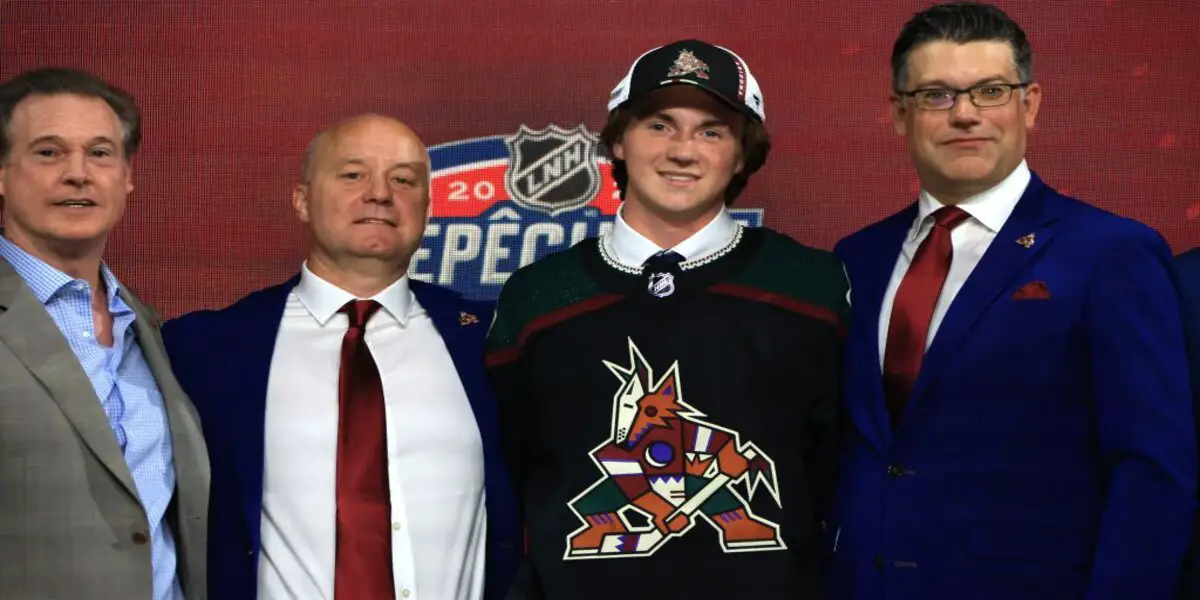 MONTREAL – The Arizona Coyotes took no prisoners in the 2022 NHL Entry Draft on Thursday.
The Coyotes used the No. 3 pick on center Logan Cooley, an 18-year-old out of Pennsylvania, and acquired Conor Geekie, the 11th selection, in a trade with the San Jose Sharks for the No. 27 pick and two second-rounders (No. 34 and No. 45).
Arizona's third and final pick Thursday evening was Canadian defenseman Maveric Lamoureux.
Geekie, 18, a 6-foot-3, 196-pound forward from Manitoba, Canada, played for the Winnipeg Ice in the Western Hockey League last year, scoring 24 goals with 46 assists in 63 games. Geekie's brother, Morgan, is a center playing for the Seattle Kraken.
"I like the hot weather, too, so that's a plus," Geekie said on ESPN.
Arizona received its original second first-round pick in September 2021 in a trade that sent Christian Dvorak to the Montreal Canadiens. It received the less favorable of Montreal and the Carolina Hurricanes' picks, which was the 27th pick.
The Yotes acquired the No. 32 pick by trading goalie Darcy Kuemper to the Colorado Avalanche for Conor Timmins last July. Arizona also received a 2024 conditional third-round pick in the same trade after the Avs won the Stanley Cup last month.
The Coyotes also landed one last shock as they traded the No. 32 pick to the Edmonton Oilers for the No. 29 pick and veteran defenseman Zach Kassian.
The trade was latest in a squall of moves made by general manager Bill Armstrong since he took over the job from Steve Sullivan in 2020.
The Coyotes have five picks set for Friday, with rounds 2-7 set to begin at 11 a.m. ET.