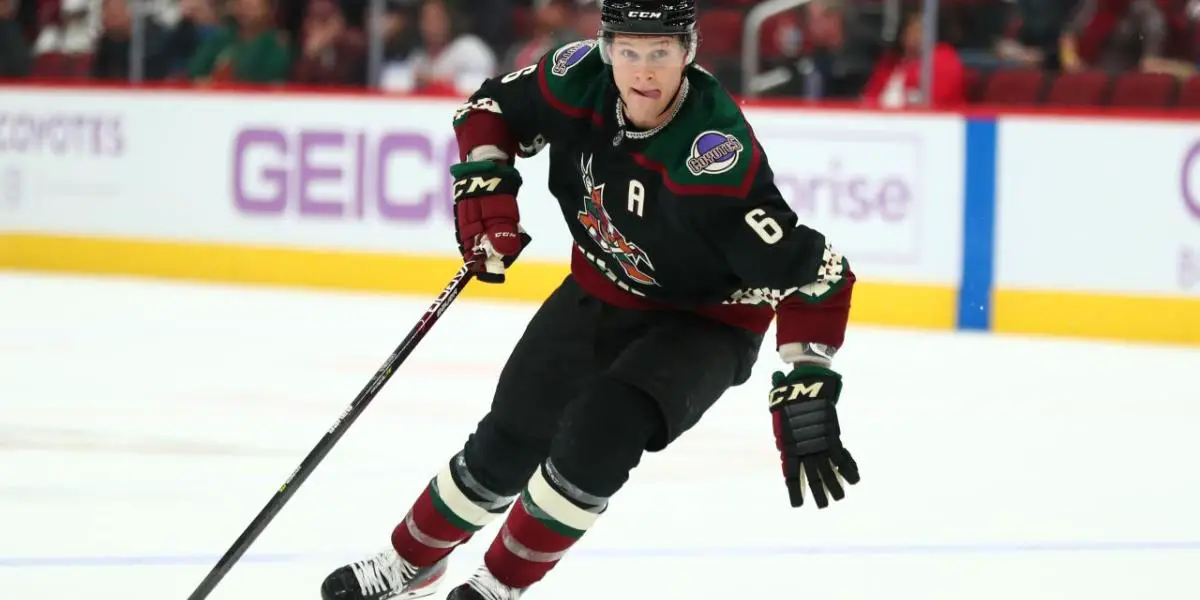 While being at the bottom of the league this season, the market of trading expiring contracts may come up big this trade deadline for the Arizona Coyotes. Bill Armstrong will have his work cut out for him to continue his impressive rebuild of the Coyotes. Currently, Armstrong has complied eight picks within the first two rounds of the draft.
Phil Kessel
Phil Kessel is an easy one to move at the deadline. He may not be producing goals like he used to, but he still has 5-21-26 points in 37 games with the Coyotes. At 34, he has one year left on his contract, and the Toronto Maple Leafs are still retaining his salary.
Kessel could be a great fit on the power play as a specialist or speedy right wing that can dish to a star center.
Kessel should be worth at least a roster player and a 2nd round pick, a first if he starts producing more.
Something the Coyotes could add to the collection of picks they have coming.
Travis Boyd
Travis Boyd could also be on the move this deadline. Boyd has worked himself into a good situation with the Coyotes as a first-line center with Clayton Keller and Nick Schmaltz. With 9-8-17 points in 29 games, he has recently come into his own with scoring thanks to playing with Keller.
At 28, there is still hockey good left in Boyd. He can be slotted lower in the lineup with his 45.33% faceoff percentage and 23.7% shooting percentage.
Boyd could fetch a 3rd or 4th rounder for a team looking for depth with the possibility of a roster player to make the money work for the other team.
Lawson Crouse
Lawson Crouse has been a good soldier for the Coyotes since he was traded in August of 2016 from the Florida Panthers. He has found himself up and down the line up since he made the NHL in the 2016-2017 season.
Crouse is a big body that crashes and bangs but can also score goals. His point total this season is 9-9-18 in 36 games. It could interest a team that needs to bolster the bottom six on the wing if they are looking for some grit.
Crouse could fetch a 3rd and/or a roster player at the deadline. 
He is an RFA with arbitration rights this year, which may sweeten the deal a bit on the Coyotes side.
Johan Larsson
Johan Larsson may not be flashy on the score sheet, but he is productive as a defensive center for the Coyotes. With 5-9-14 points and a 46.45% faceoff percentage, he could be helpful in the bottom six for a team. 
He has been consistent in his position and can play up and down the lineup as needed. 
A 3rd or 4th round pick feels fair.
Jakob Chychrun
Jakob Chychrun is not having a good year. He's been injured and is not putting up points like he had the season before. In 26 games, he has 2-5-7 points, which is low for him.'
Chychrun is still one of the best defensemen on the team and possibly in the league when he gets going. He has three years at $4.6 million after this season on his contract. 
With people already talking about Chychrun being traded, this could come before the deadline or at the draft.
Jakob Chychrun could pull a first-round pick, prospects, and roster player in a trade.
Honorable Mentions
Nick Schmaltz
Nick Schmaltz is a name that could be moved at the deadline or, more realistically, at the draft. He only has 10 points this season, but he has been injured, only playing 18 games so far this season.
He is also only shooting at 6.3%.
He has four years left on his 5.85 million dollar contract, making him more likely to be traded at the draft or free agency and not the deadline.
I would expect roster players and a midrange pick for Schmaltz.
Clayton Keller
Clayton Keller is currently leading the team in points with 14-15-29 in 37 games. He is shooting at 12.8% and has taken over 100 shots in 37 games.
This summer, Keller could be a massive target if it weren't for his 7.15 million dollar contract that goes through 2027-28.
Keller would bring back roster players to make the money work and possibly a first-round pick. I can also see the Coyotes retaining salary on the deal.