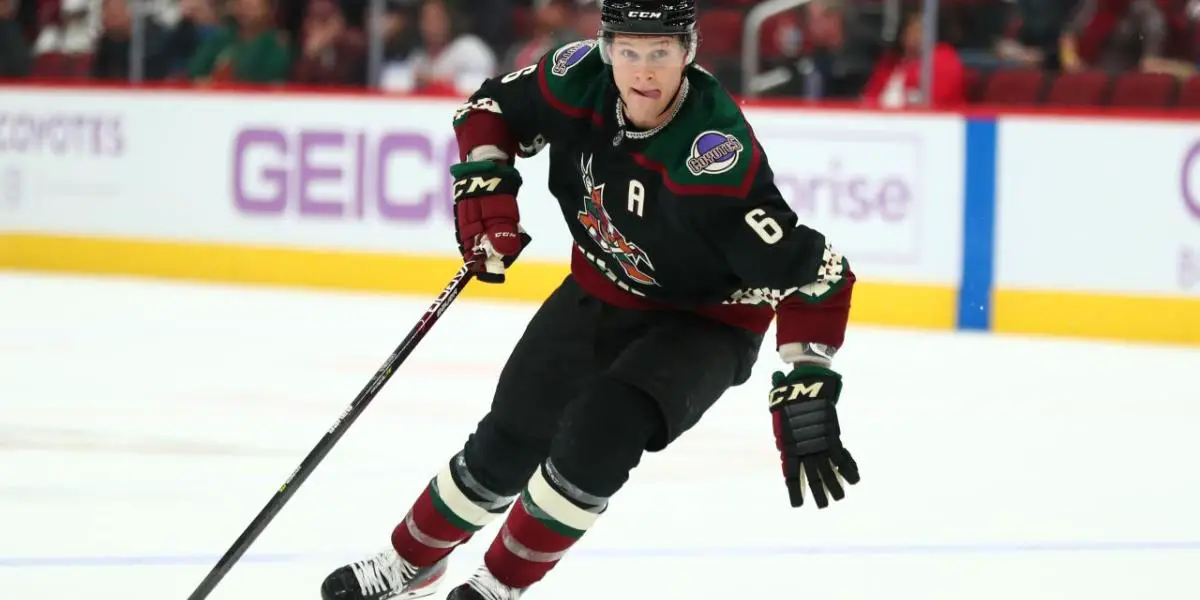 The Jacob Chychrun Sweepstakes ended on Wednesday with an unlikely destination emerging for the 24-year-old defenseman. The Arizona Coyotes traded Chychrun to the Ottawa Senators for a conditional 2023 first-round pick, a conditional 2024 second-round pick (originally Washington's pick), and a second-round pick in 2026.
These are the conditions for each pick: The 2023 first-round pick is top-5 protected. If met, the pick becomes '24 1st-round unprotected. Additionally, should the Senators reach the 2023 Eastern Conference Finals, the second-round pick becomes a 2024 first-round top 10-protected selection. If that condition is met, the pick becomes a 2025 first-round unprotected pick.
Chychrun, who will turn 25 in late March, has seven goals and 21 assists in 36 games and a plus-8 rating on an Arizona team with a -48 goal differential. The Boca Raton native was one of the hotter commodities leading up to Friday's trade deadline, with several teams being rumored to inquire about his services. In 373 career regular-season games, the left-shot defenseman has 60 goals and 110 assists with a minus-38 rating. Chychrun has yet to play in a postseason game.
The Ottawa Senators are climbing the Eastern Conference standings and are just five points behind the second wild card with 22 games remaining. The 6-foot-2, 220-pound defenseman is not just a rental at this point, as he has two years remaining on his contract, which carries a salary cap hit of $4.6 million per year.
The Coyotes are rebuilding and currently sit seventh in the Central Division at 51 points.
Season 2. Episode 37. It's Going To Be A Long Off-Season
–
Bruins Benders Podcast
The Bruins off-season will be longer than expected. We like some CHL rules changes. The Bruins defense needs to be nastier, not just bigger. Can this core going forward win a Cup? Plus Beauties and Benders and Rod Brind'Amour whines.