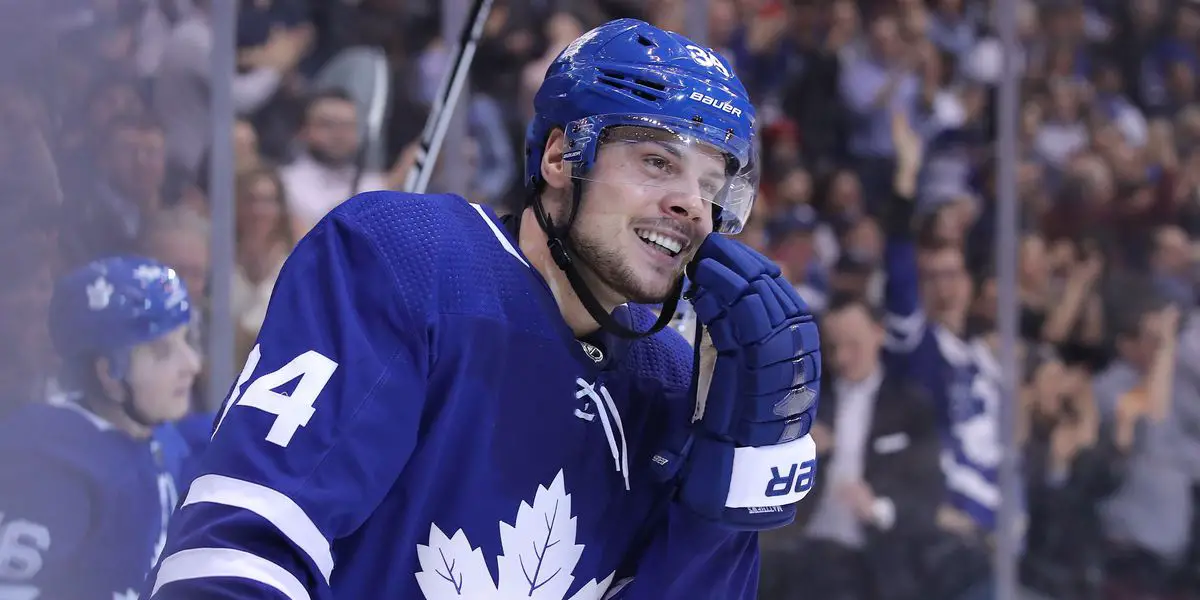 Auston Matthews has won both the Ted Lindsay, voted on by his peers as the most outstanding player, and the Hart Trophy, which is voted on by the media for the Most Valuable Player, after an outstanding 2021-22 NHL season.
Matthews dominated the past season, where he scored 60 goals and 46 assists for 106, which is the best on record. He also shattered the Maple Leaf's franchise record for most goals in a season with his 60. Matthews becomes the Maple Leaf's player to win the Hart Trophy (MVP) since 1955, when Ted Kennedy took home the hardware. He also is the first player in Maple Leaf's history to win the Ted Lindsay Trophy (Most Outstanding), which is a great achievement by him so early into his career.
Matthews was named a finalist for both awards back in May before the playoffs started, and there were some questions about if he would win the Hart because of Igor Shesterkin's amazing performance this past season. Still, Matthews finished in first place with 1630 points, 119 total first-place votes. Matthews rounded out the night by being named to the 1st all-star team, alongside his teammate and good friend Mitch Marner.