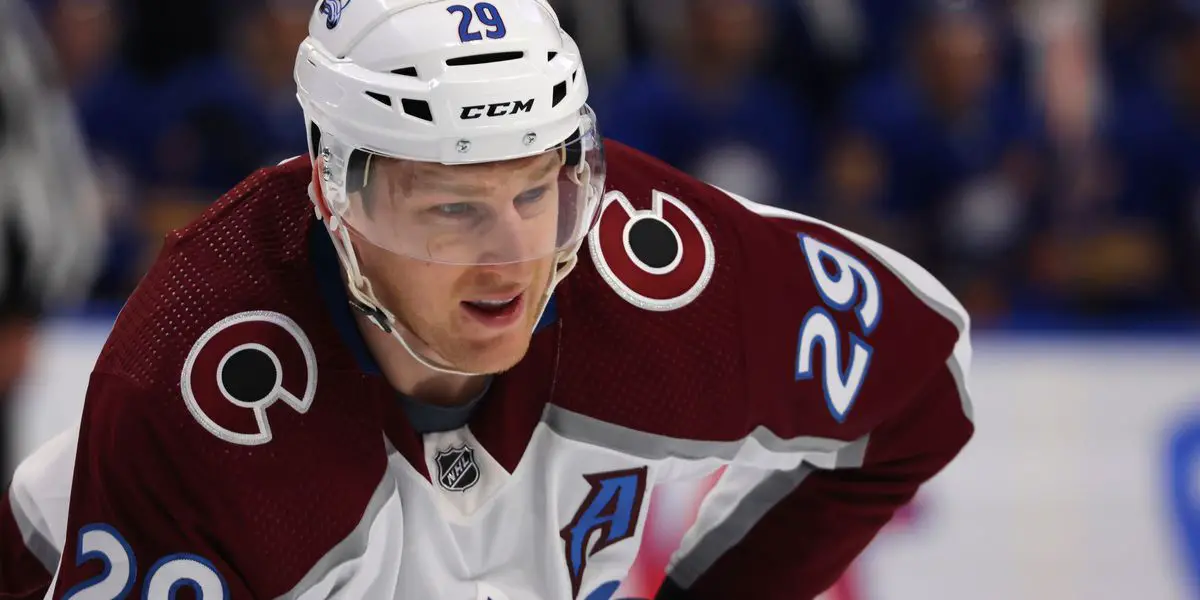 The season after winning the Stanley Cup is usually a tough one for the team that wins it.
They sometimes start off slow, run into injury problems, play against teams that have figured out ways to stop them, etc. It is usually never easy.
A good example of this is this year's Colorado Avalanche. The Avalanche won the Cup last season, and for a while this year, they have not looked like a championship hockey club.
Fast forward to now, and it looks like the team is starting to play the way they did last season, a season in which they dominated in most facets of the game. As of this writing (Wednesday, January 25), the team is third in the Central Division and 15th in the league with a 26-17-3 record and 55 points.
While those numbers are not Avalanche-like, they are certainly a lot better than they were a week ago. The team is currently (Wednesday, January 25) on a six-game winning streak, and due to their strong play, they are back in a playoff spot in the uber-competitive Western Conference, even though they are hanging on to dear life.
One reason the team is playing well is due to the play of both Mikko Rantanen and Nathan MacKinnon. Once again, these two players are carrying the team's offense and are making it look so easy on a nightly basis.
Rantanen, 26, leads the team with 58 points on 32 goals and 26 assists. He also leads the club with five game-winning goals and is tied for the team lead with Cale Makar with 21 points on the power play.
MacKinnon, who missed a bunch of games due to an upper-body injury, amazingly has 52 points in 35 games on 13 goals and 39 assists. At just 27 years of age, MacKinnon recently hit 700 career points. Considering he is just entering his prime, the sky is the limit for him in terms of how many points he will put up for the remainder of his career.
The team is also once again getting strong play from Norris Trophy and Conn Smythe-winning defenseman Cale Makar. Makar, 24, has 43 points and is first in the league among defensemen with an average of 27:09 minutes of ice time per night.
The Avalanche have also been getting great goaltending from Alexandar Georgiev. In his first season as a starting goaltender, Georgiev, 26, is 19-11-0-3 with a 2.62 goals-against average, a .918 save percentage, and two shutouts.
Georgiev has been really good for his team in their last three games. In those games, he has stopped 99 of 103 shots, including 37 of 39 in a big 3-2 win over the Washington Capitals back on Tuesday, January 24.
There is still a lot of hockey left to be played and a lot of work left for the Avalanche to do prior to April. The team needs to get fully healthy, and they need to continue to play the way they are capable of playing for longer stretches.
Should these things happen, the Avalanche will be Cup contenders once again come April.
The boys are back after a long break but have plenty to talk about as the playoffs are in full swing. We go series by series, looking at how teams have fared so far and who will come out on top. Thanks for listening! Please rate and review our show on your favorite listening platform. Check out our partner's website at www.insidetherink.com for all your latest hockey news.