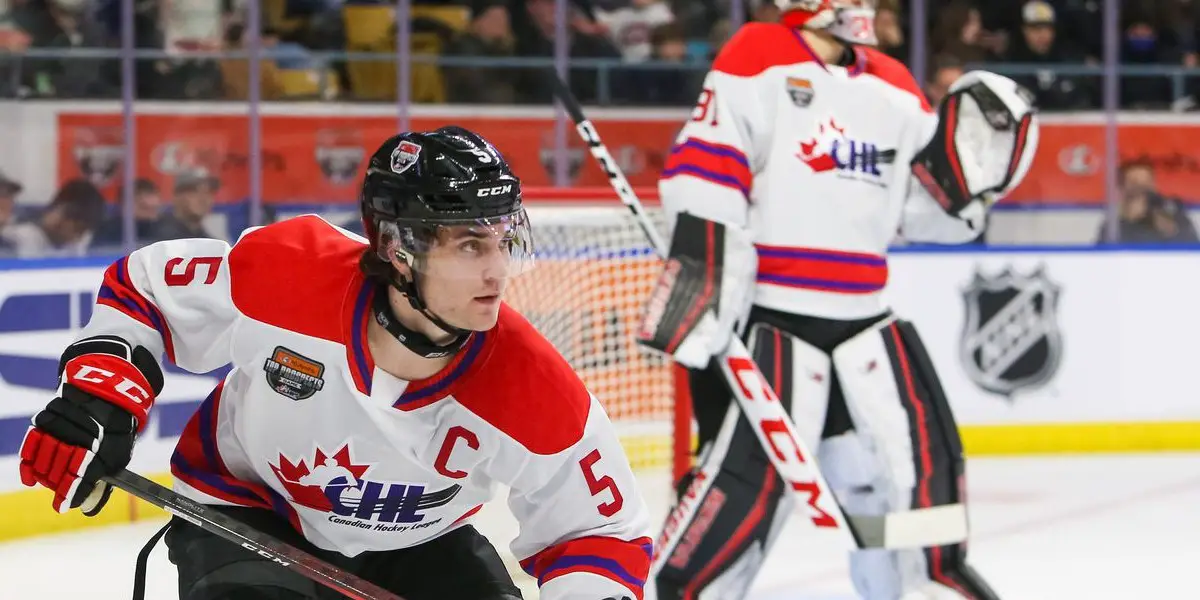 There is a right way to do an NHL rebuild and a wrong way. The wrong way is to draft offensive talent or "the best player available." In the case of the Columbus Blue Jackets (currently on pace for 54 points,) even though it may be difficult to see, the organization is rebuilding the right way, from the back end out. It is going to take a little time and patience, but the Blue Jackets' future is bright, no, really.
Fast forward to when Zach Werenski and Jake Bean are once again healthy. Those two look to be a mainstay on the Columbus blueline for some time. As soon as next season David Jiricek and Corson Ceulemans are nearly locks to make the opening night roster. Jiricek, in all honestly, has no business being in the AHL, but that is fine. Ceulemans development has taken a big step forward this season with the Wisconsin Badgers.
Not far behind Jiricek and Ceulemans, Denton Mateychuk and Stanislav Svozil are two more defensive prospects who have developed ahead of their projected timeframe. That makes six defensive players who will be in Columbus in the next year to two years. The case could easily be made that Jiricek, Mateychuk, Ceulemans, and Svozil are the best defensive prospects the Columbus Blue Jackets have ever had at one time.
Just those four project as top six defenders. Add in two-time All-Star Werenski and Jake Bean, who looked much better before a shoulder injury ended his season, and suddenly, the Blue Jackets blueline has some serious teeth. Needless to say, four defensive players, five (with Werenski) are or project as top six blueliners (Jake Bean projects as a bottom-six defender), which is a good problem to have.
The Blue Jackets organization has some good forwards in the pipeline as well. But because the proper way to build and/or rebuild a team is from the back end, the defensive players' prospects are being highlighted.
Columbus is not all that far off from contending for the playoffs once again. The organization is looking at a lottery pick, which should also help. Blue Jackets team President John Davidson and GM Jarmo Kekalainen deserve credit for not getting away from their plan even in an injury-riddled season that quickly got away from them.
In a bottoming-out rebuilding season that has certainly been bumpy, there is a light that is getting brighter. That is why Johnny Gaudreau signed with the team and Patrik Laine signed an extension; they know what's coming.
The boys are back after a long break but have plenty to talk about as the playoffs are in full swing. We go series by series, looking at how teams have fared so far and who will come out on top. Thanks for listening! Please rate and review our show on your favorite listening platform. Check out our partner's website at www.insidetherink.com for all your latest hockey news.