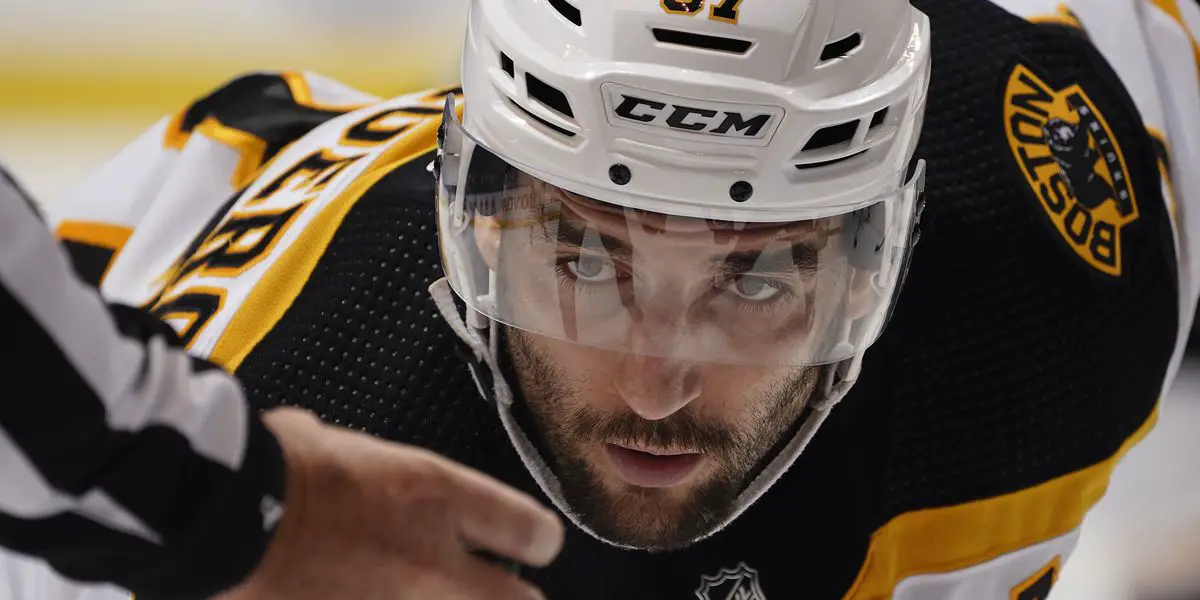 It's no secret that Patrice Bergeron is known as the best defensive/two-way forward in the NHL as the 18-year veteran continues his dominance alongside youngsters like Aleksander Barkov and Sean Couturier. Over those 18 seasons, Bergeron has amassed 1,215 games, the Bruins' captain has taken home the Selke Trophy four times, and is ready to collect his fifth this year.
Bergeron is the type of player every head coach, general manager, owner, player, and fan hopes to have in their organization. The veteran is an excellent defensive forward but can also get the job done on the offensive side of the offensive side puck. Bergeron is one of the most complete players ever to play the game as he demonstrates it each time his blade touches the ice.
Bergeron's stats speak for themselves as the captain has amassed 397 goals and 581 assists for 978 points across 1,215 games as he closes in on 400 career goals and 1000 career points. Bergeron consistently hits the 50-point mark each season he plays more than 70 games, with three times going over 70 points in a season.
Bergeron won his first Frank J. Selke Trophy after the 2011-2012 season, which also featured Bergeron raising the Stanley Cup. Since that year, he hasn't finished lower than third in the voting, as his continued dominance is on full display each season. In the year since, he has finished third twice (2018,2019), second four times (2013, 2016, 2020, 2021), and has won it four times (2012, 2014, 2015, 2017).
With these numbers and his ability to be an elite dual-threat forward, it's no wonder Bergeron is a lock to one day be inducted into the Hockey Hall of Fame as his consistency is on full display each season.
Thanks to advanced analytics, they show that Bergeron is the clear winner of this year's Selke Trophy as his advanced metrics are off the charts. Whether offense or defense, Bergeron dominates the stats as he continues just to play hockey as he leads the Bruins back to the playoffs looking to capture his second Stanley Cup Championship.
Episode 51: Interview w/Jack Ahcan Episode 51 is back in action talking about the New York Paingers ITR bet, Can Buffalo Sabres make the playoffs? Is Vancouver in the wrong on the Boudreau treatment? Is Tocchet the right guy? Is Daryl Sutter the last Dinosaur in the NHL?YouTube: https://www.youtube.com/@insidetherinkTwitter: https://twitter.com/CueTheDuckBoatzFacebook: https://www.facebook.com/Cuetheduckboats/Thanks for listening! Please rate and review our show on your favorite listening platform. Check out our partner's website at www.insidetherink.com for all your latest hockey news. Also, catch all of the games in this year's NHL season by signing up for ESPN+ at Insidetherink.com/ESPN