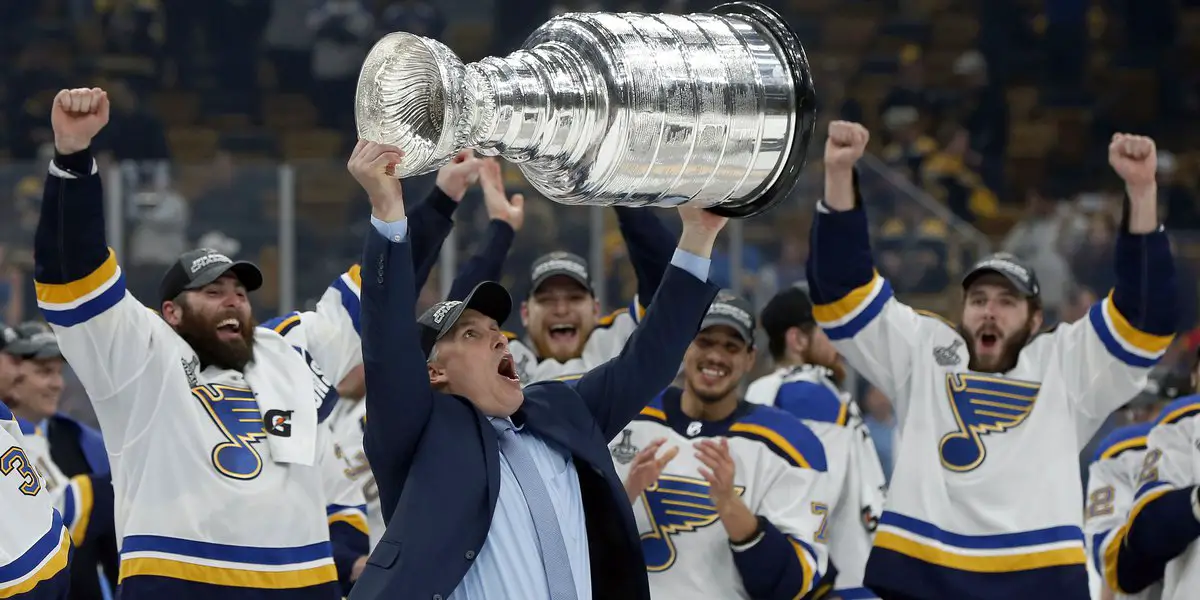 On Wednesday afternoon, the St.Louis Blues announced the signing of head coach Craig Berube to a three-year contract extension that will keep with the Blue until the end of the 2024-25 season. Berube took over as head coach of the St.Louis Blues back in 2018 while the team was spiraling. His tenure was an immediate success, as he managed to turn the season around and win one of the most improbable Stanley Cups in NHL history, given the state of the team when he took over. Since the Berube era began in St.Louis, the Blues boast a solid 133-72-30 record and currently hold the top wild-card position in the Western Conference.
In an interview with stlouisblues.com, Berube had nothing but good things to say about the award organization. "Why would I want to go anywhere else? I love it here," he told them. The 2019 Jack Adams nominee currently ranks 2nd in Blues history in points percentage (.632) and has never finished a season below .500 across his 6-year coaching career in the NHL thus far.
The salary cap era has had its ups and downs for the Blues franchise, as they seemed cursed with mediocrity. Despite some decent regular season campaigns, the Blues only won 4 playoff series during the first twelve years of the cap era. Since then, Berube has led them to 4 playoff series wins in his first three years. While the past two years have seen the team lose in the first round, there's no question that Berube's tenure has been the most successful in franchise history, so it made perfect sense for both sides to get this deal done.