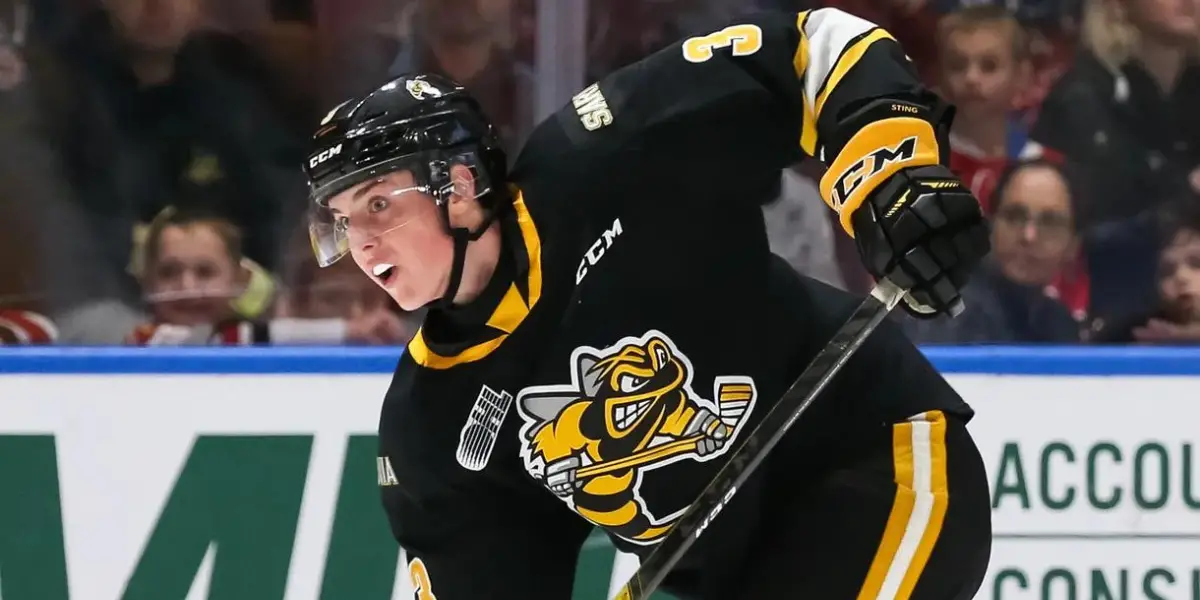 The Boston Bruins have a solid group of right-shot defensemen led by Charlie McAvoy, who is having the best offensive season of his career. The Bruins invested eight years and a 9.5 million salary cap hit to keep the former Boston University star in Boston for years to come. Brandon Carlo is a solid stay-at-home defender locked up through 2027. Connor Clifton has emerged as an excellent third-pair blue liner who can bring a physical game that Bruins fans have dubbed "Cliffy Hockey." The undrafted Clifton is an unrestricted free agent at the end of the season.
Boston is facing some salary cap constraints and will need to develop young defensemen to assume roles at the NHL level. Mason Lohrei is a former second-round pick playing at Ohio State and projects to take a spot soon unless he is packaged in a trade as the Bruins look to make a Stanley Cup run this season. Beyond that, Boston will need other prospects to come along. One of those young players might be a late-round late bloomer playing for the Sarnia Sting in the Ontario Hockey League.
Ryan Mast was a sixth-round draft pick of the Bruins in 2021 (181st overall) after his first season with the Sting, in which the Bloomfield Hills, Michigan native played 58 games with one goal, eleven assists, and a minus-15 rating. But the Bruins saw something in Mast that they liked enough to draft him, and his 6-foot-5, 215-pound frame was a significant factor. Mast, who just turned 20 years old in January, continues to fill out and get stronger and more confident, which has resulted in much better production this season.
Last year, Mast showed an improved offensive ability with nine goals and 22 assists, but a minus-21 was still an alarming statistic. This season Mast has five goals and 19 assists in 37 games, and his defensive game has improved significantly, with a plus 21 rating. The Bruins have been so impressed with Mast that the organization signed the big defenseman to a three-year entry-level deal in July of 2022 with a cap hit of $850,000. That's a fairly good investment in a young minor leaguer.
Mast has been terrific of late. In his last ten games, Mast has two goals, seven assists, and an impressive plus-12 rating over that time. The Sarnia Sting is currently second in the West Division behind a loaded Windsor Spitfires team with Bruins third-round pick Brett Harrison. The Sting are 29-17-5-2 on the year with 65 points.
After completing his third season in the OHL, Mast should be ready to take the jump to professional hockey and could find himself on the AHL's Providence Bruins roster next season after another appearance in the Bruins Rookie Development Camp this summer.
Season 2. Episode 38. Special Guest Terrence Wallin
–
Bruins Benders Podcast
Maine Mariners Coach Terrence Wallin makes a return visit to recap the season. Should the Bruins make room for Tyler Bertuzzi? Will the Bruins move some core pieces? I guess there is more time for golf and more!