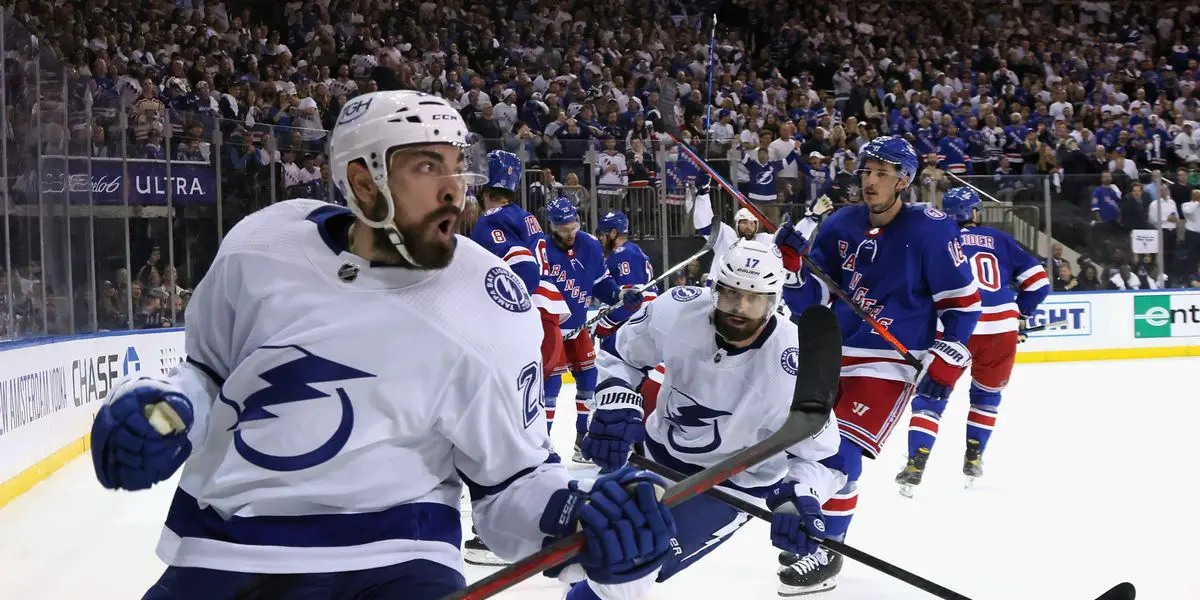 Only three days after Nicholas Paul addressed the media in Tampa and expressed a great desire to want to stay with the Back-to-Back 2020 and 2021 Champions, the Tampa Bay Lightning have officially announced they have inked him to a 7-year deal with an AVV of 3.15 million. TSN's Darren Dreger reported Thursday that a deal was "Not done yet, but the (Paul) extension was a priority today."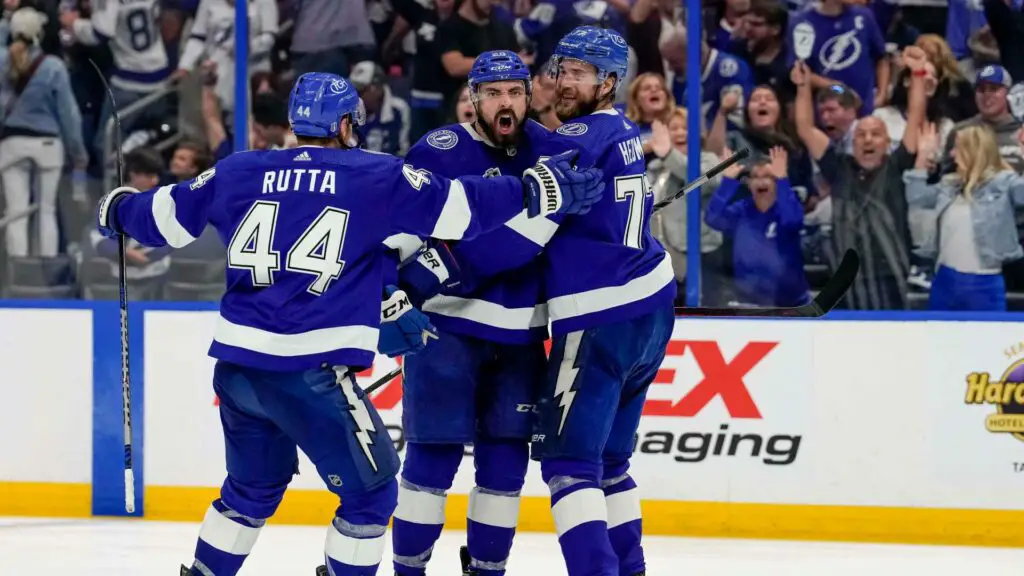 With the way Nick Paul has carried himself on and off the ice since signing with the Lightning at the trade deadline, it's no surprise he was made a top priority. He had 14 points in the regular season and followed that up with a 9-point postseason (which is pretty impressive considering this was Paul's first postseason in his career.) Let's not forget that Paul played through the Eastern Conference final against the New York Rangers with a Shoulder/AC Joint Sprain and then an MLC sprain in the Stanley Cup finals against the Colorado Avalanche. He also scored a clutch goal right after getting injured and returning from the locker room mid-period, which shows what a warrior Paul is.
It looks like the fans' voices were heard, as previously addressed in our piece on re-signing Nick Paul. Fans have expressed their strong desire to resign Paul since his infamous game seven heroics Against the Toronto Maple Leafs, scoring his two playoff goals to keep the Lightning alive as he stepped in to fill the void left by an injured Brayden Point. Now it will be interesting to see how GM Julien BriseBois manages the salary cap with now sitting $4,225,00 over the ceiling and having to resign significant UFA's Ondrej Palat and Jan Rutta. As for now, Bolts fans can rejoice and trust in BriseBois as we are down one, with two more to go.
The boys are back after a long break but have plenty to talk about as the playoffs are in full swing. We go series by series, looking at how teams have fared so far and who will come out on top. Thanks for listening! Please rate and review our show on your favorite listening platform. Check out our partner's website at www.insidetherink.com for all your latest hockey news.