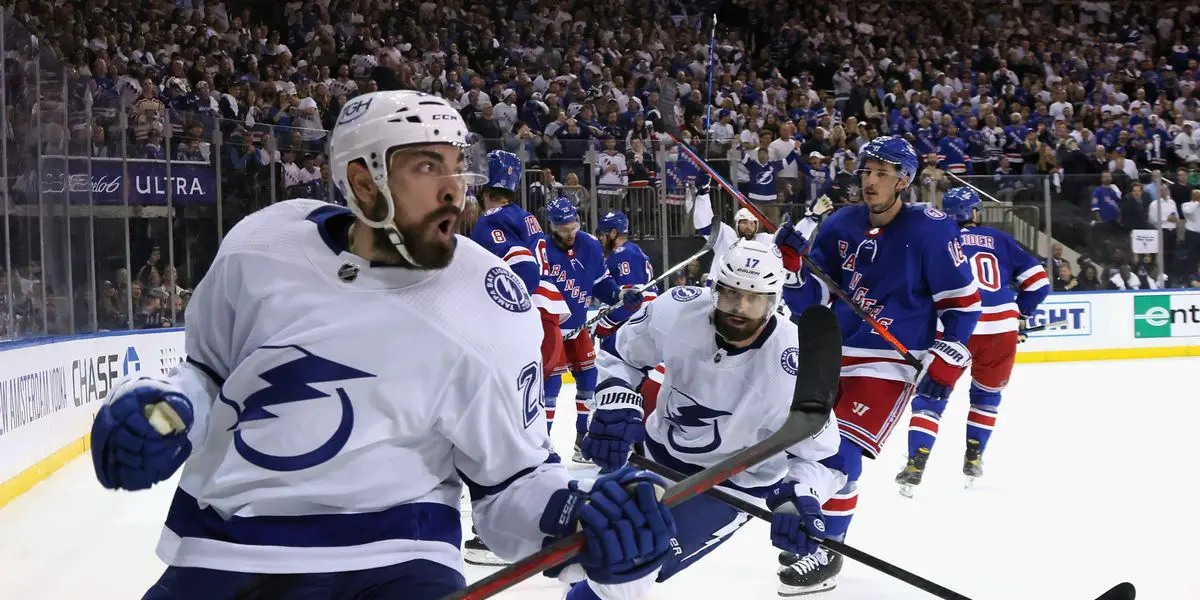 Tampa Bay Lightning's 27-year-old Left Winger, Nicholas Paul, has been fascinating fans with his on and off the ice contributions. As acquisition the day before the official Trade Deadline (which was a nice 27th birthday gift for him), he's quickly caught Tampa Bay's fans with his style of play and impact on the ice, and as the time has passed, fans' calls for him to be resigned only grow.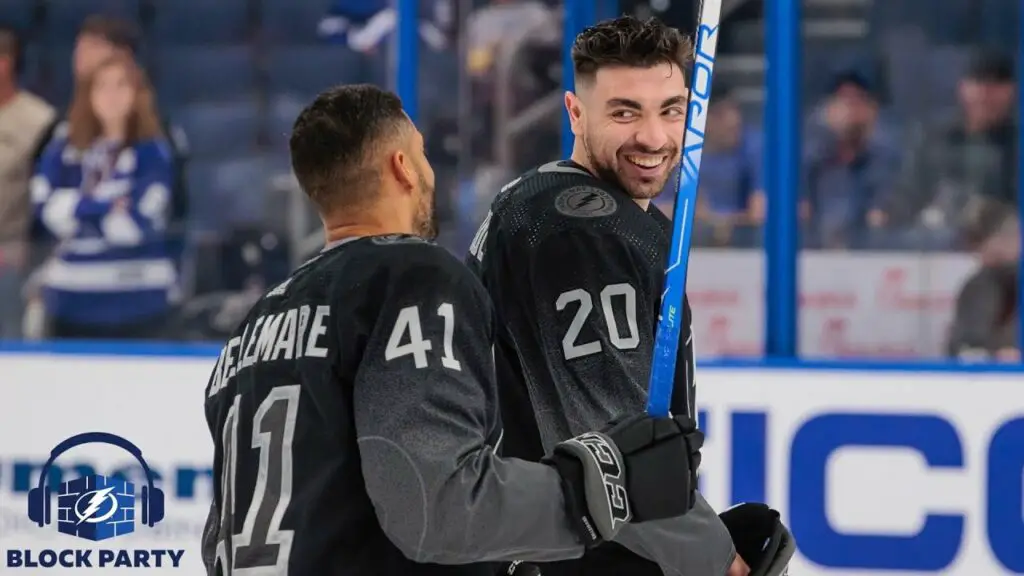 Getting to know the man, the myth, the Game 7 Hero
We all have gotten to know Nick Paul on the ice from several between the legs goals/assists, Game 7 heroics, and that short interview in the tunnel at MSG. However, we should also take a brief moment to take a look and what made GM Julien BriseBois give him a look in the first place.
Paul is a 6'3, 225lbs Left Winger hailing from Mississauga, ON. Despite his size, Paul is a fast skater who knows how to manage his size to best suit himself and his teammates. He's a tight forechecker and often creates short-handed chances due to his offensive awareness. His size and speed allow him to easily carry the puck into the O-Zone and create offensive opportunities.
Not to mention his on the fly creativity with his puck management makes him a threat no matter where he is. Several prime examples of this include his very first goal wearing the Bolts uniform and his between the legs assist to Ross Colton that turned heads around the league.
What has Paul brought to the table to make him so highly demanded?
The Trade involving Nick Paul and former Lightning fan favorite Matthieu Joseph was surprising, as JBB had already stated a mere couple of days before that Tampa was done making any sort of deadline moves. Not only did the Lightning fans think we were done, but none would've ever guessed that Joseph would be on the chopping block, yet looking back, it makes sense. Joseph was a great forechecker with a lot of speed, but the third line needed someone who would really change the game's pace when the Lightning needed it most, as the infamous third line of Blake Coleman, Yanni Gourde, and Barclay Goodrow did countless times.
In his very first Post-Season, Nick Paul has done just that, working with linemates Ross Colton and Brandon Hagel to produce scoring opportunities on each shift and to help shift the game in the Bolts' favor whenever they may need it. Paul is utilized in both the PP and the PK and has been very effective in the faceoff circle, with a 46.6 win percentage. His first two playoff goals came in game 7 of the first round against the Toronto Maple Leafs when the Bolts were tested and pushed to the brink of elimination.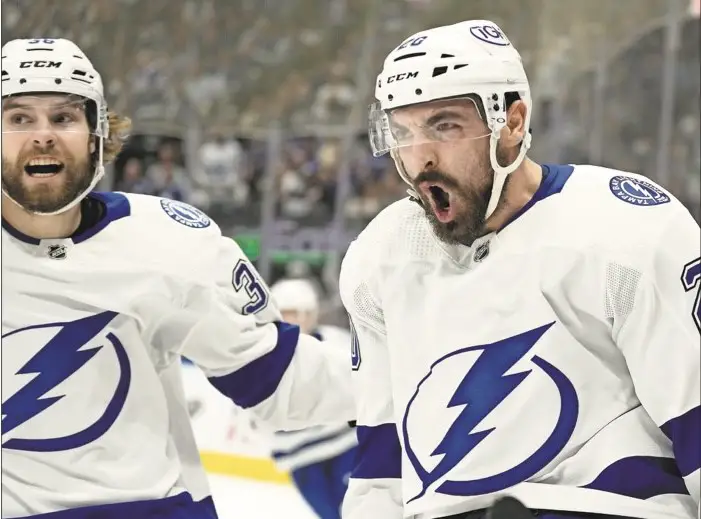 He also naturally brings a huge physical presence to the lineup, with 34 hits and 17 blocked shots, six of those were from game two alone. He currently has seven points in 14 games, and each point was to help put the Lightning in the best position possible to succeed, such as his goal at MSG during Game 2 with two mins left in the third to bring the Bolts within one goal to tie up the game. Despite the result, that goal shouldn't be forgotten in Bolts fans' minds anytime soon.
Off the Ice, Paul has partnered with the Royal Ottawa Foundation for youth mental health. For each point he scores, he will donate $150, which The Ottawa Senators Foundation will match. With Mental Health being such an important topic for young teens and adults, it's great to see Nicholas Paul doing his part to raise awareness. Hopefully, we will see Paul back in a Lightning sweater for years to come.
If you'd like to sign up to Pledge by Point or to make a donation, click the following link Ottawa Senators | Ottawa Senators (nhl.com)