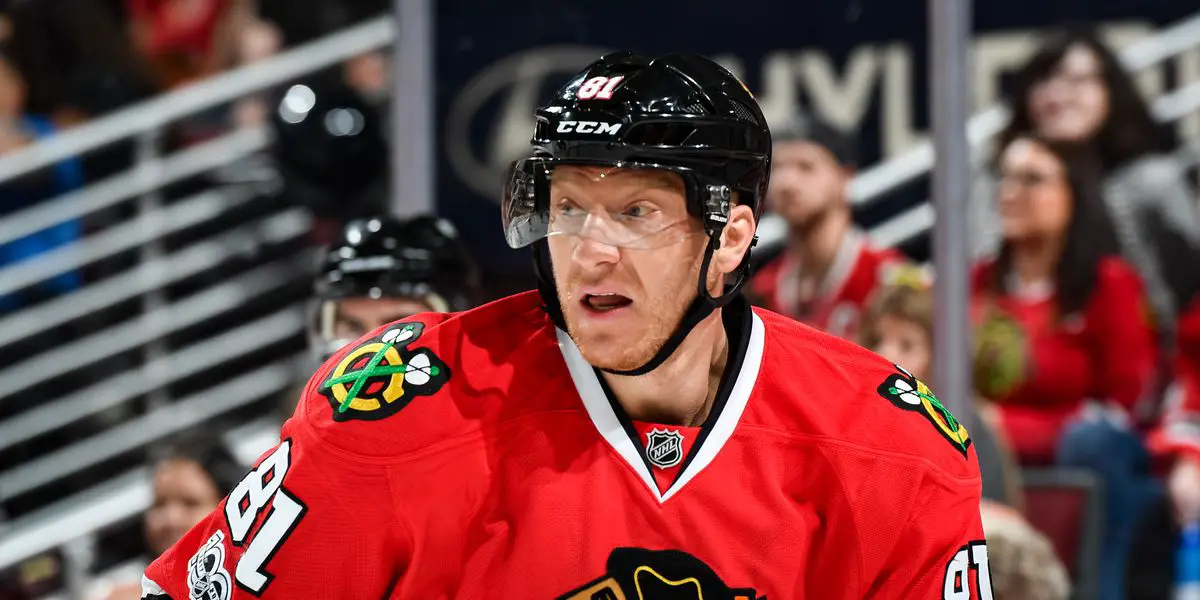 The Chicago Blackhawks would announce who will be helping them with their search for a general manager. The three people that Blackhawks CEO Danny Wirtz choose are Eddie Olckyk, Patrick Sharp, and Marian Hossa. This should help relax Hawks fans. Between the three of them, you get two thousand five hundred and forty-eight points and three thousand two hundred, and seventy-nine games played. That is a tremendous amount of hockey pedigree that will be advising Danny Wirtz on his pursuit of the next GM.
Eddie O has been a name that some Hawks fans want to take over the role, so him, at the least having a voice in the ear of Danny Wirtz, should give you some equanimity. Eddie has been a fantastic ambassador for the Blackhawks and is as close to this organization as it gets. If anyone knows the insides and outs of the Chicago Blackhawks, it's Eddie O. He has also spent time in other organizations and learned how teams operate, from the general manager down to the janitor cleaning up after the game. Personally was hoping that the next general manager was going to be Eddie O, but this is the next best thing.
Now go ahead and call me a sap and say I'm letting the nostalgia of the three Stanley Cups between 2010 and 2015 get to me. But I love that two of the more prominent named players from that dynasty are having a say in what direction this franchise goes in. Sharpie and Hoss were more than just elite players on the ice, but they were leaders of those cup teams. Sharp wore an "A" on his shoulder during all three, and Hoss was the definition of excellence on and off the ice leading by example. You can just see the love and knowledge that Sharp has for the game of hockey when he's on the broadcast. It was not all that long ago since Sharp last laced them up in an NHL game. His understanding of the speed and new style of play is what makes him valuable to Danny and the Blackhawks. Hossa is what you would want your kid to turn out to be. He is a stand-up guy who always exemplified leadership and teamwork throughout his Hall of Fame career. Hossa was one of few players who was able to dominate the game on both ends of the ice. He also knows more than anyone on what it takes to win, losing it all twice back to back before finally hoisting the Cup in Chicago.
Danny Wirtz can only mess this up if he doesn't listen to his advisors and goes in a separate direction. With all the hockey knowledge and pedigree that he has surrounded himself, Hawks fans should sleep well at night while they await the announcement of the next general manager, an announcement that will come before the NHL trade deadline. Whoever it is, though, will be asked to make a lot of moves in short order and try to gain back some draft capital as the Blackhawks are all but guaranteed to be sellers at the trade deadline.