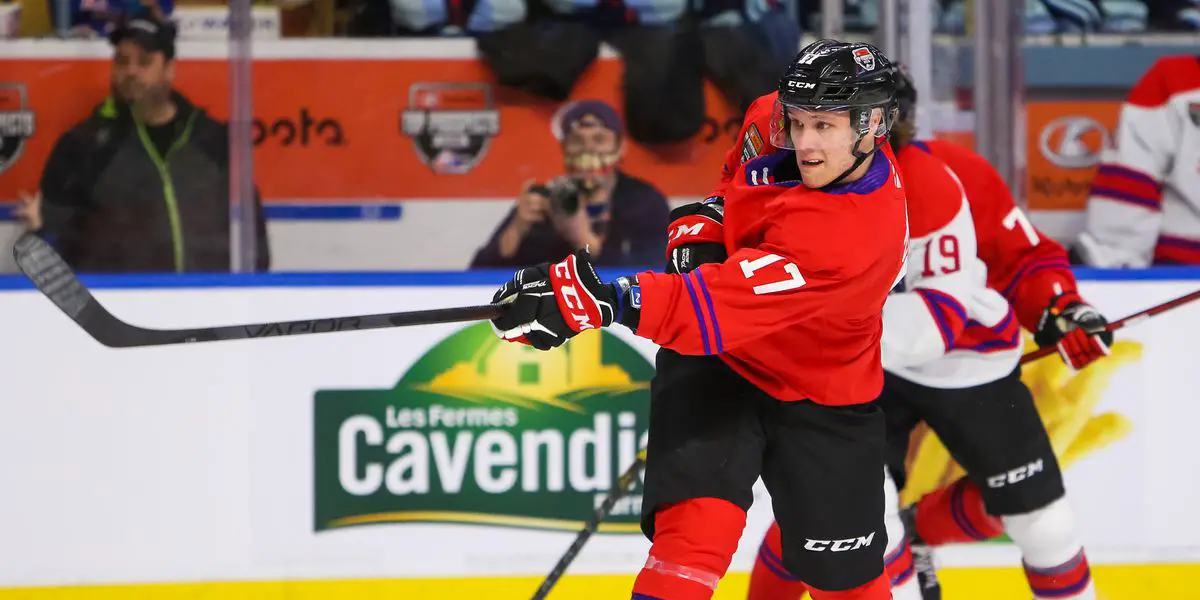 The NHL season has ended, and the Colorado avalanche is the 2022 Stanley Cup Champions. Now, all focus is on the NHL draft. This will be Kyle Davidson's first draft as a general manager, but he does not need to panic. Instead, Davidson needs to make his best Kevin Costner impression, get a sticky note out, and write down the name Danny Zhilkin. Zhilkin, no matter what!
Zhilkin is a 6'1″ center for the Guelph Storm. Born in Moskva, Russia, Zhilkin decided to come to North America earlier than most Russian players. As a result, Zhilkin came over in his U/16 season. With Zhilkin already adjusted to the North American style of play, it is one less thing the Blackhawks have to worry about. As well, Zhilkin skating is something that shouldn't be overlooked. He can use a burst of speed to beat defenders wide. He's not McDavid fast by any means, but he is fast enough that you shouldn't throw a red flag. He has adequate speed in transition, and his transition game is elite. Something Davidson has said he's looking for. Zhilkin's ability to play with speed and skill is what the Blackhawks don't have in the prospect system outside Lukas Reichel. Another thing Blackhawks fans will love to hear is that he was 12th in faceoff wins in the OHL. With Dach struggling in the dot, Reichel may be the only center prospect the Blackhawks have in their system.
Zhilkin scored 23 goals and 32 assists in 66 OHL games this season. Zhilkin's willingness to shoot and pass the puck makes it difficult on defenders. However, Zhilkin's most vital aspect of his game is his two-way game. He plays a tenacious defensive game that wears down opposing players. In addition, Zhilkin is a player with much-untapped potential in his offensive game. He has soft hands and can use stickhandle his way around defenders. He has shown both on the OHL stage and at international events that he can great plays for his teammates with the best of them. Zhilkin also has the ability to play with elite players. Shane Wright went on to say, "he thinks the game at such a high level and such a fun guy to play with." Zhilkin is a dynamic player that has everything you want in a center. Zhilkin's playmaking was on full display when he was playing for Team Canada, and Zhilkin made an unreal saucer pass over the sprawled-out defender's body right on the tape of Shane Wright for an easy tap-in goal, just a gorgeous pass.
So when the scouting team and everyone else in the Blackhawks war room are panicking and screaming at Kyle Davidson, he just needs to take a breath, reach into his pocket, pull out the sticky note, and read, "Danny Zhilkin No Matter What."
If the rest of the league makes the mistake of not selecting Zhilkin and letting him slide to the Blackhawks, Davidson could be looking at a gift-wrapped prospect. Zhilkin's dynamic skill is something the Blackhawks lack in their prospect pool.
https://share.transistor.fm/s/6dc8b326