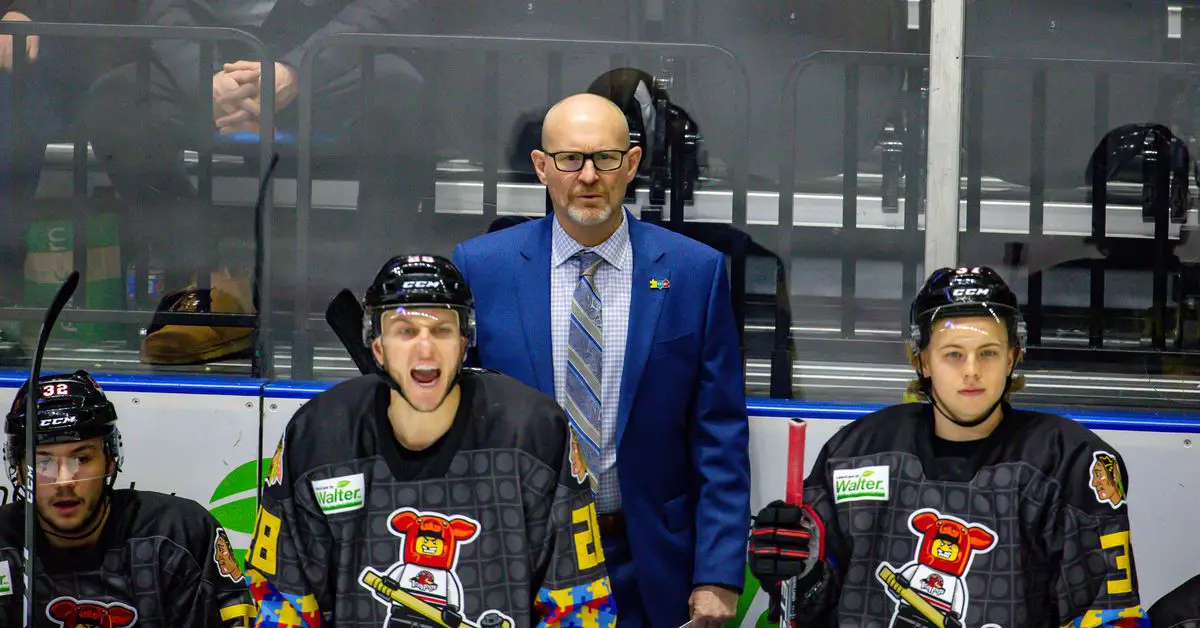 The sun may be rising in Chicago. Kyle Davidson and the management team finally fired Jeremy Colliton. This move may have come too late to save this season. It's finally time to be excited as a Blackhawks fan.
Colliton is gone. The keys are now Derek King's, and excitement is back in the air. There is still a lot of work to be done. Davidson said it's likely that the choice for the permanent coach would come in the offseason.
Who is Derek King?
King was the Rockford Icehogs head coach before taking over as the interim for the Blackhawks. 72-82-12 is his record as a head coach with the Icehogs. While it is not the best, Chicago has not had the deepest of systems in the last four years. Before becoming a coach, King was able to play eight hundred and thirty games while collecting six hundred and twelve points. Very solid career from King. For his coaching style, I don't know much about it. Hopefully, he can simplify the system and take advantage of the top-end talent on this roster.
Will Dylan Strome be set free finally?
Strome has skated in five of the twelve games the Blackhawks have played in. It was well-known that Colliton was not a fan of Strome. With King taking over, does this mean we will see more of Strome? I believe we will. At least to start, Strome should get to play a more comfortable role, as King will want to evaluate what he has. Strome is going to make the most of this and will start to break out. He has elite hands and playmaking ability does not have the top-end speed needed to drive the play. If King pairs Strome with speed like Alex DeBrincat or Tyler Johnson when he gets back, healthy Strome will put up good point totals and help this team score five on five. Worst case, they play him just to get his trade value up before moving on from him at the deadline. Vitaly Kravtsov of the Rangers, maybe?
Who will get the job in the long term?
This is the most challenging question to answer because they have not named Stan Bowman's replacement. Until this happens, they won't hire the next coach. Claude Julien, Rick Tocchet, and John Tortorella are some of the more papular names. Chicago will more than likely want to go with a more veteran head coach after Colliton's disaster. Of those, I would love to see Julien get the job. He's only sixty-one years old and will want another shot at the NHL. Claude brings a hardnose defense-first team game that this organization has been missing for years. The Blackhawks need to look for someone who has been around this league and can handle star players and get them to commit to playing a team game, as seen when he coached in Boston. Although Tortorella also fits this mold, it would be a mistake. He's such a demanding coach that it is his way or the highway, which can get in the way of what is best for his team and players. Hiring him would hurt the creativity of players such as Kane, Dach, and DeBrincat. Dach and DeBrincat are still young and need the leeway to make some mistakes and not get sat for a week at a time. Developing the young players in Chicago should be the top priority.
Chicago has hit rock bottom and is now looking up for the first time in a long time. It was poetic they fired Colliton three years to the day they hired him. Fans of the Blackhawks should finally turn on the game with excitement, knowing this franchise has finally cut the last of the dead weight and are setting sail to a bright new future. It is time to start filling up the United Center and cheering on the Chicago Blackhawks. It's only up from here. Strome is only one of many players who will take a giant stride forward now that King is leading this team. LET'S GO, HAWKS! A winning streak is coming!