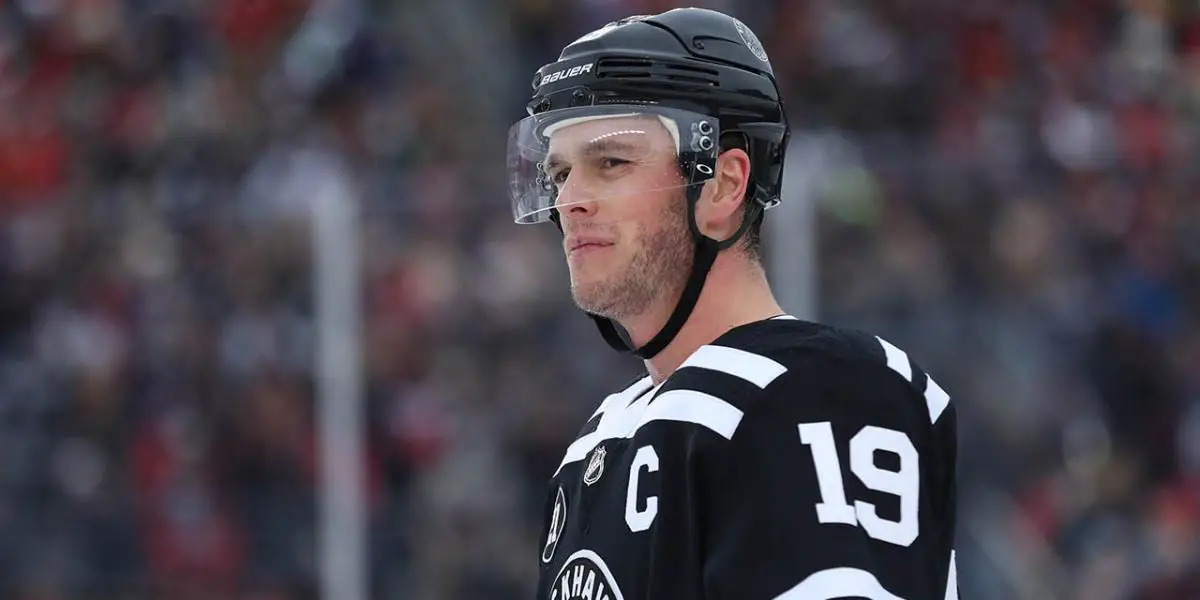 Time to put the final touches on the awful 2021-2022 Chicago Blackhawks season. If you missed the defenseman and goalie grades, check them out here. Then, it's time to take a deep dive into the forwards of the Blackhawks. 
Also, Thank you to Hockey Reference for making it easy to find NHL Stats.
Forwards
Kurtis Gabriel
Grade: C
Gabriel was one of the first moves by Davidson. Gabriel brought the physicality and willingness to fight to the organization this season. Playing thirty-nine games, he would score three goals and get one assist, all while collecting penalty minutes like its coins in Mario, finishing with eighty-four penalty minutes. Gabriel played two NHL games and could not pick up a point or a penalty. 
Lukas Reichel
Grade: A-
Reichel was a sensation in his first AHL season, breaking the Rockford rookie record for points in a season with a team-leading 57 points (NHL,56GP,21G,36A,-5). Unfortunately, his time in the NHL didn't go as well, costing him the chance to score an A+. Reichel played in eleven NHL games, flashing his speed and elite vision. Although, he would also be completely invisible during games(AHL,11GP,0G,1A,-8). Nevertheless, Reichel has his eyes on making the NHL roster full-time next season. 
Josiah Slavin
Grade: C-
Slavin was a pleasant surprise in his first few games in the NHL. His motor always kept going, and he was willing to grind the game out. Then it became clear that Slavin lacked offensive in his game. Slavin is just another hard-working, never-quit player with very little skill in their game. The Blackhawks have a hundred of these players, it feels like. (AHL,49GP,18G,14A)(NHL,15GP,0G,0A).
Boris Katchouk
Grade: D-
We are looking at just his time in Chicago. Katchouk would struggle to transition his game. Playing in twenty-one games, Katchouk would go a -10 (NHL,11GP,0G,1A,-10). In an ideal world, Katchouk is your thirteenth forward on the roster. 
Brett Connolly
Grade: B+
Connolly's grade has nothing to do with his play in the NHL. (NHL,9GP,0G,1A,-3). Connolly has played a major role in the development of Lucas Reichel, playing alongside him in Rockford (AHL,37GP,17G,18A). When you watch Reichel next season in the NHL, you can thank Connolly a little bit for helping him in his first season in North America. 
Mike Hardman
Grade: C+
Hardman will hit anything that moves, throwing 60 hits in just twenty-one games (NHL,21GP,0G,2A,-6). He came in and played his role. Hardman is an excellent fourth-line forward. He also spent a significant amount of time in the AHL (AHL,43GP,19G,13A,+8). Hardman was able to produce offensively, showing promise to be able to add some offense to his game at the NHL level. Hardman has the potential to be a high-end fourth-line player to a low-end third-line player. 
Jujhar Khaira
Grade: C
Khaira's season was all but lost after taking a devastating hit from Trouba early in the season. Before the hit, Khaira was playing his role well. After the hit, he was hesitant to play the body. His season would end after he sustained another injury. (NHL,27GP,3G,0A,-4) Let's hope Khaira can come back and play like before the hit. 
Reese Johnson
Grade: B+
Johnson is a player who understands his role and is willing to do whatever it takes for his team to win. Is Reese Johnson going to light the lamp on fire? No. He will grind down the other team's payers with his relentless forecheck and willingness to throw his body around. Johnson only played in thirty-seven games and was third on the team in hits with 141 (NHL, GP37,1G,5A,-13). Johnson earned himself a two-year contract with a cap hit of $800,000, according to cap friendly. 
Henrik Borgstrom
Grade: F-
Has there ever been a player that is as invisible as Borgstrom? When he's on the ice, his lack of effort is the only reason you realize he's playing. Just another player Bowman wanted that just hasn't worked out. Borgstrom is probably a great person, but it's time for his time in Chicago to end. (NHL,52GP,4G,3A,-14)
Tyler Johnson
Grade: D+
After having the same surgery, Johnson missed most of the season, following in Eichel's footsteps. In the few games before his surgery, Johnson struggled and fell from the "first line" to the "fourth line." After returning from the surgery, Johnson returned to his struggling ways. He was able to have a solid final three games to the season. If Johnson can return to seventy percent of the player in Tampa, he could be a nice trade chip next deadline. (NHL, 26GP, 3G, 4A, -8)
Taylor Raddysh
Grade: B-
Raddysh came in and replaced Hagel admirably. Davidson got a fantastic haul for Hagel, and Raddysh was able to play on the powerplay and run the bumper role just as well as (3PPG) Hagel, Johnson, and any other player not named Strome. Raddysh has two seasons on his contract. Chicago could get a massive return for him at the deadline if his production stays the same. Raddysh will be a player to watch next season to see if he can take a jump and find the offensive touch he had in juniors, where he was playing with DeBrincat and Strome. (NHL,21GP,6G,4A,-4)
Sam Lafferty
Grade: C
Lafferty can skate so fast his blades fall off. His hands just can't keep up. Lafferty is another player whose motor never stops. He can mold his game and slide up the lineup as a stop-gap for an injury. Lafferty earned his two-year extension. Hopefully, his motor runs off on the young players Chicago is trying to grow. (NHL,46GP,5G,6A,-16) 
Mackenzie Entwistle
Grade: C+
Entwisle had a few injuries throughout the season. Overall, Entwistle had a rollercoaster of a season. He is a nice fourth-line player (Chicago has 100 fourth-line players), throws his body, and plays a head down the north-south game. Entwistle had 129 hits.(NHL,55GP,5G,7A,-16) His inability to play a consistent game is what hurt his grade. 
Philip Kurashev
Grade: F+
Kurashev is the most frustrating of Blackhawks players. He has soft hands and solid speed but lacks effort. Kurashev is best played in a top-six role, and the Blackhawks did not use him in that role. Kurashev struggles in a defensive north-south role. When Kurashev played on a line with more skilled players, he produced offensively but still lacked effort on every shift costing him his role in the top six. Davidson will need to figure out if Kurashev has a spot on this roster or if it's time to find Kurashev a new home. (NHL,67GP,6G,15A,-16)
Kirby Dach
Grade: D
Dach has been disappointing. (NHL, 70GP,9G, 17A, -18) The Blackhawks have put a lot of pressure on him to play a two-way game, matching him with the top players on the opposing team. This could be part of the reason that Dach's offensive game has not developed at all since being drafted third overall. Dach should be taking a significant step in his game like Jack Hughes, and this is not the case. Kirby will need to dial it in this offseason and come back with that swagger he had when he was drafted if he wants to avoid the "Bust" narrative that has started to creep up. I believe Dach will be okay, and his offense will come around. The days of him being the next Ryan Getzlaf are over, but he can be a solid second-line center or, more likely, a winger that can shut down other team's top lines if all pans out.
Dominik Kubalik
Grade: F-
 After a disappointing sophomore season, Kubalik found a way to get even worse. His shooting percentage dropped to 9.3 %. He struggles to drive possession with his cinderblock for hands. This season, his abysmal effort level was evident on the defensive side of play. Davidson should look to part ways with the pending RFA. Kubalik's rookie year is the outlier with 30 goals. Kubalik gets around 155 shots a season (157,156, and 161), while his shooting percentage has dropped every season (19.1%, 10.9%, and 9.3%). Has there ever been a "Shooter" that whiffs on shots more than Kubalik?
Jonathan Toews
Grade: D+
Toews did struggle mightly coming back after missing all of last season. Toews's first half of the season was horrendous, But he was able to pick up his play down the stretch. Toews was dominant in the faceoff dot, winning 59%, his only dominant stat. (NHL, 71GP, 12G, 25A,-14). Toews scored almost half of his points after March first. (NHL, 28GP, 8G, 10A, -3) If Toews were graded off this stretch, he would receive a B-, but you can't overlook his start to the season; that was awful. 
Dylan Strome
Grade: B-
Strome went from being a healthy scratch for most of the first ten games to a player who was just shy of a point per game in his last 28 games played with 27 points ( 13G, 14A, +4). Strome was third on the Blackhawks in goals with a career-high 22 goals. (NHL, GP69, 22G, 26A, -6) Strome also took a major stride in the faceoff dot, winning 52.3%. Strome put a lot of pressure on Davidson this offseason. Dylan Strome is an RFA with arbitration rights. After King made it clear what it took to stay in the lineup, Strome's effort changed. His newfound effort and his point production will that be enough for Davidson to bring back Strome? Davidson's recent comment about wanting a fast center core should make Strome nervous about his chances of returning to the windy city. 
Alex DeBrincat
Grade: A
DeBrincat is an elite goal scorer in the NHL. He tied his career-high in goals with 41 (NHL, 82GP, 41G, 37A, -13). DeBrincat also had a career year for points with a new high of 78. DeBrincat's ability to drive possession is growing every season. His playmaking ability has taken the next step. A big thank you to Patrick Kane. DeBrincat looks like a baby Kane on the PP, saucing the puck around. His maturity was evident as he handled every question thrown at him with grace. DeBrincat is a superstar and will look to get paid like one. Davidson has the chance to sign DeBrincat to an extension this offseason. If Davidson is brilliant, he locks down DeBrincat the second that window opens. 
Patrick Kane
Grade: A-
Kane was nothing less than magnificent, all while battling a nagging injury. Kane easily could have called it a season and nursed his injury from the sidelines. Instead, he battled through it and put up a whopping 92 points. (NHL, 78GP, 26G, 66A, -19) Kane's third-highest point production in his career. No player factored in on a higher percentage of his own team goals the Kane. Kane continues to get better with age. Kane has one year left on his contract. Will Davidson sign Kane to an Extention this offseason? If Kane signs an extension, expect him to break almost every Blackhawks record.
Season 2 Episode 10: Is Patrick Kane The Greatest Blackhawks Player Of All Time
–
Cue The Dagger
In this episode, we discuss if Patrick Kane is the greatest Blackhawks player of all-time, Lukas Reichel's one NHL game, and his unbelievable shootout goal. We also break down Seattle's chances of making the playoffs, is hitting and fighting making a comeback? and much more NHL news and topics  #Blackhawks #ALLCAPS #NHL #SeaKraken #LetsGoBuffalo