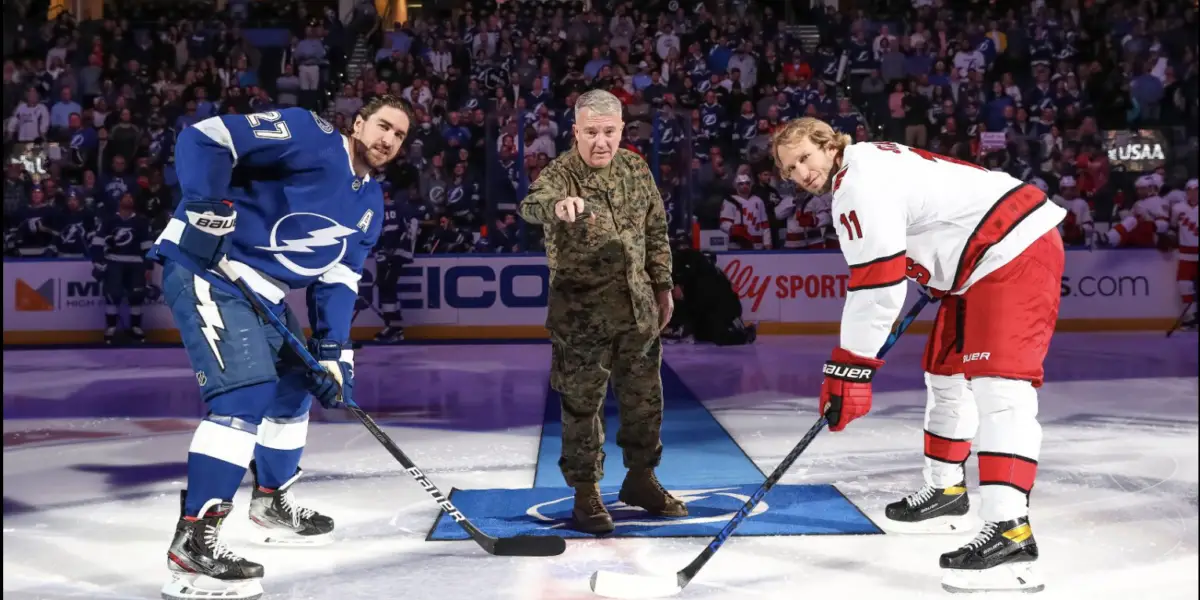 Military Appreciation Night in the NHL has always meant a lot to me. We get to see a variety of players from different teams and nationalities come together to honor and celebrate former and current United States Military members. My grandfather fought in WW2, and I always feel a deep connection to him on these nights, seeing him and so many others being honored for their bravery and sacrifice. The Bolts hosted the Carolina Hurricanes on Tuesday night, and despite a final score of Hurricanes 2 – Lightning 1, it was a very enthralling game. With that being said, here are my biggest takeaways from Tuesday night's game.
Bolts Defense and Pentalty Kills Shines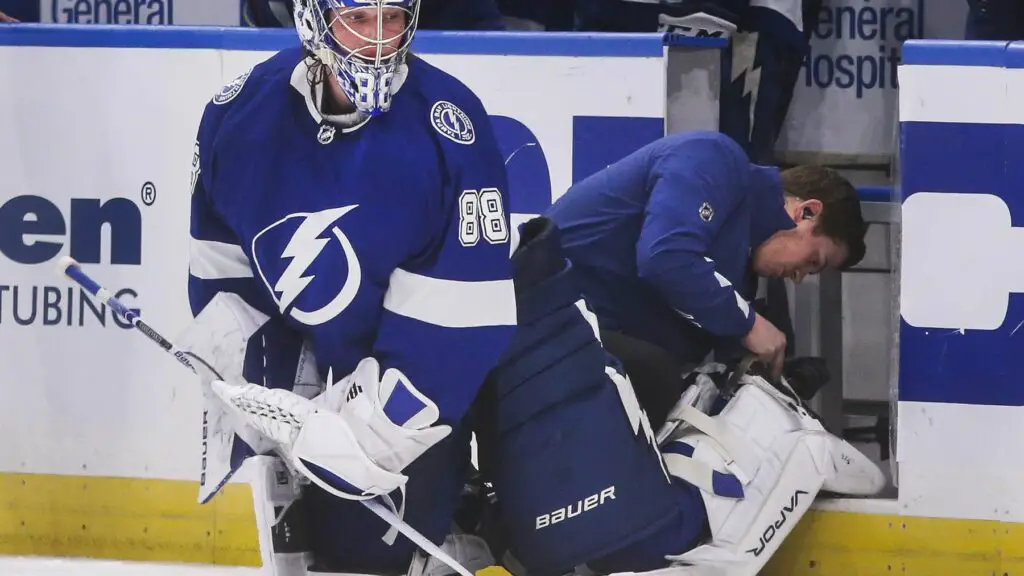 Tuesday night, the Bolts defense had its work cut out for them, with 3/4 penalty kills in the game, three of them coming before the third period. However, the Lightning's play of the night came when on the 2nd PK in the game, when Lightning forward Pierre-Édouard Bellemare got called for a cross-check. The Bolts were then left to defend a five on three PK with Anthony Cerelli, Victor Hedman, and Ryan McDonagh for a minute and 1:35. Early in the five on three, McDonagh was stung with a rocket of a slapshot in his right shoulder/back area and played the entire penalty kill labouring but still performing his defensive duties, skating in front of the goal crease and playing zonal defense. To make matters worse, Goaltender Andrei Vasilevskiy blocked a shot by sticking his left leg out. The puck hit the toe of his skate, knocking off the skate blade and forcing Vasilvskiy to stay in butterfly position on the goal line for the last 40 seconds of the penalty. Thankfully, he could still block a considerable number of shots despite not standing up properly, and the Bolts killed both penalties off.
Offensive Struggles Still Apparent, Stamkos continues to deliver
The Lightning had four powerplay opportunities on Tuesday night but came up empty-handed on each man advantage. Many point to the absence of Lightning forward and offensive powerhouse Nikita Kucherov as the main issue, as noted by Assistant Coach Jeff Halpern, "It's a different identity without Nikita Kucherov, and it's been a struggle." Captain Steven Stamkos also stated, "There have been times this year where, ya know, we are in these tight games, where our goalie gives a chance, our penalty kill gives us a chance, to get an extra point, and we've been in a few where it hasn't." He continues with, "That's the frustrating part because I think we are leaving point out there. At the same time, you do realize we are missing the cornerstone of the Power Play (Kucherov)". Stamkos had himself a night, scoring his 19th goal in 50 career appearances against The Carolina Hurricanes, which also was his 446 career goal.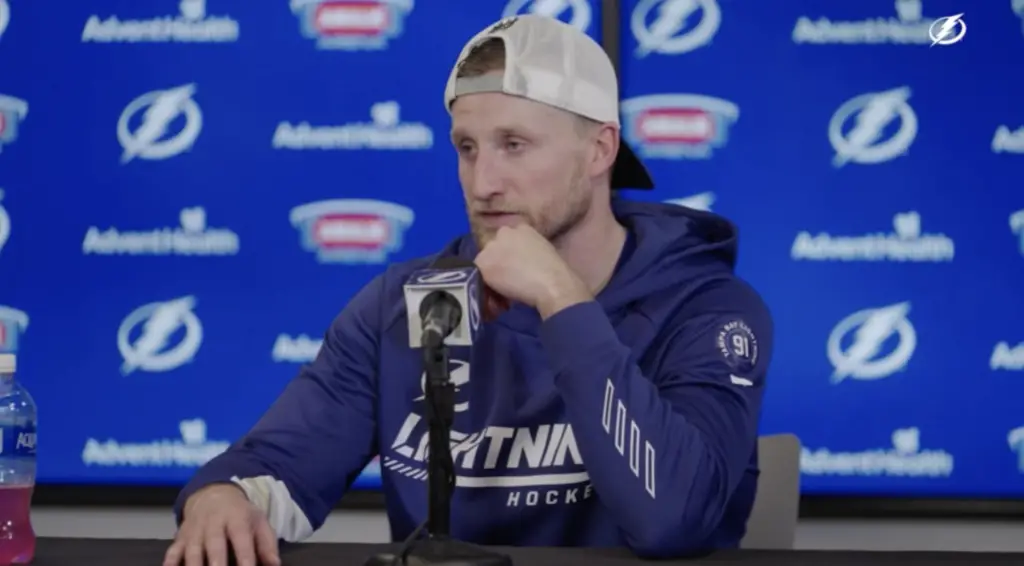 Overall, there is hope for the Bolts. Although they lost Erick Cernak due to an upper-body injury sustained during the game, Mikhail Sergachev is set to make his return from a two-game suspension due to an illegal check. Sergachev has two goals and four assists this season thus far, and his return could provide a much-needed spark on the Lightning PowerPlay. Zach Bogosian is also set to return sometime soon due to a lower-body injury sustained during the home opener.
As I finish writing this, I would like to take a moment to reflect on our Military and their families, both past and present. My grandfather was a private for the U.S. Army during WW2, fighting for our freedom, a better world, and a better future for his family, like so many other courageous men and women, have. In the words of our 35th President, "As we express our gratitude, we must never forget that the highest appreciation is not to utter words, but to live by them." – John F. Kennedy.