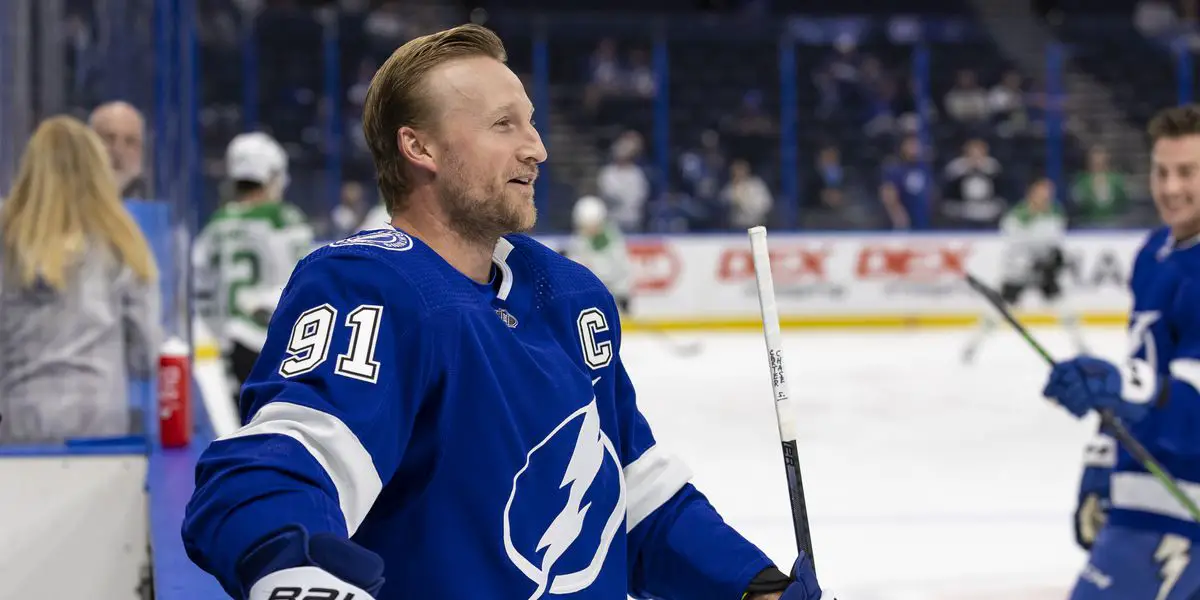 It is amazing that the Tampa Bay Lightning have been to the Stanley Cup Final three years straight and won two of them (2020 and 2021) against the Dallas Stars and Montreal Canadiens, respectively.
In the team's quest to win their third straight Cup last season, the Colorado Avalanche knocked the Lightning off the pedestal in winning hockey's Holy Grail in six games. It was a great run and one that was probably taken for granted, given how great the Lightning have been for such a long time.
Fast forward to this season, and the Bolts, after getting off to a somewhat slow, sluggish, and inconsistent start, are being looked at as Cup contenders once again. As of this writing (Sunday, January 8), the team is third in the Atlantic Division and 11th in the league with a 24-13-1 record and 49 points.
While they are still behind the likes of the Toronto Maple Leafs (55 points) and Boston Bruins (66 points) in the elite Atlantic Division, the team is still showing that they have another long playoff run in them. Heck, if they can put together a consistent stretch, they may even at least catch the Leafs and get close to the Bruins for the division lead come April.
One reason why the team is playing better is because of their offense. They may only be 12th in the league in goals scored (132) this season, but the offensive talent they have should scare everyone in the league.
The team is led by Nikita Kucherov. Kucherov, still just 29 years old, has 55 points on 14 goals and 41 assists while also leading the team with 23 power-play points and 135 shots on goal.
The Lightning also have several other offensively talented players that are putting up points for their club. Players like Steven Stamkos (43 points), Brayden Point (39 points), Brandon Hagel (31 points), and offensive defenseman Victor Hedman (25 points) have all been producing for this team on a consistent basis.
It should come as no surprise that the Lightning have been lethal with the man advantage this season. They have the league's sixth-best power play, as they have converted on 26.7 percent of the opportunities they have been given.
Of course, the team has once again gotten elite goaltending from Andrei Vasilevskiy. Vasilevskiy, 28, is 16-10-0-1 with a 2.45 goals-against average and a .919 save percentage.
As a whole, the team has done a solid job of keeping the puck out of their net this season. The Bolts are 10th in the league in goals allowed as they have given up 111 goals in 38 games (2.92 goals against per game).
Lastly, credit needs to go to their coach Jon Cooper. Cooper always has his team ready to play, and he knows how to win games when it matters most.
While there is still a lot of hockey left to be played before the postseason begins, do not be surprised if the Bolts are able to find a way to get to the Final once again when all is said and done.
The boys are back after a long break but have plenty to talk about as the playoffs are in full swing. We go series by series, looking at how teams have fared so far and who will come out on top. Thanks for listening! Please rate and review our show on your favorite listening platform. Check out our partner's website at www.insidetherink.com for all your latest hockey news.