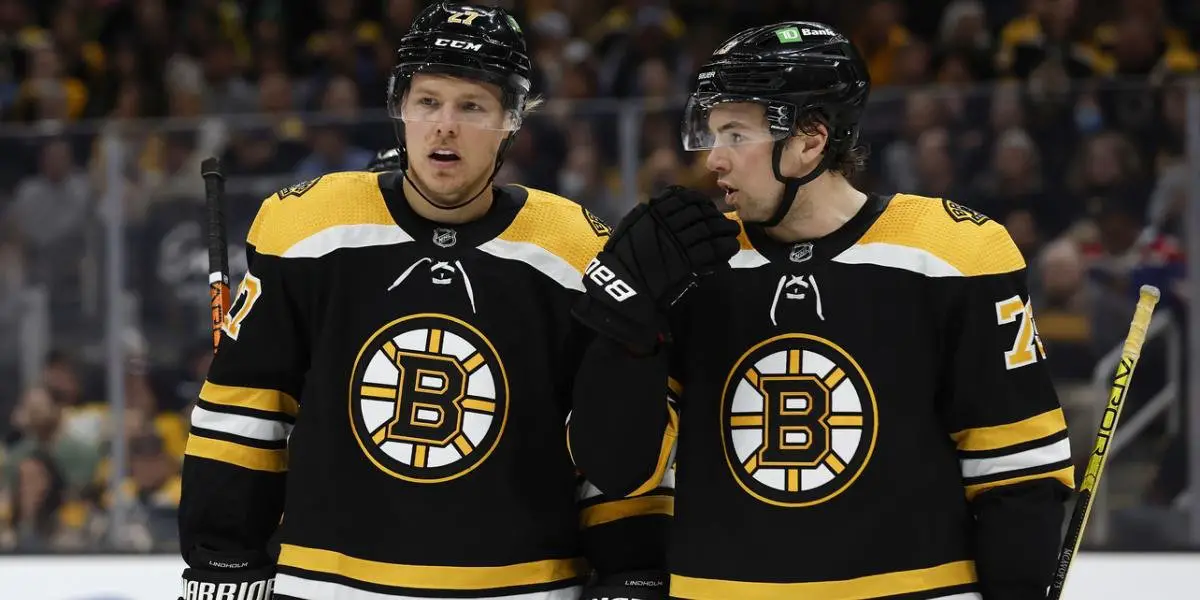 Just prior to Game 4 at TD Garden, the Boston Bruins announced that Charlie McAvoy would miss the game and be placed into Covid protocol. One of the Covid protocol rules is that the player must sit out for five days since the start of symptoms. This will cause McAvoy to potentially miss Game 5 in Raleigh.
Boston skated without Charlie McAvoy and Hampus Lindholm in Game 4 and Bruce Cassidy alluded to a possible Lindholm return for Game 5 on Tuesday evening. With the series tied 2-2, Tuesday night will be an important game that will likely determine who wins the series.
Hopefully, the Bruins will get healthy before Game 6 back in Boston on Thursday night.
Episode 51: Interview w/Jack Ahcan Episode 51 is back in action talking about the New York Paingers ITR bet, Can Buffalo Sabres make the playoffs? Is Vancouver in the wrong on the Boudreau treatment? Is Tocchet the right guy? Is Daryl Sutter the last Dinosaur in the NHL?YouTube: https://www.youtube.com/@insidetherinkTwitter: https://twitter.com/CueTheDuckBoatzFacebook: https://www.facebook.com/Cuetheduckboats/Thanks for listening! Please rate and review our show on your favorite listening platform. Check out our partner's website at www.insidetherink.com for all your latest hockey news. Also, catch all of the games in this year's NHL season by signing up for ESPN+ at Insidetherink.com/ESPN