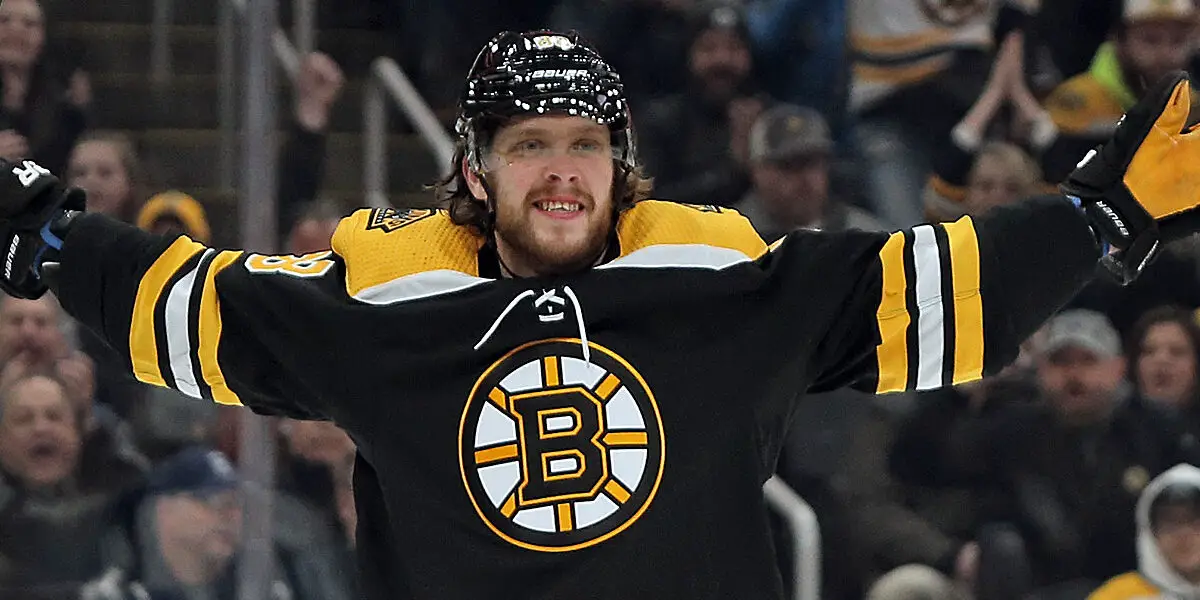 Coming back to Boston down 0-2 in the series, the Bruins needed to put their best foot forward to get a win. Thankfully, Derek Forbort had received the message. Forbort played a total of 23:07 with 6:64 on the penalty kill while blocking nine shots. He came up big for Boston at key times in the game and made life easier on Jeremey Swayman. Overall this evening, Forbort gets the #3 star.
On the offensive side of the ice, Bruce Cassidy reunited the "perfection line" to stir up the offense, which worked well. Brad Marchand broke out of his slump with a goal and two assists. Marchand was noticeably different this evening; his swagger was back. With a grin and a "let's go" after, the Bruins were about to be on a 5-on-3 powerplay. Marchand hitting his stride is exactly what the Bruins need to start the postseason, earning him the #1 star this evening. Same thing could be said for David Pastrnak, adding one goal and one assist for two powerplay points. Hopefully a step in the right direction for Pasta.
Jeremey Swayman held his own in his first post-season victory between the pipes. Swayman showed excellent rebound control and made the few extra saves you were looking for in the first two games. He saved 25 of 27 shots for a .926 SV%, which is pretty incredible. All hopes are for Swayman to continue to impress with his poise in the net and get the few extra saves the Bruins will need to win a series against the Hurricanes. Worthy of the #2 star from me tonight.
If the Bruins can maintain what they displayed this evening, fans should be confident in the rest of this series.
Episode 51: Interview w/Jack Ahcan Episode 51 is back in action talking about the New York Paingers ITR bet, Can Buffalo Sabres make the playoffs? Is Vancouver in the wrong on the Boudreau treatment? Is Tocchet the right guy? Is Daryl Sutter the last Dinosaur in the NHL?YouTube: https://www.youtube.com/@insidetherinkTwitter: https://twitter.com/CueTheDuckBoatzFacebook: https://www.facebook.com/Cuetheduckboats/Thanks for listening! Please rate and review our show on your favorite listening platform. Check out our partner's website at www.insidetherink.com for all your latest hockey news. Also, catch all of the games in this year's NHL season by signing up for ESPN+ at Insidetherink.com/ESPN