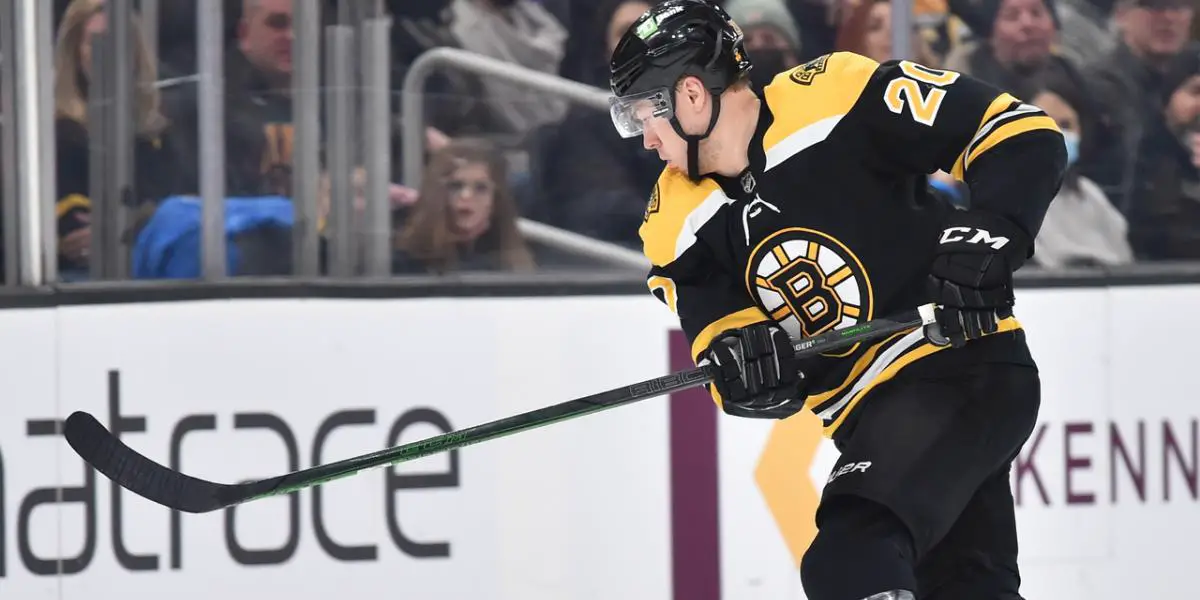 Plenty of rumors swirling around the Boston Bruins lately. Captain Patrice Bergeron will decide soon on his future. David Krejci might be coming back. General manager Don Sweeney does not expect major moves will out use buyout options for players like Nick Foligno and does not anticipate using Long Term Injured Reserve (LTIR) for some cap relief on injured stars Charlie McAvoy or Brad Marchand. David Pastrnak needs an extension. Oh, and there's $2.5 million of cap space available. There's a lot to unpack here.
One player who will be packing his bags and leaving Boston will be forward Curtis Lazar. The 2013 first-round pick (17th overall) played 87 total games for Boston while registering 10-10-20. The Bruins acquired Lazar with Taylor Hall for Anders Bjork and a second-round pick on April 12, 2021. The steady fourth-line center was an excellent penalty killer for Boston and provided aggressive forechecking. With the Bruins' cap situation, Lazar will hit the market on Wednesday as an unrestricted free agent.
The 27-year-old who made $800,000 last season will be seeking a raise and should have a decent amount of teams interested. One of those teams might be the Vancouver Canucks. Lazar is a native of Salmon Arm, British Columbia, and has expressed interest in playing back home. The Canucks did not give a qualifying offer to restricted free-agent center Juno Lammikko and would have room for Lazar as a bottom-six forward within the cap.
Another team could be the Edmonton Oilers. Edmonton is in the market for a bottom-six center, and Lazar would be a good fit there. Jesse Puljujarvi was extended a qualifying offer, but the team is open to moving him and potentially signing a bridge deal with fellow restricted free-agent Kailer Yamamoto. Lazar would provide a versatile checking center to join star centers Connor McDavid and Leon Draisaitl.
In any other situation, the Bruins would probably entertain re-signing Lazar, but this off-season, Boston has little cap space and other priorities. Thankfully, Lazar has a few options and should find a payday and a new opportunity.
Season 2. Episode 1. Bruins Season Preview
–
Bruins Benders Podcast
Zdeno Chara's legacy, the prospects show some promise, and BOLD predictions!