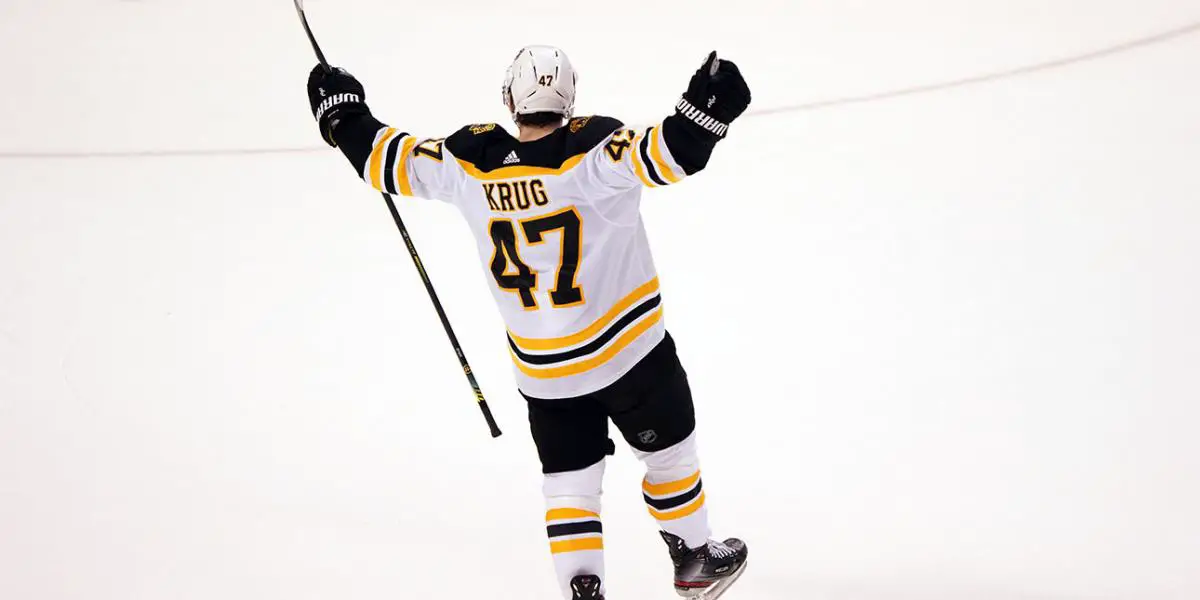 When the Boston Bruins host the St. Louis Blues at TD Garden in Boston, it will be the first time since October 26, 2019. On that night, Boston got a very small taste of revenge for their Stanley Cup Finals loss to the Blues with a 3-0 win. Almost a year later, the Bruins would lose to St. Louis again. This time Boston would lose the services of defenseman Torey Krug, who signed a seven-year, $45 million contract with the Blues in October of 2020.
Krug was signed as an undrafted free agent on March 25, 2012, out of Michigan State University. The Livonia, Michigan native was undersized but possessed the skating and offensive skill that intrigued the Bruins. In the 2012-13 playoffs, Krug scored four goals in fifteen games as Boston advanced to the Stanley Cup Finals. The diminutive defenseman was becoming a fan favorite in Boston as well.
Krug would play 523 regular-season games totaling 337 points with Boston. The 5' 9" defenseman was also a force on the power play, with almost half of those points (160) coming on the man advantage. In the playoffs, Krug delivered much of the time. In the 2018-19 postseason, Krug had 16 assists.
On Tuesday night, Krug returns to the TD Garden after missing ten games with an upper-body injury sustained on March 22nd against the Washington Capitals. It will be a bittersweet moment for Bruins fans who were disappointed when the Bruins were unable to extend Krug. With the departure of the left-shot defenseman, Charlie McAvoy has taken over as the quarterback of the power play and had his best offensive season. Currently, the power play has struggled without the injured David Pastrnak. The Bruins continue to try and replace Krug with the likes of Mike Reilly and Derek Forbort.
The Bruins elected to move on from Torey Krug and not commit to a long-term deal. Questions about the defenseman's size over the long haul persisted. Krug has answered them so far as his offense (67 points in 108 games) and power-play efficiency have helped the Blues' defensive corps. It has yet to be determined if Krug's body will maintain throughout five more seasons. Thus far, Krug has been worth the investment in St. Louis and is still missed by many in Boston. The Bruins' loss has been the Blues' gain. Welcome back, Torey Krug for the first time since March 7, 2020.
Season 2. Episode 37. It's Going To Be A Long Off-Season
–
Bruins Benders Podcast
The Bruins off-season will be longer than expected. We like some CHL rules changes. The Bruins defense needs to be nastier, not just bigger. Can this core going forward win a Cup? Plus Beauties and Benders and Rod Brind'Amour whines.