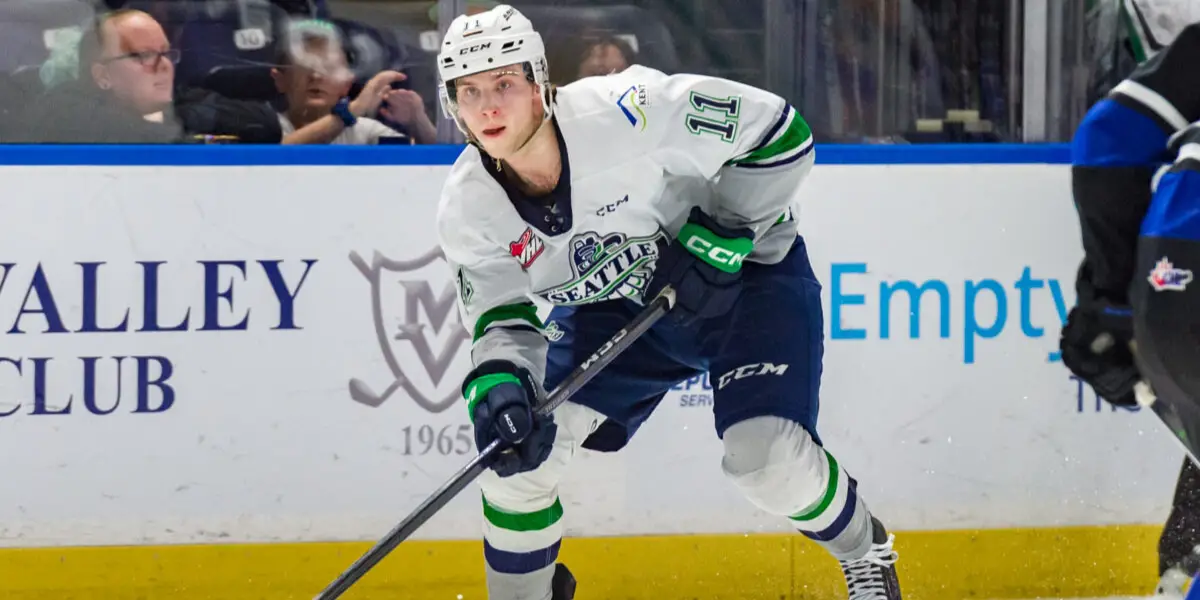 The Seattle Thunderbirds are in the Memorial Cup Finals for the first time ever in franchise history. Thanks to the player's efforts, the Seattle Thunderbirds beat the Peterborough Petes four to one on Friday, June 2nd.
Brad Lambert would bring the thunder and start the party, scoring at 15:32 in the second period. This was Lambert's only point of the game, but Lambert was all over the ice last night. Lambert had three shots on goal, all of which were high-danger chances.
"We want to win this thing, and now we're one step closer. We got one more game to look forward to, and we're going to give it everything we've got."

Brad Lambert after Seattle Thunderbirds 4-2 semifinal win
Colton Dach, Kyle Crnkovic, and Nico Myatovic each added a goal for Seattle, while WHL Goaltender of the Year Thomas Milic stopped 27 shots, helping Seattle's effort to get the Memorial Cup Finals.
Brendan Othman scored the Peterborough Petes only goal in the third period, cutting the Thunderbirds lead to one. This was the closest that the Petes came in the game, as Thomas Milic found his unstoppable rhythm.
The Seattle Thunderbirds look to put the cherry on top for their incredible 2022-23 season. The Memorial Cup Finals stage is set for Sunday, June 5th, between the Seattle Thunderbirds and the Quebec Remparts. Puck drop is set for 6:00 pm central time.