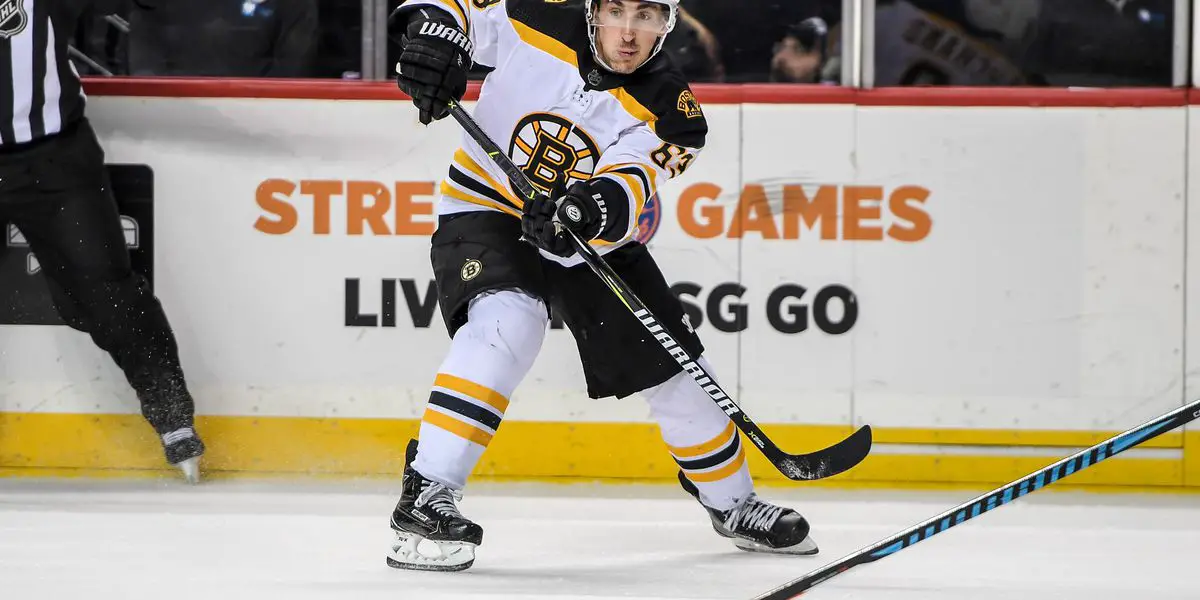 It's no secret that Brad Marchand is one of the most talented players on the Bruins, especially when it comes to scoring goals. Having secured his fifth season of 30 or more goals at the end of March, Marchand now has 32 goals on the season, which is the fifth-highest total of his career. It hasn't been all sunshine and rainbows for Marchand over the last 11 games as the top-line left winger hasn't been able to find the back of the net, leading to visible frustration on the ice.
Like any professional sports player, Marchand was going through a slump after coming off a hot streak over eight games in March. Unfortunately for Marchand, that streak ended, and the drought began. The Bruins played eight games from March 16th to April 2nd, and Marchand scored in six of them. He recorded eight goals, five assists, and 13 points in that span.
Over the last 11 games spanning from April 4th to April 24th, Marchand has been held to zero goals, five assists, and five points as the Bruins went 6-5. With the loss of David Pastrnak over that stretch, many expected and hoped that Marchand would lead the way and propel the Bruins to victory, and that just wasn't the case, as the team as a whole faltered thanks to even more injuries to the defensive group and goaltending.
That all came to an end in last night's matchup against the Florida Panthers as Marchand was able to find the back of the net for the final nail in the coffin as the Bruins won 4-2 at home. Marchand now has five points (1 goal, 4 assists) over his last three games, resulting in Bruins wins. While an 11-game drought is never fun to watch one of your best players go through, it's fun to watch them heat up at the right moment. The Bruins have two games remaining before the 2022 Stanley Cup Playoffs begin, and Brad Marchand looks to be dialing in as he's ready to deliver for the Bruins when they need him most.
Episode 51: Interview w/Jack Ahcan Episode 51 is back in action talking about the New York Paingers ITR bet, Can Buffalo Sabres make the playoffs? Is Vancouver in the wrong on the Boudreau treatment? Is Tocchet the right guy? Is Daryl Sutter the last Dinosaur in the NHL?YouTube: https://www.youtube.com/@insidetherinkTwitter: https://twitter.com/CueTheDuckBoatzFacebook: https://www.facebook.com/Cuetheduckboats/Thanks for listening! Please rate and review our show on your favorite listening platform. Check out our partner's website at www.insidetherink.com for all your latest hockey news. Also, catch all of the games in this year's NHL season by signing up for ESPN+ at Insidetherink.com/ESPN