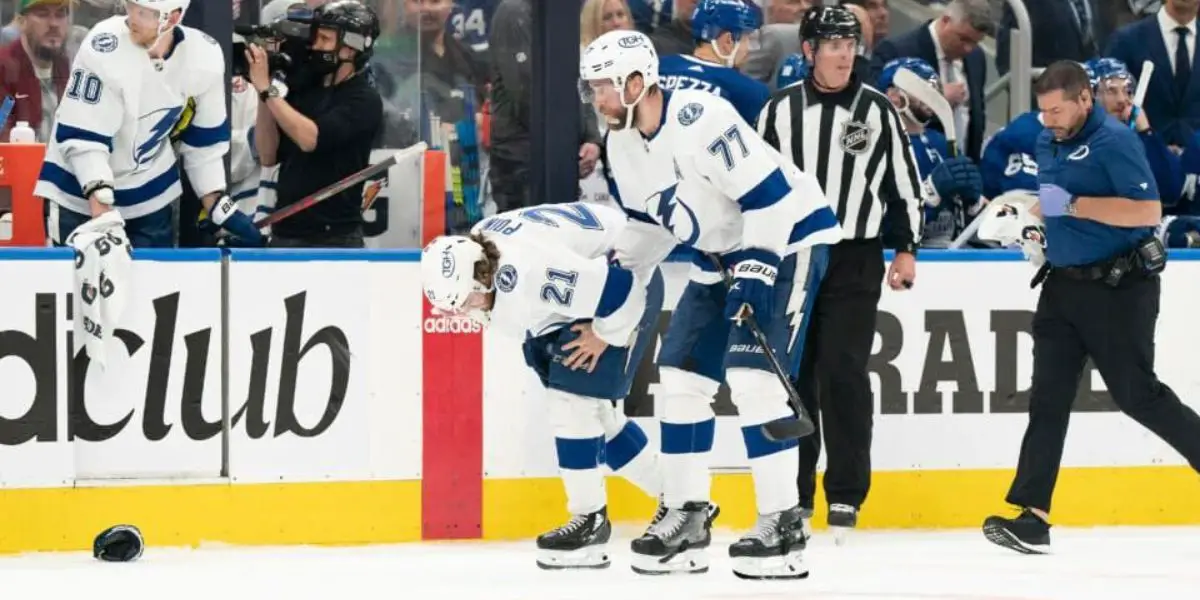 Brayden Point could return for the Stanley Cup Final, but his status for Game 1 remains unknown.
Point, who has missed ten games since sustaining a lower-body injury in Game 7 of the Eastern Conference Quarterfinal against the Toronto Maple Leafs on May 14, was a full participant when the Tampa Bay Lightning practiced Monday. However, the forward has not yet received the green light.
"I don't even know if it's at that point yet medically," Halpern told NHL.com Monday. "A lot of times, we get in touch with the guys on the ice, and that's when we see them, but I don't know where he is in that, and I don't know if today was any indication. It was a pretty easy skate."
After his team advanced to the Cup Final with a 2-1 victory against the New York Rangers in Game 6 of the Eastern Conference Final, Lightning head coach Jon Cooper stated that Point would likely play in the Finals but wasn't sure about the opening game of the series.
Point, who was selected by the Lightning in the third round (79th overall) of the 2014 NHL draft, is coming off a solid regular season that saw the 26-year-old notch 28 goals and 30 assists in 66 games. Although the Lightning are 8-2 without him, he is famous for stepping it up during the playoffs.
Point led the NHL with 14 goals in the playoffs in each of the past two seasons. Furthermore, his 30 playoff goals in 53 games are the most in the league over the past three years. Before getting injured, Point had four points (two goals, two assists) in seven games, including the overtime goal in a 4-3 triumph in Game 6 against the Leafs.
Forward Corey Perry, who will join Marian Hossa as the only player to appear in three consecutive Stanley Cup Finals, did not practice on Monday. Perry was on the losing end with the Dallas Stars (2020) and the Montreal Canadiens (2021) against the Lightning. However, the 37-year-old does have one Lord Stanley, which he won with the Anaheim Ducks in 2007.