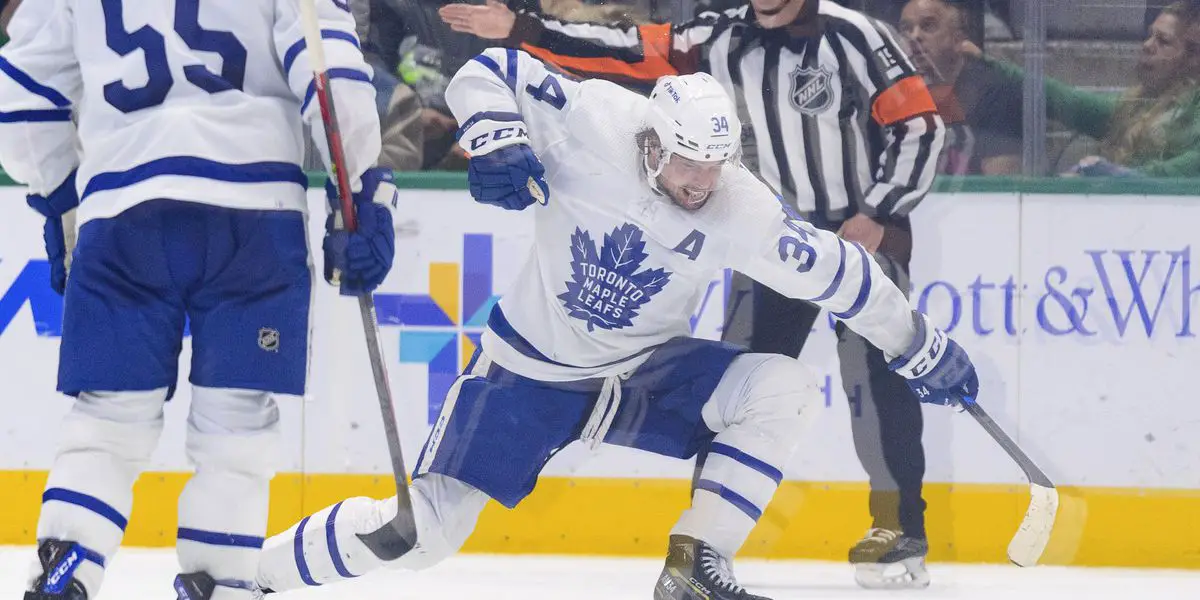 The Toronto Maple Leafs bench boss Sheldon Keefe has announced that Auston Matthews will miss his 3rdstraight game due to an undisclosed minor injury. Sheldon Keefe has stated that Matthews is close to game action but has been ruled out for tonight's game against the Tampa Bay Lightning. This is a game that both fan bases have deemed a potential playoff as they sit 2nd and 3rd in the Atlantic and, as of now, are set to meet in the 1st round.
Some fans have thought that this is potentially load-management ahead of the playoffs, but the earlier he can get back into his rhythm before the postseason starts, the better. Others have argued that there will be 4-6 days between the season's end and the beginning of the playoffs to get rested for the 1st round, and Matthews should be playing to attempt to score 60 goals. Of course, Matthews could have been injured in the game against the Ottawa Senators on Saturday night, and he needs to rest and recover now so it doesn't become a more significant issue when the games truly matter.
Leaf fans saw that last year with Nick Foligno, who had been dealing with an injury near the end of the season, and it had gotten much worse in the series against Montreal. Which eventually saw him suit up 1/3 of that series, leaving Maple Leafs fans questioning the trade and upset with how his time in Toronto went. Of course, Matthews wasn't a trade deadline deal, but he is the star player on the team and one of the best players in the league this season. Would you want to see him play injured at the end of the season and have that injury become worse to the point he can't play in the playoffs?
It is evident that Matthews scoring 60-plus goals doesn't seem to be on the forefront of the Maple Leafs or his priority list and that playoff success is what they are thinking about, which is what we all want as Leaf fans anyways. I would imagine Matthews will see game action in one of the two (or both) of the back-to-back games this weekend and finish out the rest of the season next week before having a bit more rest ahead of the playoffs in about two weeks.