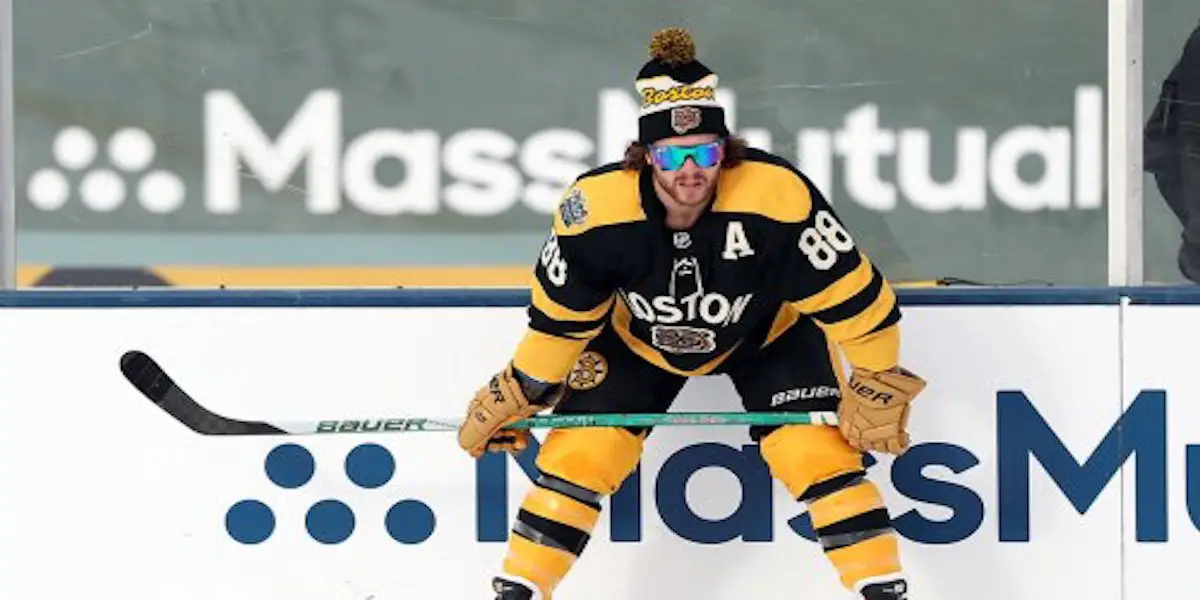 The team announced Thursday that the Boston Bruins have re-signed right win David Pastrnak to an eight-year, $90 million contract. On the same day the team acquired left-wing Tyler Bertuzzi from the Detroit Red Wings, General Manager Don Sweeney inked the team's leading scorer. The cap hit for Pastrnak will be $11.25 million per season.
Pastrnak, who was to be an unrestricted free agent at the end of the season, leads the team with 42 goals and 38 assists and is a plus-27 on the year. The former first-round pick in 2014 has scored 40 or more goals three times in his career and is currently ninth all-time in Bruins history with 282 career goals. Pastrnak will turn 27 in May.
The Havirov, Czech Republic native signed a six-year, $40 million deal in 2017 with the team at the age of 21. In 2019-20 Pastrnak won the Rocket Richard Trophy for the league's top goal scorer with 48 that season, was an All-Star and was fourth in the Hart Trophy voting for league Most Valuable Player.
Pastrnak has also been a solid postseason performer with 30 goals and 44 assists in 70 playoff games. In the Bruins' run to the Stanley Cup Final in 2019, the 6-foot-1, 195-pound winger had nine goals and ten assists in 24 games.
The Bruins are currently first in the Atlantic Division with 99 points. Pastrnak is second in goals behind Edmonton's Connor McDavid (52) and fourth in points overall in the NHL.
Season 2. Episode 38. Special Guest Terrence Wallin
–
Bruins Benders Podcast
Maine Mariners Coach Terrence Wallin makes a return visit to recap the season. Should the Bruins make room for Tyler Bertuzzi? Will the Bruins move some core pieces? I guess there is more time for golf and more!